Developer Interview: Luke Lowrey of Phonealytics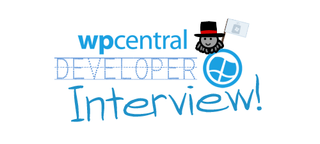 Today's interviewee is Luke Lowrey. We get his take on Windows Phone 7, the development process and how he sees the platform advancing in the near future with Mango. Luke is the developer behind Phonealytics (my personal favourite WP7 app) which is a Google Analytics client with live tile support. His other project is DropNotes, a DropBox note synchronising editor. Both apps show off the Metro UI well.
Drop on past the break for the interview.
Tell us about yourself, what you do, background around programming etc.
My name is Luke, I am 23 years old and I live in sunny Brisbane, Australia. By day I am a .NET developer specialising in web development, come night I am still a .NET developer only I work on my own projects for fun and profit (mainly fun). I currently work as a Solutions Architect (read: software developer) with some cool dudes at The Queensland Institute of Medical Research. We build a variety of different stuff, mainly web applications but also desktop and tablet apps. Before that I graduated with a Bachelor degree in Information Technology from Queensland University of Technology.
Outside of work hours me and a couple of mates have weekly coding frenzies working on our various ideas on whatever new platform/technology takes our fancy at the time. We get together with some pizza and beer and sit down and bang out some code.
What path(s) led you to develop for Windows Phone?
Prior to the Windows Phone 7 announcement I had been keen to get into some mobile application development but found the Apple path too expensive and the Android path slow and painful.
When the platform was announced I found that the metro style as well focus on glanceable information really clicked with me. Once I tried the tools, and saw just how easy the development process was, I was sold.
After that it was just a matter of building my first app, Phonealytics - a Google Analytics client, testing with the dev tools and emulator then enduring the painful wait to get a real device in my hands. Since then I have done lots of updates to Phonealytics as well as building DropNotes a simple text note taking application which syncs notes with Dropbox.
Why do you continue to develop for Windows Phone?
Windows Phone development is so easy I can still manage it after a couple of beers.
I love the amount of thought that has gone into the platform, especially the developer experience. Using Expression Blend and following the metro design guidelines even I can come up with something that looks good and fits in well with the system. Because I am a .NET developer by trade the programming side comes naturally to me, all I really need to do is keep thinking up ideas for apps.
Do you develop for other platforms, and if so how does your Windows Phone experience compare?
I am a .NET web developer by trade but as I mentioned earlier I did give android development a bit of a go. Java and C# are very similar languages, however having the .NET framework at your fingertips makes a huge difference in productivity.
Without a doubt the biggest advantage I found in the Windows Phone developer experience is Expression Blend. As far as I am aware none of the other platforms offer a tool that comes close to Blend when it comes to UI work. The drag and drop interface, access to standardised OS resources (such as fonts and colours) and support for animations mean I can come up with a good looking interface that suits the metro theme in a fraction of the time it may take me on another platform.
What's your take on the current state of Windows Phone development?
Right now is a really exciting time to be a Windows Phone developer. We have recently got access to the Mango dev tools and all the new APIs that have been added, meaning we can start to build apps with functionality that were simply not possible before. To add to that there are rumours developers will be getting early access to Mango to install on their own phones for testing purposes. Finally the arrival of the first set of Nokia handsets is fast approaching and we are all hoping they will come up with some awesome hardware and expand the user base of Windows Phone (especially outside of the States).
Where do you see Windows Phone development going in the future, and will you be creating future projects?
With the launch of Mango I think we will start to see some innovative new apps with functionality not possible on other platforms. In particular I am looking forward to seeing some multiplayer games and apps that really take advantage of the tile/notification system.
I've definitely got some ideas for apps of my own and I am excited to start building them, targeting the Mango release. I am already working on one app which will utilise location and live agents (for background processing) among other things. I am also planning major updates to my current apps.. Users of Phonealytics can look forward to greatly expanded live tile functionality which will allow them to pin multiple sites to their home screen and deep link to more detailed reporting in the application.
Given the opportunity, what's the one thing you'd change about the Windows Phone development process?
The Windows Phone Development process is top notch and many of the issues I have had with it have been addressed with the recent update to the developer tools. I would really like to see Microsoft deliver on its plan to bring the Mango update earlier to developers for testing because as good as the emulator is, it is no substitute to testing on a real device.
One thing I would like to see is the expansion of some of the Phone's key services such as Zune pass and Bing local search internationally... starting with Australia.
Thank you so much for your time. Any parting thoughts for the Windows Phone community?
I'd especially like to thank those users who have provided me with valuable feedback on my applications. The positive attitude of the community when it comes to supporting developers with feedback, reviews and promotion really encourages me to put the extra effort into my apps and come up with something people can really get value out of.
That's it folks. You can check out Luke's website for more information and updates as to what he's up to and development covering his apps. You can also stalk him on Twitter, but don't tell him we sent you :-P
Get the Windows Central Newsletter
All the latest news, reviews, and guides for Windows and Xbox diehards.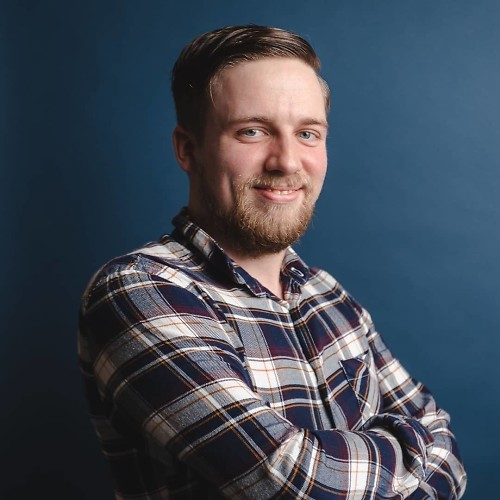 Rich Edmonds was formerly a Senior Editor of PC hardware at Windows Central, covering everything related to PC components and NAS. He's been involved in technology for more than a decade and knows a thing or two about the magic inside a PC chassis. You can follow him on Twitter at @RichEdmonds.