Microsoft and TracFone team up to offer Windows Phone-based healthcare effort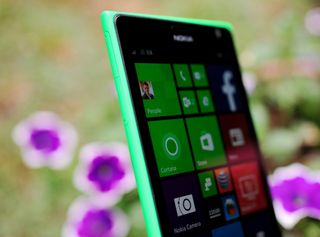 Microsoft has announced a partnership with TracFone for a pilot project that's designed to help diabetes patients with the use of Windows Phone devices.
In a press release, Microsoft said the project will be conducted by the Health Choice Network, which "manages and connects a network of community health centers with more than 760,000 patients in 17 states." The company added:
Diabetes patients will also be able to use a number of special Windows Phone apps in this trial program, including some that have been created especially for the care of their condition. It will also use the Cortana digital assistant for things like reminding patients to fill a prescription, to contact a doctor and more.
What do you think of this interesting extension of Windows Phone to the healthcare industry? Thanks to IKE Charles for the tip!
Source: Microsoft (opens in new tab)
Windows Central Newsletter
Get the best of Windows Central in in your inbox, every day!
Share this link to Android and IOS users! http://www.zdnet.com/the-windows-phone-one-month-later-7000032820/

Not entirely related, but of note, the Windows app store is seriously lacking in medical apps. As a medical student, I am considering switching over to ios on my next upgrade bc there are so many valuable apps that other students constantly use in the hospital that I can't.

Just about anything and everything. The disparity is bad enough that you would think iOS is the only option available. Likewise inside a facility's walls, where a Windows 8 tablet would provide access to all applications and data, rather than the limited, filtered data staff gets on an iPad. Microsoft has HealthVault and is wasting the opportunity. MS really needs to step up the game and market the heck out of Windows 8 tablets at medical facilities.

I couldn't agree with you more. The lack of medical apps in windows phone store as well as in windows store is real. Hopefully things might change from now on. Maybe they'll extend to medical professionals, not only to patients. We'll just have to wait and see...

I have to agree, not even as a medical student myself, but when looking for apps related to diabetes or some serious medical tracking based apps, I have a hard time finding anything substanitive. There are a couple things you can use to get by, but I'm curious what "special" apps they are using. As a pre-diabetic myself all I've seen in the store is some generic diabetes trackers or calculators, but nothing too professional or helpful in my opinion.

Just curious, what would be helpful?

What's most helpful are apps that help with medication information, making diagnoses, and reading the newest medical research on popular databases. A few very popular apps used: Epocrates, Medscape, Pubmed, Netter.

As ebk14 above me mentioned (although I am not familiar with the apps that he mentioned) any app geared towards actually helping me to find medical information relating to diabetes: the latest research, food suggestions, daily tips etc... Right now as far as I can see there are only decent apps that can at least help me keep track of my blood sugar numbers and make some calculations off of that; but nothing that really strikes me as a mobile asset in terms of staying up to date when it comes to diabetic research or suggestions. I'm not trying to bash anything here, recently decided to look at what the Store offers and I just don't see much. I've utilized myFitnessPal for keeping track of my eating habits and fitness journal and its worked like a charm, but feel like an app geared towards specific treatments or health related cases (in my situation diabetic diagnosis) would be very much welcome if the Windows Phone ecosystem could garner a bit more medical assets.

Unrelated question: What phone is that on the picture? Edit: Nevermind, I've solved it :P

Looks,like the new green variant of the 1520 :D

Good for my dad he's diabetic

What's the point, Kinect can read heart rate from a distance? Technology is supposed to be seamless and unobstructive. Accessories weigh one down unless the accessories are ones that a person already carries, e.g. doctors and nurses. The diabetes patient carries a glucosometer. Maybe it makes sense?.?.?

Love it please keep me updated

As a pump wearer, I would be very interested in this program and how it can benefit me.

Would love this type of service for my mother. Hope MSFT integrates this type of thing into the OS to keep track of your health. Edit: Was going to download healthvault but ratings aren't so great. Please update it and combine with Bing health and fitness.

Healthvault does connect with Bing health and fitness, unless you mean integrate the apps. Even without the integration, I can excercize and track it with health and fitness, then open up healthvault and all the information is synced there too. I have had healthvault for about a year and love its functionality and abilities. I rate it 5 stars!

As a diabetic person, this is awesome! :)
Windows Central Newsletter
Thank you for signing up to Windows Central. You will receive a verification email shortly.
There was a problem. Please refresh the page and try again.