How to skip the Start screen in Microsoft Word 2016 for Windows
How do I disable the Start screen in Word 2016?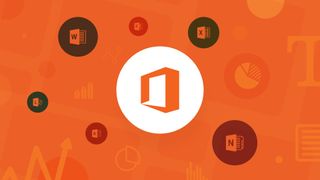 Microsoft Word 2016 for Windows (opens in new tab) automatically shows an annoying Start screen every time you open it, to provide quick access to a variety of document types. However, the majority of Word users use the same type of document 99 percent of the time, most likely the trusty "blank document." If you fit this bill and want to disable Word's default Start screen, a simple fix exists.
How to skip the Start screen in Microsoft Word 2016
Open any Word document, then click the File tab at the top of your screen, all the way to the left.
Click Options in the vertical menu on the left of your screen.
In the General section, scroll down to Start up options and remove the checkmark from the box next to Show the Start screen when this application starts.
Click OK to save your changes.
That's it. If ever you want to re-enable the Word Start screen, just follow this process again and recheck the Start screen box.
Al Sacco is content director of Future PLC's Mobile Technology Vertical, which includes AndroidCentral.com, iMore.com and WindowsCentral.com. He is a veteran reporter, writer, reviewer and editor who has professionally covered and evaluated IT and mobile technology, and countless associated gadgets and accessories, for more than a decade. You can keep up with Al on Twitter and Instagram.
what if we disable it but need the extra options in the future and want to access those without enabling it again?

Will give that a look see ! thanks

They should put that box "on" the start screen so they can show all those options once, but the user can uncheck it right there without having to go fishing for it.

and you should be able to pick your own template default style.

Sounds like cool tip, thanks.

So this improves startup time?

nope. it just improves the start up time till your doc starts (when you start it yourself - typing). :)

Same options are available in Excel and PowerPoint btw. Not in OneNote 2016.

Most probably use the default template because Microsoft have progressively dumbed down Word. Whereas before the program helped the user to create and then find their own templates, for example a letter, now the default is blank or one of the generally useless online offerings. Even getting the tab for"Personal" to show is hard work. Never mind the good old dialog box with File New from template. Perhaps an article on how to create templates and then access them next? Including how and where to place then on OneDrive so that they are available on all the devices an individual uses. Bringing back the power of Word.

Not a bad idea at all. I might cover some of this in a future tutorial. Thanks.
Windows Central Newsletter
Thank you for signing up to Windows Central. You will receive a verification email shortly.
There was a problem. Please refresh the page and try again.