Report: Windows Phone took 3rd place in Q4 2012 at the expense of BlackBerry.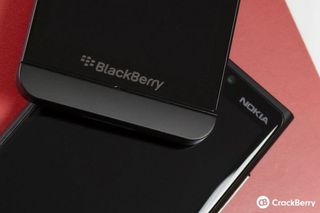 One big bummer the past few years watching the mobile landscape has been the lack of official Windows Phone numbers from Microsoft. Things like marketshare and the amount of devices sold has been more elusive than Big Foot and the Loch Ness Monster. We're always having to base conclusions on analytics from firms that are often nothing more than speculation – good speculation, but still not official.
That said, here is a new report stating that Windows Phone has surpassed BlackBerry for 3rd place, at least in the US.
The information comes courtesy of Strategy Analytics, an analytics firm that does typical analyst-y things like track, analyze, and forecast markets. They have a report out titled "Microsoft Becomes 3rd Smartphone Platform in US in Q4 2012". Since that report is only available to their clients, the best we can do is quote the summary:
It will be interesting to see how this plays out over 2013. During Q4 Windows Phone 8 had just come out, while BlackBerry had not launched BB10 yet--in that sense, this is hardly a fair comparison. The two will fight for marketshare the rest of the year – but hopefully at the expensive of Android and iOS customers. You already know our thoughts on the matter.
While we would love to give you hard numbers, we don't exactly have $7000 lying around to buy the report from Strategy Analytics. Ok, all joking aside we'll snoop around and try and get some numbers for you.
What do you think? Who will end up in third place this year?
Source: Strategy Analytics, Via: BGR
Get the Windows Central Newsletter
All the latest news, reviews, and guides for Windows and Xbox diehards.