Developer Interview: Lawrence Gripper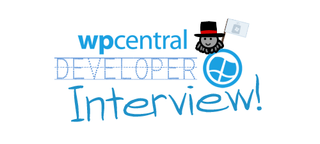 This week we've had the opportunity to catch up with Windows Phone 7 developer Lawrence Gripper. He is best known for being the developing power behind his BBC News Mobile (opens in new tab) app, as well as My LoveFilm (opens in new tab) and Traffic Updates UK (opens in new tab). Check out the interview after the break.
Tell us about yourself and how you got into software development?
I'm 22 and waiting for the results of my economics degree before starting work on a graduate scheme in September. During my degree I worked part time developing software for a small company, this is where I really got my first taste of software development and I've been hooked ever since.
BBC News Mobile is fairly popular, what's your secret?
On a personal level I'm never really happy with what I make and always have more ideas, more tweaks and more features to add. This has meant that the app has come a long way since it's early inception and is constantly progressing which users appreciate. I've also put a lot of work into listening and responding to the requests of my users, their feedback has been instrumental in improving the application and moving it forward.
What's next for your apps in future versions?
Currently there are a lot of additional features and new apps in the pipeline it's just a matter of finding time to finish and test them all. I'm about to start working on a Mango update for BBC News Mobile which I'm really looking forward to, as I have a wish-list of features which should really improve the app.
Do you develop for any other platforms, how does their developer process compare?
I started out on Windows Mobile and have moved on to Windows Phone 7. Although I have played with different platforms I've never found anything as easy to develop for as Windows Phone 7, due to the familiar and polished SDK.
What do you think of Microsoft's platform (from a user perspective), and how do you compare it to competitors?
Having used it day in day out since its UK launch in October I've been really impressed. Not only does it compete with android and iPhone, I think it beats them in many respects. Metro with Live Tiles and Panoramas makes for a great user experience.
How is the development process on WP7?
For me it's been great. After a weekend of reading MSDN, forums and guides I had my first simple app up and running and from then on it just snowballed. I also contacted Microsoft's UK developer evangelist, Paul Foster, and was given the chance to go up to London and test my apps out on some real hardware before the general release in October. In general, I've really enjoyed the whole processes and hopefully made some useful apps along the way.
What other projects are you working on?
I'm working on a few things at the moment but keeping them close to my chest for now.
What advice would you give to other developers?
Having had no formal training in C# or development techniques, I will steer clear of giving technical advice. At a practical level, I think the best advice I was given early on, when working on a little script, was to make sure you're focused and set achievable goals. There is no use in trying to make an app with masses of features and failing to release anything for a year, or worse still releasing it with features that don't work well. Start with a small set of features, do it well, then update the app with more as you progress. This means you get feedback from users as development rolls on and users love to see the app improve and progress.
Thank you for your time, any closing words about WP7's future?
I'm quietly optimistic. It's a break from the norm with a genuinely innovative look and feel. Mango also gives you more freedom as a developer with loads of new API's so I would expect to see a lot of new or improved apps following its release.
There you have it folks, awesome stuff. You can check out Lawrence's website for updates and more information on his app development.
Rich Edmonds is Senior Editor of PC hardware at Windows Central, covering everything related to PC components and NAS. He's been involved in technology for more than a decade and knows a thing or two about the magic inside a PC chassis. You can follow him over on Twitter at @RichEdmonds.
Great interview, Lawrence is also a genuinely great guy who's always willing to lend friendly help to the development community, can't speak highly enough of him.

◎★★◎Something unexpected surprisewelcome to: http://www.jordansforking.com The website wholesale for many kinds of fashion shoes, like the nike, jordan, prada, also including the jeans, shirts, bags, hat and the decorations. All the products are free shipping, and the the price is competitive, and also can accept the paypal payment., After the payment, can ship within short time.3 free shippingcompetitive priceany size availableaccept the paypalexquisite watches 75$90X Extreme Fitness System ONLY ONLY 42 $jordan shoes $ 32 http://www.jordansforking.com nike shox $ 32Christan Audigier bikini $ 23Ed Hardy Bikini $ 23Sm ful short_t-shirt_woman $ 15ed hardy short_tank_woman $ 16Sandal $ 32christian louboutin $ 80Sunglass $ 15COACH_Necklace $ 27handbag $ 33AF tank woman $ 17puma slipper woman $ 3090X Extreme Fitness System ONLY ONLY 42 $Believe you will love it. welcome to: http://www.jordansforking.com
Windows Central Newsletter
Thank you for signing up to Windows Central. You will receive a verification email shortly.
There was a problem. Please refresh the page and try again.