Here's why Microsoft made a nearly $70 billion bet on gaming giant Activision Blizzard
It's as big as deals get.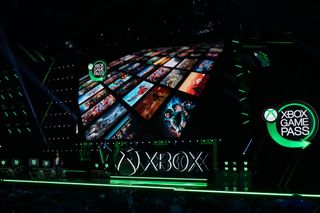 (Image credit: Windows Central)
Microsoft took Jan. 18, 2022, by storm, shaking the foundations of the gaming industry when it announced it would be buying Activision Blizzard in a nearly $70 billion deal. The latter company, having been embroiled in sexual harassment scandals for much of 2021, is now under the watchful eyes of Microsoft Gaming CEO Phil Spencer and co.
This development comes less than two years after Microsoft bought ZeniMax Media for $7.5 billion, wherein it secured franchises such as Fallout and the Elder Scrolls for Xbox. Now, Microsoft and Xbox will also maintain control over the likes of Overwatch and arguably the most notorious series in the history of the industry, Call of Duty.
What does a purchase of such colossal magnitude mean for Xbox, Activision, and gaming as a whole? We reached out to experts to learn more.
Xbox Game Pass gets greater
Though it's debatable who the winners and losers of this deal are in a big-picture industry sense, one thing is undeniable: Xbox Game Pass subscribers are set to eat well for a long, long while.
Gartner Senior Director Analyst Forest Conner reiterated the Game Pass library expansion benefit while also highlighting a boon of the deal some people might not be thinking about. "As cloud gaming continues to expand in adoption, having Microsoft as a platform and infrastructure provider should improve the performance of games played on mobile, whether they are designed for the platform (such as Call of Duty: Mobile) or streamed from the cloud," Conner said.
He then pointed out that fans of Activision Blizzard's stable of games may be in for expedited announcements. "I would expect to see announcements soon around new games and experiences in franchises such as Diablo, Starcraft, and potentially World of Warcraft, with others to follow. Many of these games are the most revered in the industry among critics and players alike, so if nothing else, one would imagine gamers will see new entries into their favorite series more quickly than previously expected."
Forrester VP, Research Director Mike Proulx also commented on the wide array of intellectual properties (IP) this purchase grants Microsoft. "The acquisition of Activision Blizzard further expands their gaming footprint across PC, consoles, and mobile," he said. "What this means is that Microsoft is now holding an ever-increasing number of important cards in the developing metaverse: Back-end infrastructure, devices, and a rapidly growing experience platform."
Proulx expressed that this acquisition will enable Microsoft to more closely link associations between its company and the burgeoning metaverse, the likes of which is more dominantly associated with Meta according to a December 2021 Forrester survey.
In other words, Xbox's brand strength is getting a big uptick thanks to its freshly expanded portfolio, and a side effect of that is better Game Pass support as well as love for gamers across Xbox consoles, PC, and mobile.
It's not all good news
There are a lot of serious implications to a deal of this size, and not all of them are good — at least, not for Microsoft's competition. Some would argue the purchase presents a serious consolidation concern to the industry as a whole.
Conner acknowledged that consumer-facing concern in his comments, noting that we may see certain cross-platform titles become slanted in favor of Xbox or go the exclusive route. He also pointed out that this purchase could spur an arms race. Publishing rivals could leave their games off Xbox Game Pass or delay said releases in retaliation to exclusivity announcements. He added that a Game Pass price spike is inevitable now that the service is armed with so much new, valuable content.
IDC Research Director of Gaming, eSports, and VR/AR Lewis Ward shared his thoughts on the potential consequences of Microsoft's purchase and provided a potential reason as to why it's happening now, at the start of 2022.
"I think Activision-Blizzard's execs believe the company is in a bad spot and see this deal with Microsoft as a way out," he said. "Microsoft is basically attempting to buy Activision-Blizzard at a steep discount relative to where the company was a year ago, so I get it from their perspective."
Ward acknowledged Activision Blizzard's portfolio's fit with Microsoft's gaming goals but pointed out that while Microsoft stands to gain, its new purchase may not. "I'm not sure it's smart long-term for Activision-Blizzard however as they've been one of the greatest success stories in indie game development and publishing in the past generation," he stated. "If the deal is approved it will be a big blow to the idea of indie studios who make successful cross-platform games."
Too big to fail
With a purchase of this size, one cannot forget the antitrust regulators, the likes of which are always monitoring big business buys to make sure too much power isn't being consolidated to too small of a space. Ward addressed that aspect of the deal.
Within the context of highly concentrated markets, "the major players wind up sitting on their laurels and start price-gouging their customers, who may not have a lot other alternative choices they can turn to for the types of experiences they're after," he commented. "It'll be interesting to see how antitrust regulators approach the proposed deal, but at first blush, my guess is that this M&A deal will be approved in the end."
He also worried about the deal's implications for the PC space, wherein Microsoft's acquisition runs the risk of pouring "cold water on what's historically been a world-class hotbed of high-tech innovation."
In the more immediate view, there is the perception that this deal bodes poorly for Sony and Nintendo, both of which may miss out on Activision Blizzard offerings that could've benefited PlayStation and Switch. As Ward put it, there are a multitude of permutations wherein "Microsoft could degrade the relative experience on those platforms over time if the deal goes through."
Robert Carnevale is the News Editor for Windows Central. He's a big fan of Kinect (it lives on in his heart), Sonic the Hedgehog, and the legendary intersection of those two titans, Sonic Free Riders. He is the author of Cold War 2395. Have a useful tip? Send it to robert.carnevale@futurenet.com.
"I'm not sure it's smart long-term for Activision-Blizzard however as they've been one of the greatest success stories in indie game development and publishing in the past generation," Indie developer and publisher? Activision-Blizzard?

Not indie in the Omno or Stanley Parable sense, naturally, but independent on a much bigger scale. Though we tend to associate indie with the scrappy developer with 10 employees and a lot of verve, the term has broader uses.

Which exactly? Please explain us.

It does have other uses...
...in book publishing...
...in the UK...
...where it refers to traditional piblishers now owned (yet) by the big multinational euto publidhets.
Going by that, one could infer the quote refers to developets/publishers not owned by a platform holder. Or what normal usage refers to as corporate "third party" developers.
Of which Activision was one of the very first waaayy back in the Atari VCS days.
(EA is the next oldest surving such, going back to the 8-bit ATARIs and the much missed M.U.L.E and ARCHON.)

What happened of they pull of a Sony move and make it Xbox and pc only? 🤔

You mean like they're already doing with Bethesda? They are not spending all of this money to share all of these games with the competition...

wow, Diablo 4 exclusive to xbox gaming on windows and series x|s

OVERWATCH 2 too. Very likely as both got recently pushed back to 2023.
That makes both next gen-only. Unless Sony drops some big money their way the incentive will be to optimize for DX12ULTIMATE.

From what I've heard about Overwatch 2, and correct me if I'm wrong, it is more of a story expansion with a few new characters, but not really a true sequel. I feel like I read something about being able to cross play between 2 and 1. So, if that's true I could see them just making Overwatch f2p and making Overwatch 2 a paid expansion but keeping it multiplat. It seems if it's more of an extension of the original then it would make sense to stay multiplat since it's already on other platforms. I believe it's already announced for ps4 also.

Overwatch 2, from what I read, the multiplayer is an extension of Overwatch (so if I read correctly people on Overwatch can play online with people on Overwatch 2), but it adds a single player mode that is exclusive to OW2.

It seems like it's a bad deal but it's not. If MS plays this right, most of their big games will remain Multiplatform. There's too much money to lose if they make CoD, Overwatch etc Xbox exclusive. They also can revive other IP's such as Spyro and others mention in another article. New IP's yes could be Xbox Exclusives. Besides, MS is working well with Nintendo so I don't think they will do them dirty. I can see a new Spyro for Xbox/PC and Switch and forego PS but it all depends.

I don't think Nintendo will lose any sleep over this, they are not really a competitor with MS and already have a pretty cozy relationship with them anyway, it's Sony that could be worried.
Windows Central Newsletter
Thank you for signing up to Windows Central. You will receive a verification email shortly.
There was a problem. Please refresh the page and try again.