Microsoft to cut jobs in its marketing and sales divisions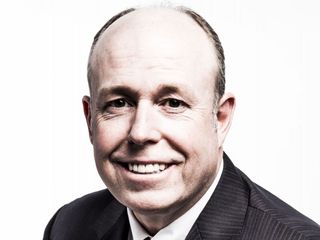 Microsoft's recent announcement that it will lay off as many as 7,800 of its employees will also affect the company's sales and marketing divisions. Kevin Turner, Microsoft's chief operating officer, confirmed that news in an internal company email.
ZDNet has posted a copy of that email, where Turner stated that, due to the restructuring of the company's phone business, the Microsoft Mobile Device Sales division will now be integrated under its Consumer Channels Group (CCG). He added:
Turner didn't give any specifics on how many sales and marketing employees at Microsoft will be affected. His full email is below:
This morning, Satya explained the new strategic direction for our family of devices and some changes that result from the display advertising news shared last week. Both of these changes further align our business and transformation initiatives as a company, but they also may have a direct impact on some of our SMSG employees. These situations are never easy, and we are committed to doing everything we can to help our impacted team members through these transitions with the utmost care, dignity, and respect.
To align with our new strategy to enhance the Windows device ecosystem, we are integrating Microsoft Mobile Device Sales (MMDS) underneath the Consumer Channels Group (CCG). Our CCG organization will continue to be led by Jude Buckley, and Chris Weber will continue leading our MMDS team reporting to Jude. Going forward, we will focus on building the very best Windows phones on a quicker timeline. We will also focus on the channels and markets that offer the best returns. This is a similar approach to the one we have taken with Surface, which has been very successful. Phones remain a critical component of the Microsoft device portfolio and an important piece of our mobility strategy, but a restructuring is in order.
In the advertising business, our recent partnerships with Yahoo!, AOL, and AppNexus will allow us to focus on our Bing search advertising strength. As a result, we are changing our organizational structure to better align our business and set us up for success. Going forward, Frank Holland will run the Display Advertising organization. Rik van der Kooi will move to SMSG, reporting directly to me. He will continue to lead the Search and Holistic Monetization organizations focusing on consumer service monetization including search advertising. While Rik has spent the last several years in the product group, he has been a close partner to SMSG as the Advertising business group owner. Please join me in welcoming Rik and his team to SMSG.
We expect that both of these changes will result in difficult headcount reductions in the direct and supporting organizations. There may also be other reductions around the world as we further align our business for success in FY16. These transitions are difficult, and to employees who may be impacted by these plans, I would like to extend my sincere appreciation and thank you for your service and dedication to Microsoft.
As a team, we have a lot of work ahead of us in FY16 and beyond, but I am confident that working together we will make Microsoft a leader in the mobile-first, cloud-first world.
Thank you for all of your hard work and support.
kt
Source: ZDNet
Get the Windows Central Newsletter
All the latest news, reviews, and guides for Windows and Xbox diehards.