Microsoft to cut jobs in its marketing and sales divisions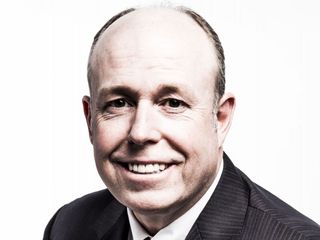 Microsoft's recent announcement that it will lay off as many as 7,800 of its employees will also affect the company's sales and marketing divisions. Kevin Turner, Microsoft's chief operating officer, confirmed that news in an internal company email.
ZDNet has posted a copy of that email, where Turner stated that, due to the restructuring of the company's phone business, the Microsoft Mobile Device Sales division will now be integrated under its Consumer Channels Group (CCG). He added:
Turner didn't give any specifics on how many sales and marketing employees at Microsoft will be affected. His full email is below:
This morning, Satya explained the new strategic direction for our family of devices and some changes that result from the display advertising news shared last week. Both of these changes further align our business and transformation initiatives as a company, but they also may have a direct impact on some of our SMSG employees. These situations are never easy, and we are committed to doing everything we can to help our impacted team members through these transitions with the utmost care, dignity, and respect.
To align with our new strategy to enhance the Windows device ecosystem, we are integrating Microsoft Mobile Device Sales (MMDS) underneath the Consumer Channels Group (CCG). Our CCG organization will continue to be led by Jude Buckley, and Chris Weber will continue leading our MMDS team reporting to Jude. Going forward, we will focus on building the very best Windows phones on a quicker timeline. We will also focus on the channels and markets that offer the best returns. This is a similar approach to the one we have taken with Surface, which has been very successful. Phones remain a critical component of the Microsoft device portfolio and an important piece of our mobility strategy, but a restructuring is in order.
In the advertising business, our recent partnerships with Yahoo!, AOL, and AppNexus will allow us to focus on our Bing search advertising strength. As a result, we are changing our organizational structure to better align our business and set us up for success. Going forward, Frank Holland will run the Display Advertising organization. Rik van der Kooi will move to SMSG, reporting directly to me. He will continue to lead the Search and Holistic Monetization organizations focusing on consumer service monetization including search advertising. While Rik has spent the last several years in the product group, he has been a close partner to SMSG as the Advertising business group owner. Please join me in welcoming Rik and his team to SMSG.
We expect that both of these changes will result in difficult headcount reductions in the direct and supporting organizations. There may also be other reductions around the world as we further align our business for success in FY16. These transitions are difficult, and to employees who may be impacted by these plans, I would like to extend my sincere appreciation and thank you for your service and dedication to Microsoft.
As a team, we have a lot of work ahead of us in FY16 and beyond, but I am confident that working together we will make Microsoft a leader in the mobile-first, cloud-first world.
Thank you for all of your hard work and support.
kt
Source: ZDNet
Windows Central Newsletter
Get the best of Windows Central in in your inbox, every day!
There are people working in marketing over there?

Basically, the new phones will serve as prototypes for OEMs. Sort of like the Surface did for tablets.

Guess this proves that there is a serious marketing issue at MS....
.......
Unlike Daniel R. would have you believe... SMDH for the thousandth shake.

My thoughts exactly. lol.

That's what I was thinking. Waiting for rodneye to comment

Ditto, where is Rodneye lol

He's probably waiting at Microsoft to interview for those positions...lol

Lol❕❕ Right here... And, my thoughts were the same a NIST....
.........
MS HAS A MARKETING DIVISION❔ WAIT, THEY ARE SAYING THEY KNOW WHAT MARKETING IS❔....
............ This is BS. It's a lie. Everyone in the world knows that MS hired Samsung, and Apple, to do their marketing for Surface... LMFAO❕

Not a day goes by you don't come on here and paint yourself to be a major wally Rodney. Its charming in slightly boring to read kinda way :) Here is a little graph to show you their spend: http://bgr.com/2013/11/01/microsoft-marketing-budget-2-5-billion-dollars/ Google and Coca Cola spend more, but have less brand value: http://www.forbes.com/powerful-brands/list/ So outside of your little bubble, MS do a reasonable job keeping themselves near the top of the tree. Apple are marketing geniuses though - as shows in their postition vs spend.

I'm sorry but BS Marketing metrics like "Brand Value" are meaningless. We all know that MS can't sell to consumers for beans. They never have. And they kid themselves with this sort of metric. MS has "Brand Value" in Enterprise and Gaming, which are the only segments where it correlates with success. Both their Marketing Division and Upper Management are to blame, as they both write off the individual and cumulative effects of Consumers reactions to be ripped off by nauseating messes like Windows Me and Vista, which MS never did anything to compensate Consumers who wasted their money on. Add in MS's obsession with pointless rearranging of controls in their staple products like Word so that people dread Microsoft's "improvements" for the steep loss in productivity they always seem to produce. MS has failed to Market sucessfully to Consumers for a long time, and they desperately need new blood and new ways of doing things. I can't fathom why Satya hasn't opened the checkboon and poached a few Apple Marketing Execs to inject some life into the place. I fear its another sign that he's just a "cloud" guy.

I think Microsoft have been marketing with regards to finding what works within their current end game which is Windows 10. As they have slowly worked their way to success with the Surface range, they are currently working on producing success for WP. The Surface initially lost a lot of money but is now a profit maker.

I would like to say "I told you so"... But, I'll just keep it to myself.

Hence why they are letting them go.

That's only what, two, maybe three jobs, lost❔

Hehe, my thoughts exactly!

LOLzzzz!!!!!! I did not think so either!!! Dancing Surface Tablets were not a hit? But it showed the world the capabilities of the device so well!!!!!

This move I can understand. Version 3 of the Surface has good marketing, but all of their other items...you have to look at windows/tech sites to see the commercials.

Hopefully they will be getting their brains back before they leave.

I think this may be a move in the right direction. Yes, it is dissapointing that so many people will lose their jobs. However, maybe this will resolve all the issues within their marketing team(s). The Surface Pro 3 was really well marketed. It would be great to see this carry over to phone and software/services, as well.

As a US resident, I'm somewhat concerned with the statement that they are going to focus on the channels and markets that offer the best returns. Makes total sense to me but as a fan, I worry that I might not be able to get my hands on some of the cool Lumias.

And same goes, therefore, for most other countries as well. After all, WP has not been successful in more than about 15-20 markets. And I am probably being generous.

As a fellow US resident, I certainly share this concern, as well. However, at the same time, I beleive the US is where they will target flagship devices. The demand for top-notch hardware is often higher in the US. Not to mention that if they withdraw from the US further than they already have, they will msot likely lose what little marketshare they have left in the US, as it would be dificult to maintain with insufficient hardware (unless 3rd party OEM's really step it up, which I doubt, at the moment). Though, it certainly wouldn't be ideal if the only offering in the US is flagship. My thought at the moment is that they will try to bring everything they have, to every market as close to simultaneously as possible. Kicking off Windows 10 both PC and Mobile with a BIG bang, is really their best bet. At least that's my personal perspective of the situation.

Is microsoft helping layed off employees to find another job?

Probably with references and contacts

Only for those at senior management level, if that. References are the only thing, and they're not even legally obligated to do that. The staff had contracts that have been terminated. That's business - it's a shame for those involved but such is life.

They'll probably give a nice severance package

Did anyone else read "Surface Phone" in that?

Things are getting hard on Microsoft!

No not really they are just a very oversized organization
Lots of redundancy

thank you- REDUNDANCY and that's something they've taken wayyy too long to realize. Google and Apple and Samsung move so swift, Microsoft couldn't achieve that and now they realize it -_- hopefully its not too late for their mobile efforts. The Brand Power of the 3 I just mentioned is so vast that idk if Microsoft can shift momentum with this generation.

They bought something like 25.000 employees when they acquired Nokia's phone division. The company was way too big, and it was producing so many models of phone that it confused the market. This was going to happen sooner or later even if Lumias had been a roaring success.

Lumias were around 20% of the device sales of Nokia Devices unit which was purchased by Microsoft.

You mean by volume I guess?

they're still producing too many models, all similar with so little differences that you can't figure out what has what

Microsoft should sell off the phones division before its too late..
They should introduce surface phones instead of lumia. OR
They could try entering into android phones and tablets to sustain in market .. They can have lumia windows and droid side by side..

You don't understand. MS is serious about phones. They need to trim up a few areas in order to take on Apple directly. The ecosystem is evolving to where all devices and services are integrated tightly w/o all the incompatible visions getting in the way. It's the "too many chiefs" problem and unfortunately too many Indians (to finish out the analogy) as well.

Samsung,HTC,lg,Sony none of them can even make money selling phone
Stf

No.
1) Just make a Lumia with the design of a surface, the Lumia brand is recognised in more places than the surface because surface is only a premium device.
2) The developers will only develop for the android platform instead since these are more users there and windows developers will feel like Microsoft dont have faith in the platform and they'll leave.

Yeah and Apple should install Windows 10 on their next Macbook. Great idea.

Sad to see so many probably passionate staff sent back to the unemployment line. Families will be impacted. Hope somehow they rebound very soon.

I expect a rodneye rant soon.

You're too late.... Already did.

He's waiting to apply for those positions of those people that lost their jobs. Lol

I'm the one who suggested the layoffs... Hahahah❕

Well I am sorry people have to go, but is it terrible that I'm not sad about layoffs in marketing? That dept in general should be killed with fire so it can start fresh with W10. Can't tell you how many times I've shown people my 1520 & things it can do (living images and wireless charging still amazes people, seriously) only to be met with the 'surprised' face reaction questions on where i got the phone, yada yada. Best of luck to all those laid off.

You mean, as if marketing could eradicate critical design choices and the fact, that W10 will be not ready for tablet use and as such will get the deserved flames? Erm, nope.

Sure. But it'll at least get the word out for services and devices that run great and are cancelled/burned/renamed by Microsoft due to "lackluster sales". That comment has more to do with the marketing division's well documented incompetence and not what Windows 10 will look like after launch.

Bad news for the employees but might be great for Microsoft. The optimization of business processes is the best move and those who can stay now will work even better than before. Constant change motivates people.

Constant change motivates people.

That could not be further from the truth. Actually, constant change is highly detrimental to employees motivation and productivity, as they begin to think that they're probably going to end up losing their job in an impending reorganisaion, so they no longer give a fuck - which is quite likely where many of Microsoft's employees are right now. Change, particularly sweeping change, unsettles people. Unsettled people don't work as effectively, therefore the business is worse off. It's a fine balance.

Finland 2300 from R&D, San Diego & Beijing a few hundred more. Could it be that there were 5000 people in marketing? Considering the fine job they did that's entirely plausible.

RROD Readily Reconstructing Obviously Dumped

They should have fired the whole marketing team long time ago. A monkey would do a much better job.

Lay off the Monkeys! They had some good ideas.

Good hopefully this means less low ends and more mid to high ends per year

I am fine as long as they don't stop sales of Microsoft mobiles and accessories in Pakistan. And all models. Unlike how they skipped on Lumia 640.

What about there Software Design team ? Are they living or will be making a true redesign of Windows 10 Redstone that I wont see Windows 7 log in area?

Maybe finally get some people who know how to market.

People here believe marketing is only advertising. And yet they talk as if they had any clue

Microsoft plz FIRE the people of Nokia Care Malleshwaram , Bangalore , India... They are just ***holes.... They put Lumia 630's 480p screen to my friend's Lumia 920 when he gave it to repair.....

Yup..... And that came out while went for benchmark test and pixelations was much clear

I think that we can agree when we all said that this division really needed some changes, it's not good to have people losing their jobs, but this was necessary

They've had some pretty terrible commericls and marketing. This is welcomed.

I think now only Satya Nadella , Joe Belfiore and Gabe Aul will only be left in the company... LoL

The three Microsoft musketeers!

I only hope the people who keep their jobs will be the right people, we need a good dep. of marketing.

The whole marketing team had to go... These guys were awful

Elop got 20-30 millions for what he and his management delivered. The outcome was, so far, from #1 in market share and around 100 million device (25-30 million smart phones and 70 million mobile phones) sold per quarter (yep, per quarter) to out of #10 and sales is less than 35 million devices (8 million smart phones and 25 millions mobile phones). Biggest device brand (Nokia) out of the market, tens of thousands employees laid off etc. So, who is accountable for the biggest mistake in mobile phone markets and who got rewarded? Who were the consultants who told that "customers wants this and operators are waiting this etc."? Obviously not good market research by them.

95% of people dont even know there is such a thing as windows phone, so the new marketing team will know what to do. Good luck guys!!

Six phones a year. With a company like Microsoft, if you channel your assets into a limited number of devices properly, you could blow Android away. If they combine cutting edge products, with the right marketing and support, it has to succeed.
The first place they have to start in the U.S. is the carriers. If these are the people you want to sell your phones, you've got to make them believe.

You would think. Everyone knows this at Microsoft but every year, they want to try something different because "they never get the traction they desired". Apple and Google have both shown them how to do it. It's not beyond Microsoft. This is a good move though. Reminiscent of the old Microsoft. They need to be ruthless and smart.

It's about time...WP sales and marketing people at MSFT were abominable...

True... Extremely poor product placement, television presence, retail product space, ad promotion... Lack of device availability. Basically, a total lack of effort, and interest, for marketing WP period.
.....
Hopefully this will change.

I gather this is what happens with a bloated corporation, less creativity, innovation with more beauracracy, bottom line yes-men type decision making.

Did he mentions sales and mobile phones in the same paragraph? Because I can tell you that even the salespeople in Microsoft store don't seem try to sell Windows phones.

If I were running the marketing department I'd use the Carl's Jr. / Hardees marketing firm. Throw some jalapenos and sauce on the Lumias and let the girls do their thing. Sold.

I'm digging the faster development and release of devices. That should allow MS to keep up with yearly flagships from Apple and Google.

Lets face it the marketing hasnt been good so a great move axing them, as for the phone divion too many people slow things down. Trim it down make it leaner speed things up.

With "great" ideas like "Groove", perhaps it's time they were let go....

And Joe Belfiore STILL in charge of phone software

And Joe Belfiore STILL running phone software. Lets face it, it's hard to sell a phone whose software is missing so many features that took a while to catch up and we are still playing catch up.

Definitely not a fan of Joe B. I'm not sure why he's still around? I remember all his tweets teasing apps, and then store issues messed up the apps. I also remember him glancing over the app problems like a classic case of denial.

Hmmm is Microsoft is suffering from financial losses !!

Long article. Translation? WINDOWS IS DEAD! Why else is Microsoft cutting 7,800+ jobs?

I bought a windows phone. What junk. I used it one time. After that poor performance I turned it off. I tossed it in a office drawer. It is still sitting there - untouched for 2 years. Thanks Microsoft.
Windows Central Newsletter
Thank you for signing up to Windows Central. You will receive a verification email shortly.
There was a problem. Please refresh the page and try again.