Microsoft hands Windows Mobile licensing over to Bsquare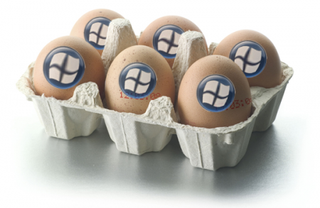 We're about to get into some pretty heavy inside baseball here, so bear with us. Microsoft has given control of licensing and distribution of Windows Mobile to Bsquare and will no longer be handling things itself. From the presser:
Why, you ask? Said Daren Mancini, general manager in the OEM division at Microsoft:
Um, so, why, you ask, would Microsoft not want to handle the licensing of its own product? (And if there's anything Microsoft loves to do, it's license products.) Guesses are all over the map right now.
JKontherun opines that it could distance Microsoft from its partners enough to allow it to develop its own hardware. (Something Microsoft has repeatedly said it does not want to do, will not do, and we should all quit asking if it'll do it.)
IStartedSomething's Long Zheng offers that it could fuel competition and let Microsoft concentrate on the OS more. He also says that could be the reason for the recent (and very much supposed) crackdown on some of the latest cooked ROMs. Zheng also worries that this could cause even more delays in getting future versions of Windows Mobile (and updates) out the door.
As for us? We're on the fence. We're less worried about delays, given that we know Microsoft is at least thinking about over-the-air updates for its OS, and you wouldn't just hand over control Windows Mobile if you thought the new company would sit on it. So will this this a good thing? (And, like you, we're trying to suppress or feelings of "Can it get much worse?") Only one way to find out.
Windows Central Newsletter
Get the best of Windows Central in your inbox, every day!
Phil is the father of two beautiful girls and is the Dad behind Modern Dad. Before that he spent seven years at the helm of Android Central. Before that he spent a decade in a newsroom of a two-time Pulitzer Prize-finalist newspaper. Before that — well, we don't talk much about those days. Subscribe to the Modern Dad newsletter!
I just don't see how having another company involved is a good thing. It's these kinds of developments that make me the most frustrated. Windows Mobile is ALREADY woefully unsupported. Thanks to the Microsoft/HTC/Sprint relationship, it took over a year to get my Touch Pro a BASIC bug fix ROM. No hotfixes, no patches, for OVER A YEAR. If Microsoft really wants us to believe that WinMo is a priority for them, handing off support and licensing is one of the least reassuring things they could've done.

I would tend to agree with Mr. Long's coments, other than the delays. I don't think MSFT can afford any further dealy at all. Ballmer has already said Windows Phone is second on Redmond's priority list, SO like phil said, "they wouldn't ahnd over the keys if the company was just going to sit on things. I would think these guys are going to be able to juggle the contacts of all the mobile carriers all over the world. And hopefully they can assist with marketing WIndows Phone. WIN MOBILE 7 NEEDS TO BE OUT NOW.

Handing it over to another company who really has the time to crackdown on ROM sites is disturbing to say the least.

sad cause i was wit u MS...
but u took to long.
so next week i`ll be droid eris :)
in other words, you have to next friday to make a capacitive winmo phone for the US with over 10k apps in your app store.
good luck!

"Bsquare will begin supporting approximately 30 select Windows Mobile partners with licensing, technical support and go-to-market activities as their current direct agreements with Microsoft end." Microsoft is not handing over *all* licensing to Bsquare, just licensing for certain accounts.

And I thought everybody was nuts. All the sites who reported this got it totaly wrong. Like Mark said MS is only handing out certain accounts. MS will then concentrate on the bigger ones (like HTC, Samsung etc..). And the frigin take down notice is bogus! The same clown did it a couple of months ago. stop the FUD

this is something the winmo bloggesphere needs to investigate further. and offer winmo mgmt. a chance to explain how this is good and what the specific benefits will be for end-users. please!

Microsoft will not be relinquishing all their direct Licensees. OEM's and ODM's who wish to develop a WinMo product in relatively low volumes (10K+/yr) now have an opportunity to gain access to the OS. BSQUARE is nimble enough to help smaller customers every step of the way, from toolkits to training, to BSP's and App porting, to licensing and COA's. Smaller volume manufactures will definitely benefit from Microsoft's Channel approach and working directly with BSQUARE.

Early in my career, I worked for a large international consumer electronics company, incidentally, one that's not doing so well right now. During my tenure, it was not uncommon to enter into arrangements like this with outside companies. The products that were the focus of these deals all had something in common: they contributed relatively little to the bottom line, were not well aligned with the overall strategic plan, and at best had uncertain futures. By putting a different corporate face on the product, Microsoft has distanced itself from Windows Mobile. It's a fact that it's far easier and less disruptive to turn over (for a price) licenses, development, rights, the whole-shebang to a pre-existing company already invested in the product and familiar to customers than to shop the product from scratch. This is hardly a move Microsoft would make if it had faith in a Windows Mobile turn around. Looking back, we'll recognize this announcement as Microsoft's first step towards its own phone unfettered by previous commitments to manufacturers, carriers, and Windows Mobile.

Microsoft is a new approach to sell and support Windows Mobile on a larger number of both consumer and trade policy with emphasis on Windows Mobile customers.