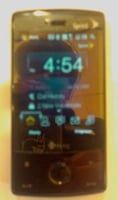 There's a lot of news coming out of MEDC, but sadly not a lot that makes sense to poor little non-developers like me. Here's something that caught my eye, though, a demo of Silverlight (opens in new tab),, which is Microsoft's cross-platform competitor to Flash. What's neat about it is how well Silverlight manages to integrate constantly updated data, a flashy UI, and video into a single app. Check out the linked video demo below to see it.
Read: Windows Embedded Blog : MEDC 2007: Sliverlight on Windows Mobile (opens in new tab)
Windows Central Newsletter
Get the best of Windows Central in your inbox, every day!