Top Reddit communities going dark to protest third-party API charges
Planned blackouts in response to Reddit's API monetization.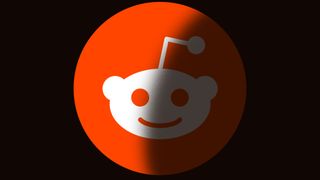 (Image credit: Cole Martin)
What you need to know
Reddit's recent rule change will increase the cost of accessing its API for third-party apps.
Some developers have stated the costs of accessing Reddit's API will cause their apps to be "dead in 30 days".
Massive communities, including r/videos, r/lifeprotips, and r/reactiongifs, plan to 'go dark' for at least 48 hours to protest the changes.
---
Reddit is one of the internet's largest and most notable forum communities with more than 50 million daily active users, but they may have upset a large chunk of that user base with new API rule changes. Following ill-advised footsteps from years previous, Reddit announced that it would be charging for API calls made by third parties, and the decision may lead to the shuttering of many beloved apps used by its diverse ecosystem of communities.
The API rule changes are not just financially risky, as Reddit has also announced that access to NSFW (Not-Safe-for-Work) content via API will no longer be an option. Without access to NSFW posts through API calls, the bots commonly used by moderators will no longer be able to filter problematic content. This has led Reddit's moderation community to band together with third-party app developers to protest the changes, as detailed in an open letter to Reddit's admin.
Don't Let Reddit Kill 3rd Party Apps! from r/Save3rdPartyApps
Christian Selig, the developer behind the popular Reddit third-party app Apollo, has said that the price changes to Reddit's API calls would cost him nearly $20 million a year to keep the app afloat. The developer behind Narwhal has reported similar pricing, stating, "Unfortunately, it looks like narwhal will be dead in 30 days because it would cost me 1-2 million a year which I obviously do not have" [sic].
In response to the pricing concerns from developers, a Reddit employee posted in the r/Redditdev community with claims that Apollo was "less efficient than its peers and at times has been excessive." Selig fired back that Apollo was not inefficient so much that it was popular, which was the justification for its high number of API calls. Apollo has been downloaded more than 4 million times since 2021.
Among the communities going offline starting June 12, a large portion of gaming and PC hardware-related subreddits will join the protest. This includes r/minecraft, which has more than 7.4 million members; r/pcgaming, with 3.2 million members; and r/gamedev, with its community of 1.1 million.
Just got off a call with Reddit about the API and new pricing. Bad news unless I come up with 20 million dollars (not joking). Appreciate boosts.https://t.co/FliuNCinpZMay 31, 2023
The shutdown of such a wide array of gaming communities will also come on the heels of major gaming showcases, including Summer Games Fest, the 2023 Xbox Showcase with Starfield Direct, and the Ubisoft Forward showcase. This is a time of exceptionally high traffic for Reddit as gamers congregate within their preferred communities to share clips and discuss the titles highlighted during these showcases.
The list of subreddits going dark is still incomplete and continues to grow as more communities agree to support the protest. The blackout will begin on June 12 and will initially last for 48 hours. However, many communities have agreed to remain dark if Reddit does not reconsider or otherwise address their position on the changes for API pricing, while others have planned to remain shuttered indefinitely.
Get the Windows Central Newsletter
All the latest news, reviews, and guides for Windows and Xbox diehards.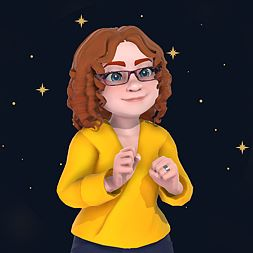 Cole is the resident Call of Duty know-it-all and indie game enthusiast for Windows Central. She's a lifelong artist with two decades of experience in digital painting, and she will happily talk your ear off about budget pen displays.