Thom Gruhler announced as Corporate Vice President of Windows Phone Marketing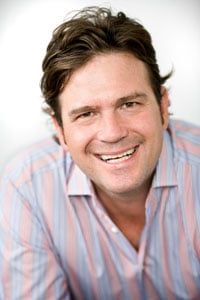 Microsoft announced today in a press release that they've appointed Thom Gruhler as Corporate Vice President of Windows Phone. Gruhler, who moves over from the McCann Worldgroup where he served as global managing partner of Telecom & Technology, will bring both knowledge and experience to the platform to further develop relations.
At Microsoft, Gruhler will lead advertising, marketing and communications activities for the Windows Phone Division. He will also work closely with product engineering teams and telecommunications partners.
Gruhler led a team of agencies that were responsible for the iconic "Can you hear me now?" Verizon marketing campaign that resulted in positive growth for the carrier.
We look forward to see what Gruhler can bring to the platform, for both consumers and the Windows Phone team.
Source: Microsoft (opens in new tab)
Rich Edmonds is Senior Editor of PC hardware at Windows Central, covering everything related to PC components and NAS. He's been involved in technology for more than a decade and knows a thing or two about the magic inside a PC chassis. You can follow him over on Twitter at @RichEdmonds.
But in all seriousness I'm looking forward to what he has in store for Windows Phone :)

Maybe we can start #winning ?

Free Windows Phone with your first order of cocaine and hookers!

ok, if that is what it takes :) When can I get my Lumina 900 on Verizon ?

He doesn't look like Charlie sheen

Well it can't be much worse then now can it?
M$ marketing was pritty bad...

MS have had a long overdue shake up in the marketing department. Looking forward to seeing a fresh perspective.

This is probably a new position. MS knows WP is half-baked. The big push will come with WP8 when the phone will be good for both consumers and business people. Right now it's consumer focused. They've admitted as much.

And iOS isn't? You can't even change the user agent in the browser or toggle between 3G and 2G

Microsoft need some serious marketing makeover. I hope he can help, Nokia is doing a great job in Europe but Microsoft needs to step it up.

Maybe there will be a big push to give carriers with one or 2 devices more devices to chose from...
WTF verizon, I am talking about you.....

Hard not to succeed when the normal marketing is zero. Hopefully he makes changes really quick!

Now on to replace Balmer! The loud-mouthed sweaty guy isn't exactly the best image for MS.

Agreed, can't pronounce words correctly either. He gives me the used car sales feeling...

Developers Developers Developers

Im happy to here things are headed in a different direction. Hopefully a good one

Definitely glad to see some new blood in there. I think even modest advertising would be better than what's currently going on. Nokia has really been pushing, but they can't do it all.

Microsoft neesd to express their culture that is wjhat they need to do.

In the States, Microsoft, all the manufacturers, and T-Mo should get together for a single coordinated effort involving at least two phones for each demographic. (I chose T-Mo because in my market that is the carrier doing the most WP marketing.) The resulting sales and marketing collaboration is small enough that all parties involved could afford the seeding. Once in motion, market forces drag the other carriers kicking and screaming to the party. Sure, easy for me to say this is what it'll take. But look at Europe. Their carriers are putting ours to shame. Ours are simply in the way.

I just hope Microsoft doesn't put the handcuffs on him and let him do his thing. I think it's a good move. How can it not be anything but positive considering?

WP8 is what Microsoft will be pushing all the way. WP7 was a test and us WP7 owners were test subjects :P

Agreed.. I am a very happy test subject, and there will be cake in the end ;)

I hope the cake is not a lie.

Hope this guy can sell some phones. I've had mine for a year and a half and still don't know ANYONE ELSE who has one. It's a shame because it's the best phone out there.

Im sure Microsoft is giving Nokia money to advertise the Lumia line. In a way that would be Microsoft advertising through Nokia
Windows Central Newsletter
Thank you for signing up to Windows Central. You will receive a verification email shortly.
There was a problem. Please refresh the page and try again.