Top Microsoft engineer makes the hardest decision of his life and packs his bags for Google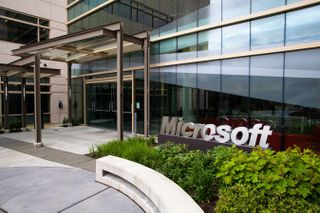 A new page has been added to the annals of the bitter rivalry between Microsoft and Google. Blaise Agüera y Arcas, a top engineer at Microsoft, will be leaving after seven years to work on machine learning at Google. Agüera y Arcas first joined Microsoft as a software architect when his company, Seadragon Software, was acquired by them. Since that time, he has been a major player in developing Bing Maps and Microsoft's Photosynth image software.
Agüera y Arcas said in a blog post that his upcoming career change was the "hardest decision of [his] life."
Microsoft spokesman, Adam Sohn, offered up a gracious, albeit vanilla, response: "He was a great colleague and we wish him the best in his future endeavors."
Given the track record, one can imagine that Microsoft is pretty steamed about losing Agüera y Arcas to their chief rival. In the past, such defections have brought heated reactions from Redmond, like the case of Kai-Fu Lee, a Microsoft vice president who left to run a Google research facility in China. Microsoft sued Google, only to later settle. Anecdotes from other personnel changes also include expletive-laden tirades, as well as a chair being heaved across a room by CEO Steve Ballmer.
Agüera y Arcas' departure is a big loss for sure. Thankfully for Microsoft, one of his biggest projects, Photosynth, just finished up a major new initiative. That will hopefully make the split sting a little less for Microsoft.
Source: New York Times, style is violence; Via: TheVerge
Get the Windows Central Newsletter
All the latest news, reviews, and guides for Windows and Xbox diehards.