Upcoming hospital in Norway will use 1,300 Windows Phones and Kinect sensor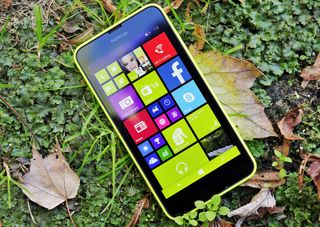 The Østfold Hospital in Norway is still under construction, but a new report claims that when it opens sometime in 2015, it will have a lot of high end technology, including the use of 1,300 Windows Phones by its staff members and Kinect sensors to help monitor patients.
The report, from Norway-based Tek.no, says that Østfold Hospital will use custom Windows Phone apps to help with jobs such as recording when a blood sample was taken from a patient or when they are scheduled to get medication and in the right amounts. The article didn't state which model phone would be used by the hospital.
In addition, the Kinect sensors will be placed in patient's rooms and will help detect if one falls about of bed, among other things. It definitely sounds like Østfold Hospital will be relying heavily on technology and software provided by Microsoft.
Source: Tek.no, Via Windows Phone-optimisten Thanks to Christian for the tip!
I think it's similar to the German ö.

You mean ü? Posted via the Windows Central App for Android

It's pronounced basically the same way as the first vowel in 'earth' if you remove the r. Especially the birth way of saying earth.

That is stupid cool stuff right there

Give me one more good news and I will die of happiness. Now how many people want me to die ?

If I die , Microsoft will loose 0.00001% of market share of WP.

Øøø!!!! Great news that will be to my ears, I too will gloat and 'die' of happiness knowing about your misery..and the vicious cycle will lead to apocalypse, Ms will loose all market share and will be broke!

I am sorry, I can't die unless I see the triumph of WindowsPhone as a Market Leader.

Nydelig :-)
Beautiful :-)

Yess! La oss gå feire med pizza!

I can't believe some ppl say Microsoft will die in the near future. Do they live in a different world or something? :P

They say cause they want. A tiny number of people using IOS or google or osx . Doesn't affect Microsoft.

Yeah, they must be delusional or incredibly ignorant lol

You more or less hit the nail on the head. This article is especially cool to me. Not only am I a Windows Phone user/supporter, I'm also a programmer for Health Care Information Systems. It's entirely possible I will be supporting this hospital in the future. I can tell you from experience that WP is the better choice for this, honestly because of it's efficiency and since HCIS's don't play too well with OSX the Windows ecosystem just makes it stronger.

Microsoft is just too rich to die...lol

It is because of the consumer perception of Microsoft's products. On the enterprise side, they have a good reputation. Most consumers are ignorant of Microsoft's enterprise offerings (actually, enterprise offerings in general). Many of the readers here fall into the same category and base their opinions and evaluation of MS's success on the perception of success of its consumer products. I don't fault them. Most of their conversations with others will more than likely be about consumer products (as is evidenced by the news coverage on Windows Central). Don't get me wrong, I know that the Windows Central team has branched out to cover some enterprise products of Microsoft, but their target audience are not as interested in those.

The health service here in Ireland has Nokia 5120's lol

My my .. These many corporate orders even before W10 is released.... Just imagine what it'll be like when W10 gets released. Keep your spirits up guys, good days ahead for windows fans.

Microsoft might not be in the hands of every teen but is everywhere else from sports to medicine that's awesome

'Course they use WP... Would you trust going into an hospital using android to monitor your health?

LMAO! Malware will be monitoring your health.

Before all of the Nokia fans start saying Microsoft has Nokia to thank for this, read the article.... They will be be using custom apps that I'm sure will be written by Microsoft or Microsoft is working with programmers to ensure the hospital gets the apps it needs.

Kinect isn't developed by Nokia, lol. Microsoft has themselves to thank for being so awesome.

The hospital's IT staff will most likely develop the apps internally and integrate them with exsiting systems.

This is likely developed by an HCIS vendor. Ambulatory HCIS is the new 'thing' and this is kind of the next step. My company is working on some very similar things right now and about to roll out our first LIVE site with it.

They're building a two billion dollars hospital in Australia, I wonder if it will use Microsoft hardware as well.

The use of Kinect is very good

It's nice to see some people aren't afraid of updating the terribly outdated medical systems in the world. It's hard to believe that, in Ontario Canada here, we have 10+ hour wait times in hospitals but the people still adamantly fight against the digitization of medical processes for "privacy" concerns. I, for one, welcome these digital improvements.

I work in that industry. I can tell you first hand, it's saved waaaaaaay more lives than it has caused privacy issues.

Wait a dang minute! 'Murrica spose to have the best hospitals/facilities/and care. 'Murrican doctors use iPhone so iPhone must be best! /s

lol I know you're being sarcastic, they may use iPhones for their cell phones, but they still use MS computers. I bet we will see a lot more Drs using WP as Ambulatory HCIS's become more popular next year.

I live in Østfold. My girlfriend is a nurse and will be working there from mid 2015 on ER. The funny thing is that I am also one of the HVAC engineers that have planned and drawn it. When done, it will be one of the most modern hospitals in Europe.

Does the media know about this? Should be on Yahoo's tech news page.

It will be on cNET before bing news and yahoo tech. That's because CNET has bought the sole right to publish news on MSFT and Windows.

Hmm maybe everyone should move to norway? :P.

Curious how the Kinect is used.

Sounds awesome! Hopefully it's the 1520. Nice big screen to view a patient's data on, and the specs to help future-proof it.

Great! Windows Phone deserves a much bigger marketshare. It's an awesome OS.

It would be nice if the windows store would get more medical apps.

good strategy by Microsoft, if it works, then it will be one hell of a boost for Microsoft's products. how about adding Surfaces to each workstation and Microsoft Office preloaded on each

First BMW, and now this? Awesome windows!

So probably WP's market share should increase for now.... :-p

Who's Christian?I think I know him.

WP is finally catching on. Get ready android and IOS.

I guess companies are starting to prepare for Win10

Windows 10 one OS to rule them Allllllllll. Windows 10 on a 5" phone with embedded Desktop!

Norway is a progressive country. A brand spanking new fully digital hospital using Microsoft for their devices (and front- and backend I assume). Nice! Still digging their redesign of their currency notes too.

Very Good that they are using Windows Phone 10

Windows Central Newsletter
Get the best of Windows Central in in your inbox, every day!
Thank you for signing up to Windows Central. You will receive a verification email shortly.
There was a problem. Please refresh the page and try again.