The Wall Street Journal Comes to Windows Mobile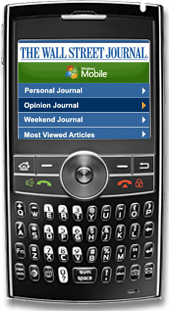 Windows Central Newsletter
Get the best of Windows Central in your inbox, every day!
Junk. Don't waste your time. I installed to the 'Storage Card', from their link, locked up my Treo 750 a couple of times, had to restart many times, uninstalled, re-installed to 'My Device', same. It installed a Today Screen plugin, that, when clicked, loads something that take forever to load up, and I only waited for several minutes, and it locked my phone up all that time. I have HSPDA on, and I get very high speed downloads (~800K), and it still doesn't work.
Hey, Wall Street Journal. Do this - make a mobile version of your website, like a lot of other newspapers, call it wsj.com/mobile/. That is a better idea than a Today screen plugin.