Windows Azure will help power NBC's coverage of the Sochi Olympics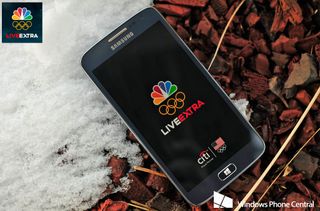 NBC Sports Group is responsible for you enjoying the Sochi Winter Olympics if you're planning on watching here in the United States. NBC Sports is the sports division of the NBC television network. They have rights to broadcast a variety of sporting events and leagues. Most notable of the events are the Olympic Games. Those games are officially starting in about 14 hours and on NBC they'll be partly powered by Microsoft's Azure.
The Olympics are a pretty big deal to NBC. They've had the American rights to broadcast the Summer Olympics since the 1988 games and since 2002 they've had the rights for the Winter Olympics. It was just a few years ago that they agreed to a $4.38 billion contract with the International Olympic Committee to broadcast games until 2020.
NBC just recently released their Sports Live Extra apps for Windows Phone and for Windows 8. Those apps will allow folks in the U.S. to view the games live, watch content on-demand, and much more. Those live and on-demand videos will be delivered using Azure.
It was last April that Microsoft and NBC Sports announced a partnership to use Azure to power NBC's content. The alliance between the two officially started this past summer with programming from NBC Sport. Azure is being primarily used to do the heavy lifting of encoding the video in the cloud so that content can be live-streamed and available for on-demand viewing. Here's Erick Black, VP of technologies at NBC Sport, on why they chose Azure:
Be sure to thank Azure when you're watching the Sochi games live on your Surface or catching up with on-demand videos using your Windows Phone.
Windows Central Newsletter
Get the best of Windows Central in in your inbox, every day!
This is good news! On the other hand, I hope all things go well in Sochi, considering what has been going on recently, with the water, hotels, etc.

Or not what has been going on, given how little they take care of the water, hotels, etc. Haha :-)

I said that I hope that it goes well, meaning I hope the conditions there improve.

Well, from my personal experience, I loved developing on the Windows Azure platform.

And with no app for Australia, great work Microsoft.

You're blaming Microsoft because a US cable network made an app for the US and not Australia?

Not Microsoft's fault....

Isn't Xbox is using Azure for low latency multiplayer gaming too?

So we have Azure to blame for the terrible quality videos in the app? Slow as dirt too. Hope it improves.

Good quality for me, after the first 15 seconds of blockiness. I wish I could make it fullscreen though.

This is good to know. It's a nice app. Like others said the videos needs some polishing though. But on my end I think t-mobile is to blame or maybe not these videos might require adobe flash.

Maybe I'll give it another try but last night the app completely crashed on me. Had a hard time viewing any of the replay videos and the app became unresponsive, phone got warm and battery drained over 10% in like 10 minutes! And then when I tried to do anything on the phone it just restart on it's own. Lumia 920 with the recent Black update. Never had it restart on it's own before. What a joke of an app. Uninstalled it for now. :(

Rudys 6tele?? Will he make it?

Completely off topic but still can't get over the complete fail on NBC's live broadcasting. Showing events 9 hours after the fact is beyond fail.

Didn't they do the same thing for the main Olympics? It's a real shame that advertising dollars get in the way of common sense.
Seeing the US situation certainly makes me proud to have the BBC providing our coverage. Zero adverts...bliss!
Windows Central Newsletter
Thank you for signing up to Windows Central. You will receive a verification email shortly.
There was a problem. Please refresh the page and try again.