Windows Azure will help power NBC's coverage of the Sochi Olympics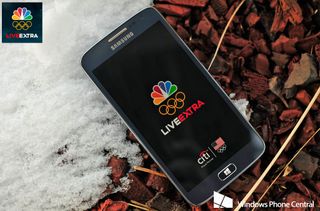 NBC Sports Group is responsible for you enjoying the Sochi Winter Olympics if you're planning on watching here in the United States. NBC Sports is the sports division of the NBC television network. They have rights to broadcast a variety of sporting events and leagues. Most notable of the events are the Olympic Games. Those games are officially starting in about 14 hours and on NBC they'll be partly powered by Microsoft's Azure.
The Olympics are a pretty big deal to NBC. They've had the American rights to broadcast the Summer Olympics since the 1988 games and since 2002 they've had the rights for the Winter Olympics. It was just a few years ago that they agreed to a $4.38 billion contract with the International Olympic Committee to broadcast games until 2020.
NBC just recently released their Sports Live Extra apps for Windows Phone and for Windows 8. Those apps will allow folks in the U.S. to view the games live, watch content on-demand, and much more. Those live and on-demand videos will be delivered using Azure.
It was last April that Microsoft and NBC Sports announced a partnership to use Azure to power NBC's content. The alliance between the two officially started this past summer with programming from NBC Sport. Azure is being primarily used to do the heavy lifting of encoding the video in the cloud so that content can be live-streamed and available for on-demand viewing. Here's Erick Black, VP of technologies at NBC Sport, on why they chose Azure:
Be sure to thank Azure when you're watching the Sochi games live on your Surface or catching up with on-demand videos using your Windows Phone.
Get the Windows Central Newsletter
All the latest news, reviews, and guides for Windows and Xbox diehards.