Photography site 500px abandoning Windows Phone and Windows 8.1 apps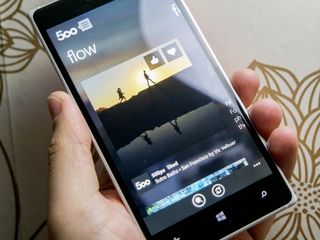 Another day and another blow to Microsoft's struggling platform. This afternoon, popular photography site 500px sent out an email to members announcing that they were discontinuing support for their Windows Phone and Windows 8.1 apps at the end of April (Chrome OS was also listed).
Indeed, the 500px Windows 8.1 app is already unavailable, although the Windows Phone one – last updated in January – is still listed.
The email, entitled 'Reevaluating our 500px Apps', explained the reasoning behind the move:
Luckily for users, there are plenty of well-reviewed third-party 500px apps to use on both platforms. Nonetheless, it is yet another chink in Microsoft's armor and more bad press as they head into next week's Build developers event in San Francisco.
Thanks, René G, and others for the tips!
Daniel Rubino is the Executive Editor of Windows Central, head reviewer, podcast co-host, and analyst. He has been covering Microsoft here since 2007, back when this site was called WMExperts (and later Windows Phone Central). His interests include Windows, Microsoft Surface, laptops, next-gen computing, and arguing with people on the internet.
I was a big Nadella supporter - but now I am not that sure. Under Satya's leadership, Microsoft is too busy rolling out all WP exclusive crown-jewel apps to other platforms - heck iOS versions are even better than our WP versions (office, outlook etc). Now unless you are a blind fanboy - or run a Win/WP blog, you have zero reson to buy a windows phone. This guy Satya is taking Microsoft the Yahoo way - be content / software provider to all platforms. Some may say MS is headging its bets. To me, this indicates they have already accepted defeat. There is something seriously wrong with your priorities when Microsoft team has no time to update apps like Lockscreen (which Belfore even promoted on stage) but has enough time to develop 4-5 apps for Apple watch -which hardly anybody uses yet! Nobody wants to stay on with a losing platform - and if you don't support your own platform (or at least be seen supporting) - no third party will support it either.

Their strategy is Mobile First. They don't say which mobile, however. They've either 1) lost the opportunity for WP or 2) it will take many, MANY more years for WP to be regarded in the same level as iOS and Android. In either scenario, MS would be missing a larger opportunity to ignore the other platforms. For me, the fact that I can now get my must-have apps on iOS has me seriously considering iOS when I am T-Mo JUMP elligible. I NEVER thought I would say that.

+1 I am in the same boat. After being with WP forever - Samsung Focus, Lumia 710, 810, 925 and now 1520. I never thought I would say that, but it is very difficult to resist moving on to iPhone 6+ or even 6. I will not miss anything from MS ecosystem - iOS has better versions of almost all things I want, plus other apps (banks etc) I may need. I don't get how MS profits by all these ad-free, FREE apps on iOS and Android - not a single iphone or Android person I know uses Outlook, onedrive or any MS service even after all these apps - forget about them being tied to MS ecosystem. It is a sad state for WP and coming from one of the biggest fanboys of WP that I consider myself, it says a lot. One thing holding me back is how will I face those 5-6 friends and family members who I have converted to WP in all those years :(


You obviously are not a windows fanboy if you're leaving. My phone is still 10x better than any iPhone or android. Long live windows and windows 10 will prove to everyone.

Why does the world still buy an iPhone and not up precious Windows phone Posted via the Windows Central App for Android

They don't know about WP, WP is not as cool or bad rumors. Pick one.

We know about WP. I used it for a couple years. Now I'm on the other side of the fence and the grass really is greener in either the iOS or Android farms.

One must remember it was not always like this. When WP7 was rolling out many people where hot on it. When it came out missing a function that every device had C&P from that point on the OS took a bath. Heck it took Microsoft 4months to issue that update.

Argument 1: Because people are obsessed with apps like retrica that are not available on windows phone Argument 2 : how will buy a phone with ms apps that he already can download it on this phone ............. and many other , i am so tired ....

Carrier reps. They bash WP all the time.

I had similar reaction to you when Tom Warren from the verge decided to go iPhone. From traitor to good for nothing .... hurled all abuses on him on his blog and twitter! Unfortunately I see where he came from now. Sad part is, its going downhill instead of things inproving for guys like Tom to come back or even continue using WP. I may still wait till Win10 comes out and if things improve after that launch - but if its still bad, I will give up after 5+ years of supporting WP (brought my focus holidays 2010 if I remember correctly .. good days, high hopes!)

Fanboy or not he has a completely valid point. I was once a "screw that buy a windows phone" as I do love alot of the integration between the eco system but I had to retire my hat (and my wifes) about two months ago and bow down to the iPhone 6+ (from the Lumia 1520) and I am sorry but the iOS versions of even Microsoft's app's work very damn well on iOS and their just is flat out tons of developer support on these other platforms. I also have written app's on Windows 8 and Windows Phone 7 and 8 and wish it would have gotten more traction but it just has not and it flat out sucks. Windows 10 may be its saving grace but until then we can only wait and see. As a side note I will say the auto-correction (texting) and lack of Cortona support is a HUGE sore thumb on iOS. Siri does not do alot of stuff I used to do with my Windows Phones. So I will be happily waiting for Cortona to be available on iOS :]

About Cortana, one problem is that it's not available in many non-English countries and there's no indication that it will be in a near future either. Siri, or Google Now for that matter, may not be as good, but they're available at least.

Only thing worse than a fanboy is a delusional fanboy.

Prove what? That even with a new shiny OS, there's still an app gap the size of Kim K's ass? I love Microsoft, and 90% of the products they put out. I have 2 Windows 8.1 machines, a 8.1 tablet, and an Xbox One, but there's no way I can live without some apps such as Google Hangouts and my banking apps when I'm on the go. I wish my iPhone 6 had live tiles though, thats for sure - It's quite the boring grid of icons.

It's easy to get best of both worlds. I've got long live Lumia 920, SP2, Xbox1, and Galaxy Note 8. (best 8" tablet and access to enjoy Android apps not on windows). Looking forward to #lumia1041

I'm sure some people will downvote you but you're spot on. I love WP and have a bunch of their devices but recently moved to iPhone 6+. It is so nice in comparison to the WP app experience. Most of the MS apps work better on iOS than on WP, Office is a prime example of this, the WP app has always been a joke. I know that will change in Windows 10, but why wait for an app that isn't ready when you can use a well tested and used version of Office right now. Most of the things I loved about WP are being removed anyways. MS seems doomed to repeat the same mistake of tearing everything down and rebuilding with every major update. As a developer I can completely understand why major app developers no longer want to support WP, Windows 10 will be at least the 4th major change do the SDK, you'd have to be crazy to want to invest so much time having to adapt to Microsoft's lack of direction.

Same here, i'll be moving to Android or iOS soon. My first windows phone was the amaizing LG Optimus 7,i've been with WP ever since it was launched but enough is enough, i'm not going to invest in another WP Device, at this point its not worth it anymore.

I highly recommend the iPhone 6+ it has been super fast and now with Apple pay being supported all over it has been pretty nice so far. But by all means that Note 4 and Galaxy S6 are pretty damn sexy also.

Everything you said is true. There are some beautiful new flagships on iOS and Android right now. It' doesn't make sense to wait around for Microsoft to throw us some table scraps.

iOS lacks LIVE TILES and the simplicity of Win OS and I cannot live without either of the two. FULL STOP...

Same. I even tried an iphone 6 for a week. Hated it.

I know what you mean, I like having a quick glance at my start screen to get a quick view of my texts,emails,flipboard ect.. The only thing I keep my iPhone5 around for is 1 banking app (the others are available). As for my one plus one, the only thing that gets used for is random ricing and that's about it.

How profitable is a service limited to a platform that barely exists?

Well, now that I am in Android, don't affect me much but sad to see this Posted via the Windows Central App for Android

Lol me too. Posted via the Windows Central App for Android

The sad truth is that the windows central app on Android is much better with more functionality and it's free Posted via the Windows Central App for Android

Lol thought the same thing when I made the jump from my L1020 to S4. Everything is better over here I'm afraid. Except the camera. Long live that beast :'| Posted via the Windows Central App for Android

Actually, the Android OS is complete shit. The only things better on your Android device is the app store. Everything else is worse, from the OS to the camera.

Not to mention that shitty android keyboard.

Which Android keyboard are you referring to? The stock one that could simply be exchanged for Swiftkey or any other of the great third party keyboards?

There are Android phones with bad cameras and great ones. And let's not be to so blind as to say that the OS just plain sucks. Take off your blinders, they all provide a different and unique experience that's good in their own ways.

Surprised to see this comment because my business partner was just telling me yesterday that he thought the Android app is worse. He couldn't find a way to get notifications as articles are posted and that means he can't get the notifications on his Moto360. I've not used it personally but that's what he told me, possible we couldn't find the appropriate setting though.

Nadella has to keep the business running. And that means they have to support the more profitable platforms. They know WP is not gonna reap much harvest. People need to understand that Nadella is the CEO of Microsoft, and not of Windows Phone. WP is just a small part of their business and if its not profitable then they have to offer their services on other platforms otherwise they'll be dead as a company.

Windows phone is just a time pass hobby for them, they have nothing to loose Posted via the Windows Central App for Android

Unfortunatly you are right, MS is a Much bigger company than just WP; WP ist just a samll part of the pie and lest be honest iOS and Android have the most part of it, I'n not giving up to the plataform, but at this rate, It's gonna take years to WP to grow, I read lot of people saying; W10 is gonna change thing's up, and probably will, but every day more and more developers are leaving the plataform, ok, might be small developers or so, but the thing is they are leaving, and I'm not liking that, for the good of us all, I hope WP could become third force on OS, otherwise we'r facing a Duopoly and that's no good

Nadella has to keep the business running. And that means they have to support the more profitable platforms. Just how much does MSFT make from publishing Office, Outlook, OneNote, etc on Android and iOS? Oh, that's right, none because MSFT GIVES THEM AWAY! Microsoft missed the boat, and can't swim fast enough to grab hold of the life belt. It's slowly sinking into irrelevance. And that's a huge shame, as the company is no longer the FUDding beast it once was.

This has been said a million times but it bears repeating. 1. There is no point in developing the current crop of office-centric apps and services on Windows Phone. Windows 10 is coming out so the ONLY sensible thing to do is work on the apps on that platform to ensure a stellar if not superior experience than on competing platforms. 2. The long exclusivity of Office on Windows Phone has not managed to move the needle in MSFT's favour. People are not buying their phones JUST because of Microsoft services. And if the phone of their choice doesn't have the services provided by Microsoft, Microsoft loses these people to competing platforms and services. It's bad enough that they're not buying Microsoft's phones. To give them a chance to move away from Microsoft in enterprise and on the desktop (especially when exclusivity has not made them come to mobile) would be plain stupid. 3. Microsoft makes money on their apps on other platforms, though not directly. Office on iOS/Android is only feature complete for 365 subscribers, and looking at their earnings Office 365 is remarkably profitably and has been growing very well since it was debuted. Also companies with iOS/Android mobile business phones get integration with mobile office that encourages them to use Office on the desktop, which has been making Microsoft money for 3 decades. It's all about money people. Microsoft is not abandoning us. They just need to be sure they'll stay afloat even if Windows Phone goes no where.

This all makes complete sense. Keeping office on phones as a windows exclusive would have been a dumb move. For me there is still plenty of value in Windows on phones, for one I want to be able to purchase apps and games once and have them across my PC, Phone and Xbox where applicable. I can see why people are attracted to Android but iOS, even though it has the widest range of apps feels very stagnant in terms of changes and I don't have any interest in it. I may be the odd one out but I don't use a massive range of different apps and have all the core ones I need on my phone right now. I've asked people before why the Facebook app is so much better on Android and iOS because I genuinely want to know - as a light facebook user I cant find any performance or feature issues. At the end of the day people should just switch if they really are tired of Windows Phone, but for me it still is the most exciting OS which is changing the most (Which could be it's downfall or it's making considering it feels like the third version of the OS that's had major rewrites now)

Oh look, somebody with some common sense commenting on this article.........the camera I my Icon is too good to give up, I also love the interface, I could care less about 500px, snap chat, Delta Airlines, etc.....bring on Android App support, that's what will come of all this.......I for one, welcome it with open arms

@EBUK I don't have an idea about their earnings, but they are surely making money through these apps. But look, these apps on Android/iOS are making people use Microsoft apps. It's their strategy to engage users on other platforms and tempt them to get on Microsoft platforms. I don't know how viable that is, but having Universal apps will make some Android and iOS users think about a W10 phone. After all, there would be continuity in using the apps, their design and the device would work cohesively with other W10 devices in a manner that the Android and iOS devices can't. Look at this entire thing from a business point of view. If Microsoft doesn't offer their services on Android, which has the largest user base, they will become irrelevant in the mobile world.

I wouldn't get your hopes up. We thought much the same thing when they put Win 8 on the Xbox. Only took a year to get a barely functional DLNA player and another half year to get Miracast on it.

yes you are right (y) , MS goal is making money and if Windows phone revenu continu in this way , they will abondon it .MONEY is the first priority

Then WP should just be discontinued and the division folded, so that MS can focus on the note important and profitable parts of their business. Just let WP die!!! Posted via the Windows Phone Central App for Android

Absolutely. It's not like MS is a software company, right? Oh wait...

Nadella I'd actually doing well. You must dominate all platforms with your software .

You seem to be misunderstanding why MS is in buinsess. They are, first and foremost, a software company, not a Windows company. MS has to do everything they can to remain relevant in a climate that is moving away from them very quickly. MS also has to keep stakeholders happy and interested in sticking with them thru a very difficult transition to a mobile/cloud first company. MS knows that their own platform (WP) is marginally above dead, so developing for WP first would hurt the company more then it would have helped it. The only way MS is going to survive is by getting thier apps in front of users on the two major platforms, coax them into using thier services, and potentially converting them to thier own platform.

I think Microsoft have more important business than WP, like Azure.

That is true, but Azure is not in the consumer space - even then it's a relatively small slice of MS revenue.

"Windows Phone is marginally above dead, so developing for WP first would hurt the company more..." The problem with this statement is that MS has money to burn... It's not like they can't afford to have multiple teams developing projects at the same time... They can afford not to have to focus on any one or two things, and offer the same level of quality for Windows as they do good competing platforms, even if only to upkeep a positive perception... If you put makeup on the pig then you might just attract Kermit... Problem is not what they are doing (Windows 10, universal apps, giving OS for free, ect.)... But what they are not doing (Developing and giving away superior experiences on competing platforms, hardware bundles)... If your argument for giving away your OS and software for free is that you'll make money on the back end with MS services, then giving away a Windows Phone with an Xbox or PC should be a no brainer... Somebody will activate that free phone and become a potential customer for MS services and possible repeat customer to the Windows Phone platform... Instead of looking at Windows phone as a hole that swallows money, look at it as a lake from which to fish

"Windows Phone is marginally above dead, so developing for WP first would hurt the company more..." The problem with this statement is that MS has money to burn... It's not like they can't afford to have multiple teams developing projects at the same time... They can afford not to have to focus on any one or two things, and offer the same level of quality for Windows as they do on competing platforms, even if only to upkeep a positive perception... If you put makeup on the pig then you might just attract Kermit... Problem is not what they are doing (Windows 10, universal apps, giving OS for free, ect.)... But what they are not doing (Developing for Windows phone the same quality apps, at the same time that they giving away superior experiences on competing platforms, hardware bundles)... If your argument for giving away your OS and software for free is that you'll make money on the back end with MS services, then giving away a Windows Phone with an Xbox or PC should be a no brainer... Somebody will activate that free phone and become a potential customer for MS services and possible repeat customer to the Windows Phone platform... Instead of looking at Windows phone as a hole that swallows money, look at it as a lake from which to fish!

True that.... They should make all Microsoft apps exclusive to WP. Actually, don't give them to Android. Maybe that's better. B'cos that's what Google is doing.

MS Is not consumer oriented. They are better at enterprise market where still google or apple is struggling. Hence, can't expect much from MS on consumer products like Wp.

Come on people. Who uses this 6tag app... In fact I am hearing about it for the first time. May be they are suffering huge loses and this is a way of COST CUTTING. It had nothing to do with the popularity of Windows phones which is rising every day.

A lot of people use 6tag cause' its more reliable and has all the features

You almost made me cry, but I'm very happy with Windows Phone, even if Plan B is implemented by Microsoft in a few years if they cannot increase a marketshare of more than 5% globally at end of 2015, its now at 2.7%. Plan B means Microsoft will purchase a company like Cyanogenmod and begin a custom Android launcher without Google's Play services and Google services. Just like Amazon does with FireOS which you can use to install APK apps. WIth that said, Microsoft is spending millions on advertising Windows Phone on Mexico where I live and they appear on prime time TV shows for Lumia 535 commercials, so I think at least Microsoft is going to give Windows Phone 1 or 2 more years before switching to plan B which is OK to me.

Office for iOS/iPad was ready and Steve Ballmer would not let them release it until WIndows Touch Office was ready and out. It was Nadela who made them release it. This is Nadela's vision for Microsoft. Though i believe Ballmer was right in this instance. It sends a certain message when you bring out Office (your bread and butter) for others and take 1-2 years to even get it on your own platform.

I quote krayziehustler, this other platforms first is one of the reasons of wp not good marketshare, Nadella is removing all reasons to buy Windows and wp
In the long term is Killing ms itself since it will become like ibm is now
...who's ibm nowadays nobody still know they exist too

Ms was successful well before Windows phone ever came out, this shit platform means nothing to them Posted via the Windows Central App for Android

I would be careful about what you call shit considering you are using android.

Nah, no need to be careful. Android is ten times more functional and over a thousand times more popular than WP.

It is smart business to have their apps on ask platforms, especially if profits from IOS and Android can find further WP development. However, the apps on the other systems should never be as feature rich as they are on Windows Phone, so there will be more of an incentive for people to make the switch in the future. Hopefully the apps for Windows Phone will address this.

ios/adroid first, Windows last - Suckma Nutella

I'm currently looking for a mid range ($300-$400) phone, and Windows Phones are not even in my radar.

Mobile and the cloud! On IOS and Android that is..

solution? carry a budget Android device for all those app needs.

Why would stay in WP ecosystem where Nadella himself is not loyal to his own?

Meh I mean it wasn't a big deal even if Lumia 1020 was a big camera phone. Cool community but there are others.

I've never said this before here, but 500px was one of my favorite apps. I upload all of my photos there, and I even pay for extra storage. This absolutely sucks.

Damn... That sucks.. That's why market share is so important.

I had never used it, but that does suck. Hope their website at least has good functions for managing the pictures you have on there already.

Never knew we had this. Lol

If all companies proactively advertise "available in Windows Store" along side itunes and google play they might have some exposure. Yes, the marketshare is low but if people are not informed what do companies expect? Now I dont know if 500px were advertising. but I sure haven't seen it. Infact I have not seen find our app of Windows Store from any company in their magazine ad, billboard ad, even their own site. It's a very sad affair. I hope Microsoft will do more and hope Windows 10 universal app is the answer to this. Windows 10 is really be a make or break for Microsoft in terms of OS. It hasn't been more apparent than now.

Here in Europe, dunno why, some spot on tv show app for ios and android, while there is the app for wp too on the store
It seems again an MS fault (i believe that ms has to pay to have the app shown on tv spot, but with this new terrible ceo....)

I'm not too sure that's correct. MS shouldn't have to pay to have the for an app spot on tv, its up to the devs/owners to decide what is advertised. How much would it take to add another logo??? If you have an app on all 3 platforms and only advertise it for 2 then you don't care about the 3rd and ultimately stemming any potential revenue that could be gained. Also, I really don't thing Apple/Google pay to have their respective brands in an ad its probably the other way around if not free.

A high end device release might have kept apps like this from going away... Oh, well.

nope , a high end device is not the solution to every problem

Of course it's not, but as far as the US is concerned it could help a lot... That's why I said "might"

Maybe, maybe not. But 500 version of the same crappy phone is clearly not a solution to any problem. There is empirical evidence to back that up. 100s of junk phones is a losing strategy.

True........... We just can't leave marketing out of the equation.

Photo sharing apps and communities should be doing well on Windows Phone, the cameras are one of the best features of these devices. I don't understand why 500px would be seeing such low numbers that they would pull their app.

Have you seen the numbers on flagship WP's? The 930+Icon+1520 together hasn't passed the 920 in market share.

Ugggghhhh... That doesn't matter...
.......
Granted market share pushes everything, in the US popular devices like the 1040, and 1520, make waves.. They keep people talking. High end devices in the US are necessary. No, it's not the complete solution to everything, and nobody ever said it was.... But, the US drives apps... That's why a high end device, with good marketing, could've helped WP keep a lot of apps that we've lost recently.. Im not saying that it's the main issue, rather it's part of the equation.... Nevertheless, you're free to disagree if you like.

Won't be long before they develop Windows 10 app

They said we can revisit the windows platform in the future

thats just wishful thinking

Yeah, but it's practical.

But.... Windows 8 was supposed to be the answer to everything....

Shhh.. Don't let the others hear that. Go back to your corner and resume the squatting position.
Let MS take care of their stuff.

It's different though with Windows 10, more customizable things etc... Heck it almost does everything that Android can do.. They will be back quote me; I can see the future.. :)

I think it was assumed that Windows 8 will be having a lot of traction to the Windows platform, but it did not.

Actually, when Windows 8, and WP8, came around apps came in boat loads.... Developers had faith again, and the same will happen with W10....
.............
MS's issue is keeping the momentum going...

No they weren't. WP 7 had momentum. WP 8 invalidated the entire App Store and told the Dev's to come back when And if MS ever got their shit together. They still haven't.

What??? No... Remember 2013❓❓❓ Best year WP had ever in sales, and in app submission...
.......
That was WP8.0 we had to thank.... Well, that, and some nice devices by Nokia.. You don't think we can do it again❓

That depends on how long MS is going to pay to keep floating it and how long the stockholders will put up with it. WP8 was released in Oct, 2012. Almost 2.5 years and they show no signs of catching up to the competition in market share or OS functionality. Nor, do they show any real desire to do either.

SMH.... That's sad. What a waste.

They're just too slow and plagued with incompetent design heads. They released one major OS update to WP 8 and all they accomplished was tile grouping, some eye candy transparency, and an inadequate quick launcher. Then they proceeded to rip out apps embedded in the OS and replace them with apps that were half as capable as the ones they ripped out. About the only step forward they actually accomplished was Cortana. On the hardware side, they kept releasing high end phones and then took almost a year to make the hardware on those phones actually usable. Christ the 1520 was about to be discontinued before the sensor core hardware was ever enabled in it. The U.S. Version of the 930 took almost a year to get flipping 8.1 and then it was discontinued about a month later.

Goooood, damn... Man, that's depressing to hear.... Then, I start thinking about marketing in the US, but market what❓

Crap app anyway. Installed it for 5min a while a go

Bullshit, It was a beautiful app that I really loved. I guess the trend here now is to say that every app that leaves WP was crap anyways. It definitely wasn't true in this case.

Ok ok, maybe it wasn't crap, but I couldn't find a way to save the pics and so I uninstalled it. The UI was nice. Baffled that they've stopped it on windows and chrome. And nope, I don't follow a trend to dislike something just coz others might do so :-)

Just like you I don't care about these unknown apps haha... what does the app do?

It's not an unknown app, it's extremely popular. Just not on WP I guess, which is why it was discontinued.

i spend hours a day on that app , please dont insult it

I don't care for the apps that abandon WP. I think it is justified. Microsoft has treated Windows Phone 8 as nothing more than an alien OS themselves. The day when Microsoft will provide better support for its own mobile OS, is the day we can all mourne when apps leave the platform. Till then, it is a given, that no third party developer in their right mind should invest time on Windows Phone more than what Xbox Music team has done so far.

I can see them (and many others) dumping WP - it's just not a viable platform. What's troubling is the removal of the Windows 8.1 app and could be an indicator of the lack of interest in going forward with Windows 10 Universal apps.

Another app that will eventually return to OS after W10.

That's probably a bit......optimistic. There's no evidence that any of these apps that left are coming back.

If Windows 10 is received well and it really does offer almost seamless transition between platforms, the apps that have left will reconsider and probably come back. There's no effective play for Windows 8x. Jumping ship is expected!

Who in the world will be buying phones with W10? Unless its a Lumia 1040 why would anyone switch from an S6 or iPhone 6s? Microsoft software on Android and IOS is better than Windows. Third party apps are miles ahead on these two platforms. Unless your paying developers to make apps for you why should they be wasting time on a niche platform?

Honestly I'll never go back to any apple device, and I really am not that into Android. So I'll be buying more Windows phones until the platform goes away. IMHO it's a far superior OS.

I will stay with WP as long as I possibly can. If W10fW will allow Android apps, I'd MUCH rather keep using this great platform than Android.

I think you can do a little difference but at the end it counts. As paying for example services that support the platform. I pay Netflix, and Spotify. They had crappy apps and now they have great apps in my personal opinion, and comparing the apps to the previous versions. This is the way of being part of the bill for Windows Phone apps. Obvioulsy the other one is paying for apps in the store itself like I have done several times. That's the only way: paying and making difference, $ by $.

Hope for win 10 version or hope the company burns in hell

DasImage all the way, I honestly never used this app

10th app from American bank app abandonment

If this trend continues, we'll see android apps on windows phone.

It won't help. I'd rather run an Android app on an Android phone than on an OS it's not optimized for. Even a 1040 won't save this ship called windows phone.

Don't worry. As long as market share keeps rising in other markets where WP is available we're okay.

Microsoft might as well just skip this death flag and kill Windows Phone for good.

Wow... Ya... Just give up... That's a great solution

Hasn't really helped out Blackberry.

Store seems faster without it...

I'll miss it, although I never really used the app much.

And another one gone and another one gone, another one bites the dust.

A bit of Queen always helps :P

We right here we not going anywhere long live windows OS

I switched from Flickr to 500px mainly because they had an app for Windows Phone and Windows. Sad to see them completely abandoning the app but hopefully they'll come back with Windows 10.

And Flickr being Yahoo owned won't ever release on WP.

While it's true Yahoo/Flickr does not have a WP app, there is a pretty nice one named Flickr Central available at the Store.

How do you stop the bleeding!!??

Pics are just only 500px......

i hope all this stuff will backfire some time

Hmm, is this a sign that soon (1-2 years WP will die?)

You know nothing to make a claim to whether it will die or not. Windows Phone has had plenty of time to catch on and it hasn't. The device sales are because of economy, with a bit of quality sprinkled in. The phone does what a phone should do, with a few of the basic bells and whistles. Whether it lives on or goes down in a blaze of glory, it will never reign supreme if it continues to present itself the way its been doing for the past couple of years.

WP had plenty of time to catch up to the competition. It didn't. The economy didn't hurt anything. Apple and Samsung are proof enough of that.

Its not. Developers and apps can always return if Microsoft matches on the speed pedals. Unfortunately they can't do that now because windows 10 is not ready. U may not be able to convince developers to make apps for an OS that is not yet ready

Based on what exactly? Do you have any facts to back up your claim that Windows Phone is dead? I see just the opposite with the number of apps increasing as well as the number of users over the past couple years.

Nah, it's not dead. It's struggling, but there is hope. Figure out a way to run Android apps, and I'd recommend WP to everyone I could.

Is it in Microsoft's discretion to decide wether they would run android apps on windows phone? Can google say no?

They would have to do something like what Amazon has done I think, create their own marketplace. Since the app store is already there, that seems like it should be doable. Google Play will probably not be an option.

Wouldn't that be like google saying you can't use chrome on a windows machine?.

No please I don't want anything related to google not even the official youtube app

If, if, if... it's always if. IF Windows 10 takes of, and IF universal apps work, and IF there's a flagship, then developers will come flooding back in droves. IF never floated a sinking ship.

Windows 10 isn't Jesus, its not an imminent guarantee that it will save anything....people want the hottest apps, the most popular apps, windows doesn't have them. When a consumer cant get what they want from their own money, they're not happy. I know there are tons of people on this forum that feel they're hip, cool, revolutionists that will never leave the WP platform, but all that says to me is they're simple minded and don't care about overall quality...just because a phone is "buttery smooth" doesn't mean its going to make the bees knees shake. Just ask RIM/Blackberry.

Little old ladies just care what their dog looks like. Men just care if the dog can hunt. WP looks pretty but it can't hunt.

With the lines blurring between phones, tablets and desktops with Windows 10, maybe apps will become secondary again; especially if Spartan can handle/render websites in a unique way or maybe it's just wishful thinking...

Nothing to say.Just RIP 500xxx

I've never heard of it like ever and I'm big into photography apps

This is the end, my only friend, the end....

The Doors over Queen. You win.

Too bad, I use the app all the time. Sets up my lockscreen photo also. They should improve their mobile site if they are going to do this.

The phrase "chink in armor" is seen as derogatory, you might want to consider a different phrase Daniel.

Only by the political correctness brigade who always are looking for something to be offended by.

Exactly. Use the phrase more Daniel. #fpc

While I agree that some groups take a poor approach to bringing awareness to an issue, I don't think denying their feeling of offense is valid.

Perfectly valid. Sticks and stones, grow the FCK up.

Nope the phrase was used in the right context.. Although the word "Chink" and its derivatives can be used in a derogatory manner in this case it wasn't.
May I suggest that you use the fantastical, all singing, all dancing information super highway to find out the definition of Chink

Ah who cares. There's a bazillion photo apps in the Windows Phone store. Wth is so special about this one.

This one was a social platform that actual photographers use to show off their work.

I hate this stories. If you make one article for each app that arrives to WP this article would pass unnoticed. You, Windows central, are creating bad advertising for the platform you chose to support.

One day you will see the windows central app leaving this platform Posted via the Windows Central App for Android

You may be onto something. The app was last updated in October 2014.
That's "forever beta syndrome" of I've ever seen it.

@manishmuscat LOL, that was epic!

They do write articles about popular apps that arrive and are updated. They're just not that common.

Windows phone.. Enough said

They say that to keep the door a tiny bit open on their way out

Microsoft will probably design the best photography app which duplicates all the functionality of these 3rd party app which will render them useless. Creative Studio is already a stellar app. The only other one I use is Abode Photoshop express which is great for noise reduction. This is not news

500px is a community of professional and amateur photographers. It wasn't simply an app that hosted pictures. Microsoft can't easily recreat something like this.

I bet they will. For iOS and Android.

This is not very good for the photo loving lumia fans.

Doesn't matter... First plan- Universal apps....if failed... Plan B-- u'll be able to run android apps on wp... So take a chill pill ;)

I cant say I'm surprised. The WP app was crap anyways.

You can upload from browser. Works better than the app.

Oh well, I'll take my business elsewhere then.

Love people saying that windows 10 will save the world.

At first I believed now meh I don't care anymore. Posted via the Windows Central App for Android

I wonder if is the same people that said that Windows 8 was going to change everything and bring an onslaught of popular apps. I bet it is the users who haven't been around for all the broken dreams...7, 7.5...

Love people dismissing new versions of an OS. It works both ways. Win 10 is either the end all, be all, or its completely trash for you guys. Its not even out yet for goodness sake.

WP is going to suck their fans one day.. And then RIP

Never used it couldn't see the appeal - one drive for storage, photoshop for edit - no biggie

500px is a community for photographers, it's a social app in the same way that Instagram is. You are missing the whole point of what it is.

Let all stupid developers and their useless, buggy apps leave this our precious WP Platform as soon as they can before we start kicking them out

If the trend continues, Windows Phone will only have Rudy Hyun and 47 trillion m.facebook.com wrappers.

Such a blind fan boy..... tsk tsk tsk.... Is ashamed to have you as WP user.

This app is really shit, but I know so many who wont want to go for a windows phone if they hear it's not available.

The app was not shit. It was a great app.

The app is amzing on Android! More like WP is shit and no developer giving a damn.

Oh, hear that? The sky is falling again!

The sky fell a while ago.

Yeah, the problem is it keeps falling over and over again.

IT ALL COMES TUMBLING DOWN TUMBLING DOWN TUMBLING DOWN

The platform's gonna die in like 2-3 years if w10 isn't good enough imo

It was dying after WP8. Posted via the Windows Central App for Android

It is already dead Posted via the Windows Central App for Android

Nope, its thriving. Especially in europe. We get about 15 big name apps each day.

That's what they said for WP7, but then we saw light....W8, later getting much better as W8.1
.....
Still have high hopes for W10. By the way 500px now supports direct upload from your phone on WP internet browser.

When the best product for Microsoft services is an iPhone you should expect something like this >:|

So will WindowsCentral be done with Windows Phone news soon and carry on with other Microsoft product line. Microsoft will wrap up their mobile OS and hardware business pretty soon. Worst experience I have ever had with Windows Phone. I have developed 2 apps for this worthless platform. I can feel the pain of developing and supporting this pile of shit. And also may be Mobile Nation will be eventually done with WindowsCentral too...:P

Lol.... Posted via the Windows Central App for Android

Name your apps and I will tell you if this platform is a pile of shit or you are. :D Go ahead. Name them. :D :P

There are no proper APIs available on this platform even for basic tasks. Ask other developers and you'll get the same answer mother f*ck*r

Rudy Hyun doesn't seem to have any problems surpassing the functionality of official apps on other platforms. You dare state what you have been missing?

Of course. He puts lot of effort and there he is producing apps that surpasses official apps' quality and standards. He develops for windows platform alone unlike other developers like me. I have once chose to develop a universal app. Guess what? There is no API to copy text on windows phone while it exists in windows phone 8.1 silverlight.
When there is no API for such a basic task, why would I want to develop an app for windows phone while my app very much depends on it? This is one of many examples I can give.

So you want to put in as little effort as possible and make tons of money doing so? Good luck...

You mean from the clipboard? There is. if you meant to the clipboard then there's that too. You can also receive info using share target from other software.

Rudy Hyun apps is NOTHING when compared to apps developed on Android and iOS. We thought that his apps are wonderful because there are no other better choices on WP where no other devs giving a hoot about it. Stop living in the dream.

You want names? I already trashed them from store. I earn $15,000/month on android and around $18,000 on iOS. Guess what I earned on Windows Shit Phone platform? $800 in 2014. Quite an acheivment right?

Duh :P Name them you sick son of a b*tch. I have an android. I'll check them out.
15,000 on android my ass. :D

Why didn't you take your time to make them good enough then? Plenty of developers who earn alot more than $800 a year on WP.

@Giddora I alreay mention the cause. No proper APIs. Very tight and closed system it is.

Too much of talking. I'm still waiting for the names of the apps on playstore.

I would agree that making devs learn Silverlight for WP7, then a new bunch of APIs for 8, then the hybrid Silverlight/Win 8 API for WP8, then the Winrt API for 8.1 which will likely change again for Wp10... All this is extremely inefficient and annoying. Even basic things like setting storage or the file Api is different. That is a recipe to lose devs, not enroll them.

Nadella is doing his happy dance.

If you don't like the windows ecosystem then why in first place you use Windows on PC too instead go for chrome books or Mac. It will take time to rise. Initially when Android came users didn't liked it too. But gradually Symbian lost the market against android. We have to support our OS soon things will change with Windows 10

I'm right there with you on it.

This is whole other story. Symbian lost market share because it was too old to support mordern hardware. iOS and Android started as a smartphone OS. They were meant to be modern OS right from the inception. Whereas Windows Phone didn't even have features available in a decade old OS like symbian. WP is a flop and will never ever catch up.

Join me in Android bro... I've never been happier with my z3 Posted via the Windows Central App for Android

Of course I'll. I'll just throw my fucking Lumia 925 into trash. It won't even last for a couple of hours and heats enough so that I can iron my clothes with it. May be that is the only benefit I ever had with a windows phone. I started developing for Android and iOS and I really feel good now.

So why are you still here?

According to his profile he's only "been here" (name existed) for an hour and a half...

@iSingBass Coz I felt the itch to show my frustration on this platform and so I got my account register a couple of hours ago.

Or you're a f**king liar. I think that's far more probable.

I still have a couple of lumias with me and hence here I am.

Lol... Most of my friends say you are probably in the honeymoon period. :P

I agree to a certain extent what you mean. But IOS never started out as a smartphone OS. It couldn't forward messages and couldnt even do copy and paste. That's the most basic of functions. Meanwhile Symbian could do DLNA bi-directional, support audio equaliser over Bluetooth, had the best camera in the market. So I don't know what the term smartphone really means.

Noooooooo...
I had just started getting back into photography.
/Sholokov

And... who was 500px? If you can use a web browser, I have one on my phone.

Right, lets just remove all the apps and switch to using the browser. Good plan.... /s

I'd prefer that. None of this constant and stupid updating of apps,, taking up space on the phone, losing data when resetting the phone etc. Apps are for the most part (except games, file-system functions and navigation) a terrible solution to a virtually non-existent problem.

Look at Universal Web Apps in Windows 10 - a web based app that can access the local drive. They have not gone away.

Actually, their WP app is better than their iPhone and Android. What they did with the live tiles allows them to be more in your face than on other platforms. But my guess is that they are growing and are experiencing growing pains, but once they get their costs under control, they will be back.

Nadella prefers iOS to Windows.

I'm really hoping that Windows 10 will take MS to the top once more.

Obviously Microsoft is spending lot's of its resources in developing on other platform abandoning its own platform. I'm sure Windows for desktop will live long while Windows for phones will be dead forever. It is not the fault of lacking of apps. It is the fault of Microsoft alone. They learn't their lesson long back and that is why they are going to abandon the WP platform once and for all this time.

They arent abandoning WP. Win 10 is the next step in their goal to bring development and consumer facing services under one umbrella. For WP, that means improved api and a bigger potential user base to attract for developers. It means one app store for consumers and developers to build for instead of 3 as it is now. I'm not sure why you want to ignore the changes coming, or why your so angry, but I think MS is working to improve the situation, not kill it.

I can already build a single universal app for Windows and WP. W10 brings nothing new to the table to change the exodus.

Windows 11 with intergalactic apps will fix everything! Posted via the Windows Central App for WINDOWS PHONE!

Wp readers are so whiny. Just fuxk em for not supporting WP and move on...

Jeez what a lot of doom I use a lot of photo apps and never heard or felt compelled to install this app.
If they develop the app for windows 10 it should be available back on wp, remember it said chrome was not being supported either peeps.
So most likely it will be back for me to ignore.

Back for you to ignore huh? Why is it that an extremely popular photo app that is doing awesome on iOS and Android is being ignored on Windows Phone? What does that say about our platform? Our phones have the best cameras available on mobile devices, but the WP community isn't interested in the same type of apps that Android and iPhone owners use. I don't want apps like this getting pulled, but after reading the shitty comments in this article, I now understand why it's happening. This platform is fucked.

The fact of the matter is that most of us don't use the damn 50000px... Personally I didn't known it existed... Lemmi go back to the article and find out what it does

Nadella needs to go. This guy has done nothing...

I been using WP since day 1...Seriously, if the apps don't improve with window 10....I'm out.

You would think the Windows 8 app would remain given how many people are using W8. But then again, if you have a W8 tablet or machine why use the app, just go right to the website.....

Because the app had a beautiful layout, and it was a pleasure to use. A web browser can't send me push notifications to let me know if someone commented on my photos. This was a social app, and it was miles better than using it in a browser.

The only meaningful app losses have been the big banks, but they will probably return with Windows 10.

Is their business going so bad they can t effort a wp app ? I m sad for them, their website is nice.

Daniel can you please not write articles in a way to encourage these "The sky is falling comments'
Thanks

So sugar coat this train wreck?

For a site that is so aggressively pro Microsoft, it's refreshing to have a bit of reality.

So I'm guessing the promise of Hamburgers wasnt enough to make them stay.....

This is unfortunate. I have 500px on all of my phones, but because of the live tile feature I only use it on my Windows Phone. Of course I'm not their choice customer since I am only a viewer of pics, but I do know that once you're out of sight, you are out of mind...and on my iPhone and Nexus, they are out of sight. But once WP becomes relevant to the US market, they will be back and I will use them again. It was fun while it lasted.

ESPN f1 was also removed from store...

Look, im just getting sick and tired of the negativity. These companies are BACKWARDS thinking muppets, they cannot see the woods for the trees. Alas they dont have people with the understanding of where Windows 10 is taking us, these companies will ALL come back with thier tail between thier legs as W10 is adopted by enterprise (and in turn WP) and I for one am not going to forget how they easily abandoned thier users due to thier own short sightedness and greed for profit. When they do come back they wont get a single coin from me. Bring on W10 and watch these people worm thier way back onto the platform.

Another day another disappointment. I'll stop using 500px now.

Lot of these apps are US based and that is where it will be tough even with W10 due to so much control by cell phone service providers. Only way I see it is if MS dumps the Tiles interface and introduces something similar to the other two OS. Majority of people don't like the Tile interface and that is the first thing visible when a potential customer picks up a phone.

Craziest idea I've seen. The Tile UI is great. Nobody really likes the other OSs except their apps and APIs anyway.

You completely have it flipped around. Everyone that sees my phone tales about the OS/UI and the tiles and is turned off by the lack of apps.

Someone should tell the creators of hamburger OS.....

The hamburger guys in windows 10 have been sent by google to spoil our beautiful OS

Don't use it, don't care.
Besides there are a lot of alternatives I think...

I don't have any expectations from Windows 10 for phones. They haven't even considered adding background download support, seriously?! No news on manual network mode selection feature request unnoticed by Microsoft in the uservoice since years! It took them 3 years to bring an ugly file manager. It is not just the app gap, the platform is merely playing catchup with features which were present in other platforms a long time ago.

How is this in relation to the article?

Not that really hurt, as google also listed

Not so much a chink this time unless they get snooty about their API and third party developers. Besides, a loss to google is Champaign time for me.

Penari de android. Ca de obicei...

You win some you lose some. If a website has more features then an app, what is the need for the app? So my picture go to one drive then my computer... I'll just use the website if I need it. What is this 500?

The fucking website DOES NOT have more features than the app for fucks sake.

The platform is solid and will endure. The core apps are there. Microsoft has very deep pockets so if they remain committed the future is bright. The course Microsoft has adopted will work and it wont take years and years either. We are in the Renaissance for Windows.

This is the greatest comment... Ever. Long live the renaissance!!

Long live the renaissance!

Nadella is a fool and MS needs to get rid of him. Apple picked up and left the USA and no word about that in any of MS' commercials. That is moronic and no word about how easily WP interfaces with Office files and contacts. Gates better step un and get rid of this guy and his team. If they make phones with replaceable batteries they can trump Apple and Samsung. Bad management and the guy is a stupid misogynist.

Sad Platforms come and go. I might be checking out Firefox OS and Ubuntu. Dislike Android and I don't want be like every one else with the same iPhone. I want to carry a phone few are carrying as I do with my primary driving machine which is a Saab. That's why I'm sticking with Wp for now.

Whatever, I say good riddance to all who leave to hang with the "cool kids" and laugh when (insert paranoid delusional conspiracy)! Surprise twist, the PDC will happen here...am I in a cult?! @_@

I want an iPhone with live tiles!

Do guys still use icons(ios&android) that's so ancient !!
Don't worry with the rate at which Microsoft is supporting other platforms it might release windows 10 for iPhones haha

Agreed! A 1520 with both updated and access to all new apps is my dream phone.. OR Apple could just give me live tiles and not icons and all would be well.

Sadly Apple can only give you widgets! No phone can substitute my 1520 and it's gonna be even more difficult when windows 10 build stabilises

If Apples UI/UX went all Metro/Modern with tiles I'd buy 6 6+'s and that ridiculous watch! W10 for phones needs to be discussed heavily @ build & a flagship AT LEAST hinted at. #facts

I didnt know 500 pix had a windows phone app, sorry you have to go, I'm gonna hang around though. I'm still waiting for my 6.5 or 7 inch surface phone with Intel processor running full windows .
Posted via the windows central app for windows phone

I only need about 100 apps on my phone! the other 400,000 apps in the store is a bonus

i'm sorry for poor 500 pixel.... you will miss Windows 10 1.5 Bil User....

A lot is riding on W10 that's for sure.

With all these companies actively pulling their already completed WP and Win8 apps instead of just letting them limp on until Windows 10 gets here it doesn't bode well as an idicator that Windows10 will convince any of these companies to reverse course and come back to the platform.

When the same OS and store across all PC, tablets, phone, Xbox and IoT devices will be available with Windows 10, everything will be different again

Making WP the land of a million almost identical devices with slightly different numbers and marketing it as the poor person's phone is a loser strategy that is losing.

I am a bleeding Windows Phone fan...unfortunately the Windows stigma of viruses and blue screens of death is still all I hear of most people I talk to. So much ignorance still exists. I'm hoping Win 10 and mysterious new flagship will bring everything back. Please!

Windows phones (LUMIAS) are incredibly crafted pieces of technology...Windows Phone operates smoothly and just works....it doesn't Awww and more importantly, the devices can't live up to their full potential in a device market that shares it success with the apps it can run and impress the buyer. Kudos to Microsoft for their die hard performance, but RIM/Blackberry thought android apps would save them and their device popularity hit a WAY larger popularity spike than Windows Phones have ever come close to....im not saying it will or wont, but I wont be surprised when I hear about MS throwing in the towel and getting back to what they're good at, or were good at, PC operating systems.

I honestly wouldn't be surprised if Microsoft discontinued WP in North America and only sold it in Europe/emerging markets.

That app wasn't great anyway

I love MS but I can't quite see the plan for WP. I will continue to support the movement but as of right now WP platform is not cutting it. That's why I went back to lagroid as my daily driver. Still waiting on WP10 and new flagship phone Posted via Windows Phone Central App

So how do we solve this little market share problem? I'm thinking all of us here should buy two cheap lumias and give it to our relatives esp the teens since they're the ones who constantly take pictures and post on various social sites. They're the ones who plays more games, who downloads whatever it is that's available in the store. I'll be buying two. Who's joining me?!

I have a 1520 and recently an iPhone 6+. Using both I still love my 1520 more than the iPhone, however, I also like the simplicity of ios and unfortunately there are several apps which I need to use that are only available on ios. WP has also good apps, but there are a lot more on ios, and honestly, nowadays, everything is directed to the use of an app...

Has anyone stopped to think that maybe things aren't going that great over at 500px. According to the play store on my phone(Note 4) it only has a million downloads. That is a lot but it pales in comparison to other photo sharing apps. And yes I have a Note 4 but that's only because T-Mobile has limited selection of Windows Phones. Once they get something good(hopefully) I'll be running back because holy crap does Android suck. No amount apps can make it better. The contacts app crashes all the time, seriously, the contacts app. I also have to kill the Exchange service just to get my work email syncing again. So sure Android can have all the apps it wants but it doesn't help my frustration when apps keep crashing or running in the background sucking battery life.

500PX - Google Play Store: Install base between 1 mil - 5 mil. Let's say it's 5 mil. 5 mil installs, not users, on Android? This is a flop app on all platforms, not only on WP. They are trying desperately to gain some attention by bashing on Windows Phone. Nobody care less, be it Windows Phone, Android or IOS!

The app is extremely popular, if you want to pretend it's not, be my guest. You're fucking wrong though.

My wife and I had windows Samsung and windows 920, she split last week for an S5. Windows left us hanging for 2 1/2 years and now they are worse than ever. Going to S5, if they turn the world upside down with windows 10 I'll look at it tired of waiting.

How do I deleted my 500px account? I wont be supporting them anymore.

At this point all that LUMIA stands for is "Let's Use My iPhone for Apps".

They could have used the phrase:"we're sorry that we have to . . . ".

I think a super cool flagship phone will give a boost to the WP ecosystem , this must be done every year , with different innovations , making a splash now and then , and bring someone to lead the windows phone like they did with Microsoft ( Phil )

+2, Thinking seriously about leaving WP. Been a loyal user since version 6.1 (Sony Xperia X1). Right now using Lumia Icon, but I'm feeling Microsoft has stopped concentrating their effort to make this the best platform. Instead they are making Cortana for iPhone and Droid, which has better apps and yes, live tiles for Droid. I love Microsoft, but they seem to love other platforms more than their own. And don't get me started on the, "NO HIGH END PHONE" in almost 2 years!

I would disagree that MS has stopped working to make WP great. Just look at Win 10 and MS' demos. Plus, MS already announced a new first party flagship phone. I sware people just dont care to really research this stuff. Its popular to just say MS sucks, Win 10 sucks, and there is nothing to look forward to.

A couple points I would touch on here: 1. Once again, the author decides to make a point to say how this another blow to WP. However, where is the equal and opposite reaction in articles regarding apps that are added or updated after being dormant a while. There seems to be greater value placed on negative stories vs positive, even if the raw news is fairly neutral. 2. For one of the few remaining 'fan' sites for MS, it sure seems like most of the active posters are not even using WP or have declared it a sinking ship and left. I'm not sure what that says about the condition of a fan base, but it seems like there are few people here that really care about MS platforms, especially WP. Heck even many of the editors seem down on it. I'm not sure what motivates people to stick around a fan site for something they don't want to use. 3. People like to say that MS changes direction too much, which hurts developers and end users, but what gets me is that MS hasn't introduced changes to WP over the years that is anymore dramatic than iOS and Android changes. How is Win 10 going to hurt developers or end users compared to WP 8.1? WP 8.1 is an evolution of 8 and 10 is an evolution of 8.1. WP has improved in a lot of ways from the WP 7 days, and yet that doesnt seem to register. Its one thing to voice issues and give feedback, but it seems to be a broken record of the same responses from the same people in any story like this, disregarding any stories that might paint a different picture.

Hmmmm either MS have a very good plan for the long run or they think they have one, I which case it would mean they don't have a plan. I'll stick with Windows for phones until it is discontinued....or until MS sells us big time.

Same here. Sticking with them to the end. No crap droid or ipoop for me. Been there and I didn't like them. Fortunately I have all the software I need on my WP.

Not sticking with them anymore. If Here maps is gone, WP will be taking another blow - a much worse blow than just all these missing apps. I'm just a consumers. I will use whichever platform that suits me the most. Who cares if they are called crap driod or ipoop. At least, I will be enjoying much more apps selections with constant updates than this windoze phony...

'.....whichever platform suits me the most.' I didn't choose WP over iOS and android because they sucked....i just liked WP7.

Ive just fully made the switch over from iOS, but at this rate im going back by xmas. Windows 10 wont save them either, it wont be one app across multiple platforms - it will be the same as now only difference is the SKD gives you one massive project and a seperate datalayer, but in that project you still need to support Tablet, Phone and Pc. If anything you might actually find that some people dont go forward with Windows if there forced to create apps for each form factor - Whatsapp for what ever reason have a no tablet policy. Really fed up with reading every week how apps like these are disspearing, yeah sure 3rd party apps are good / great but thats not what gets the average joes to a platform. Lets face it though, as we all know, even if an app is supporting WP they do so with the lowest priority, and you can understand why. Why MS do this as well though is a real kick in the nuts. Who thinks this will change with Win10?

reality is mate universal app or windows 10 is not going to change anything , unless microsoft develops the API which develeopers being seeking from day one. users always had good expereince on WP. nice lay out n all. Why didnt the app platform didint pick up cause microsoft OS had limitations on every version of WP. so what has happened instead the developers had to work around and create extra coding or workarounds, ,which hasnt really fixed the fundamental issues inside app experience. Now they like , yes microsoft tools are the best tools to write an app however i have no flexibility to write design the app we can ( Limited API's ).

Guess no one was using their app.. hence the company decission not to support it. I be very intrested to see , how many WP users actually use all the apps. They may have it installed first thing it comes out but not open that app every day or weekly. As per usual comments of users - 1. App was no good anyway . 2. No need to use the app if i can use web 3. X app was better.

There are, certainly, enough WP users, out there, to support any app, if worthwhile. So, I have to assume that these apps are being pulled because nobody, on WP, wants them.

I heard of those guys a couple of years ago and assumed they just weren't around anymore. I figured Instagram sucked in all the "low res pics are awesome" people, anyway. :P Interested to see how Universal Apps change or don't change things.
Windows Central Newsletter
Get the best of Windows Central in in your inbox, every day!
Thank you for signing up to Windows Central. You will receive a verification email shortly.
There was a problem. Please refresh the page and try again.