Amazon India ends return policy for mobile phones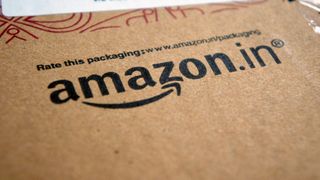 Amazon India has notified buyers that they won't be able to return mobile phones bought from the online retailer. The new policy is only applicable to mobile phones that are fulfilled by Amazon. Buyers will be eligible for getting the device replaced only if the product is defective or was damaged during transit, and not by citing the No longer needed option. The replacement is available for a duration of 10-days from delivery of the product.
From Amazon:
Most industry insiders acknowledge that buyers were abusing the return policy, which was becoming a problem both for Amazon India and its seller community. Many users would buy the latest device, use it for a few days, and return it even when the device had no problem. Amazon India had to bear the additional cost for shipping the devices while sellers were left to fend for the returned stock.
Unlike the US, none of the online retailers in India have ever implemented a restocking fee, where the buyer is charged a certain percentage of the price of the returned item depending on the condition and reason for return. Online retail stores usually offer in-store credit rather than cash for returns to deter those who intend to game the system.
Source: Amazon India (opens in new tab)
Good move by Amazon to deal with nonsense people

This only for mobile phones..so no problem.. Another online sites are providing this features..
Commitment each other..like Indians..not only nonsense..

Us desi abuse everything.

Wondering its due to recently announced W10M phones ;P

You are the first one LOL..!

!LOL...eno tsrif eht era ouY

Its a good business move. Consumers are dicks sometimes.

Though it's troublesome too sometimes. I bought a phone from Flipkart and it was defective. They "checked it through a software" and found "no issues". I had to go to a service center to get a letter from them that my device is infact defective. Posted via the Windows Central App for Android

Same thing happened to my friend's nexus 6p

Thankfully, in the UK we have the distance selling act. Gives you 14 days to return something without question. And yes, there are dicks out there, but it can't be that many or the UK law wouldn't have been placed on the statute books

Actually, all EU countries have similar acts, as it's based on EU law.

The returns law has been changed and is now 30 days, not 14.

That's some jump! Was 7 days, then 14, now 30? When did this come into force? I note the original act the retailer need to cover return costs, but now they don't have to do long as they make it clear beforehand.

Not on an European level it hasn't.
14 days is still the general European rule for resolution of contracts by the consumer. If some country wants to extend that to 30 days, that's fine. But that's not the rule.
And I know of no country who has done so... So maybe you want to detail which country is that?

In Poland we now have 30 days to return stuff that was purchased online. And that escalated quickly, as we had next to none consumer rights like 10 years ago.

A client of mine has a small online business that they are trying to get enrolled in the Google Certified shops program and as part of the process they received the following email. I haven't checked the law but i would doubt that Google would be misinforming companies.

Your current returns policy states that a customer has 14 days to return unwanted items. With the implementation of the EU Consumer rights directive, consumers in the UK now have 30 days to exercise their right of withdrawal from a distance contract or off premises contract (including internet sales) without the need to justify and at no cost (except supplementary costs). What can you do? Consider amending your returns policy so that it reflects the current legal requirement of accepting returns up to a minimum of 30 days. Thank you for your help on this matter and I would appreciate your feedback regarding this issue.

Just been doing a quick check into the UK law and can find no reference to the 14 day law being changed. Maybe its Google that need to check what information they are giving to companies...

http://www.legislation.gov.uk/ukpga/2015/15/part/1/chapter/2/enacted Section 22 Seem that it is 30 days after all.

But the British law doesn't refer to the exact European Law (neither does the Google email). Which is what I was looking for (well, not really looking). If this is indeed on an European level, there must be a law. Otherwise it's the 14 days and then some countries decided to extend the number of days.

Best would be to have no question return for a week and then charge % money if they want to return it later for no reason. Posted via the Windows Central App for Android

Good going amazon...a needed change to tackle people who are messing around with the system...Find it typical that us Indians abused such a useful feature...

Nope US Indians purchase from Amazon.com not from Amazon.in

Typical Indian. Instead of standing up for your rights you attack your own country. No wonder India has been getting shafted by everyone the last 1000 years. Amazon should EXPECT a large number of returns, especially for expensive products purchased online with no option to view it in a store. Without this flexible returns policy, expect a lot more people claiming defects. This is actually worse for Amazon because they don't actually check defective items (and it is cheaper for them to replace it than to check it, unless the item is very expensive). Usually they just throw the defective item away. Amazon should accept that this will just be a cost in their business model, and either ask people to pay for the return postage or charge a restocking fee. But that would disrupt their "No hassle returns" mantra.

@vt12. Best not make it into a political debate lol. In regards to not being able to view it in a store, doesn't that put other e-chains in trouble too? :P. Then again I guess some need to do better research when buying products online as well as going to other retail outlets to check out the product they intend to buy online.

Yeah.. no. I'll rather call bullshit on something instead of embracing it like a crown just because it's coming from my own people. You make me sick. Posted via the Windows Central App for Android

@vt12: Rights? This is amazon- a company providing an option , not rights written in our constitution.
2nd, if my fellow countrymen got it wrong, I will criticise them. And if they get it right, I will praise them and side with them too. Now that's a democracy, not the bullshit you're spewing about siding with your country no matter what. So keep your lecture to yourself. Now about the phone, go see it in a store. OEMs can't resell phones for the same price after the seal is broken. Can't have them face losses for such convenience especially when its being abused. It's a phone. You either decide to stick with the model cause you like it and get a replacement if defective. Or you go to a store if its too much of a 'risk' for your money. No one really buys a phone and cancels on it cause he/she 'doesn't need it anymore' after a few days.

Lol. It's a really common sense right. In days past, if I bought a sword from a blacksmith and didn't want it, I could go and return it to him provided I hadn't damaged it or rendered it unsellable. Provided I didn't do this too much, the blacksmith would have not had a problem, as he gains more from having a reputation as a forgiving salesman than as a harsh one. Nowadays the power of the seller is much greater than that of the buyer, hence the need for reasonable consumer rights. This is (was) Amazon's policy and it means that people trust them with returns. As for countrymen getting it wrong - the problem with guys like in this comment thread is that Indians are always wrong. In any other country, if Amazon adopted such a policy, they would suffer a sharp drop in mobile phone sales. There are plenty of abusers in other countries too. Google banned from Amazon to see it. The correct solution is to ban individual abusers - NOT to refuse returns entirely. As you guys are so interested in aping the West, you should know that in the EU there is a mandatory 14 day returns policy for any reason - and some countries have it up to 30 days. Going to a store to buy an item defeats the whole purpose of an online purchase. If I wanted to do that, why not just buy it in the store? Now, with a policy like this, people will do exactly that. They will pay more to buy it in stores that offer hassle free returns, in case they have to return it, and Amazon and the consumer will both lose out.

I disagree. The blacksmith here is someone you're meeting in person and explaining why you don't like it. He will note how loyal you are, your character and many other factors before agreeing to a return. Also his market is very small. Easy to keep track of his regular customers. Now if we are talking about a blacksmith on ecommerce, then we can compare with amazon! Can't keep track of customers- too many and too easy for them to just use a new account if their old one is blocked. Cant ask directed questions before accepting return. So really, the decision taken is one of common sense actually.
as to why customers would come to ecommerce. Prices are still way cheaper than in retail. So this move only makes sure customers are very sure of owning the mobile. This will ensure that they double check before making an investment.
The only way amazon would back the no longer needed option is by getting the customer to pay a small penalty if the mobile is returned.

Have you ever used Amazon? They have a complete history of everything you've purchased with them. They know what sites you visit, what you want to buy (your wishlist), they even know where you live. This is a lot more intimate than a historical blacksmith. I don't think you've thought through your point well at all so I'll stop wasting my time.

Are you telling me there isn't a way to simply create a new account using a new email ID if you're blacklisted...? Your blacksmith knows your face...how is amazon supposed to know you're using a new account? As a new user the same person can do it a few times over...so there goes the history of abusing ...changing the address to a friend's or better, just giving a pick up from store option screws up their ways to pinpoint the abuser...
And most of all they are not NSA. Easier to get customers to think a little more before buying than spend millions on tracking a new range of abusers.
So yeah, stop wasting your time arguing for a lost cause and think it through.

A Really Nice Move....I have heared that due to this prob most seller stopped shipping to UP n Bihar District.

UP, Bihar wale chu***e hi rahenge -_- Posted via the Windows Central App for Android

Lol unko chutiye ka censorship bhi aata hai. Chutiya

Tum kaha se ho dost... Konsa state he jaha chutiye nahi h...

UP and BIHAR district, lol, I thought they are states

About time. A year ago I sold a iphone and the buyer uses the phone for 3 months and then ask for a refund. Open a claim and since amazon has a-z policy which is dumb. Amazon wanted me to refund his money and I was ok I will but I want the phone back. And said no. Phone won't be return buyer does not have to return phone. I was wtf...so in the end I did not paid amazon or but amazon paid that person. I know therm was like new and all the sudden after 3 months was not working no more.....shame on all those who abuse amazon return policy.

This seems obviously wrong. In the UK if I want a refund I must return the phone. The only items this is not the case for is food items.

It's not a good policy, especially, for the buyers. This is gonna hit Amazon also. Wait & watch.

I understand where this is coming from but I would reiterate I did return a product back that was having genuine Software Problems and maybe a manufacturing defect. The policy was indeed a breeze and I would doubt the replacement will be as consumer friendly. Well, this is surely a good business move but might turn a potential deal breaker. #LoveAmazon

@Kushal Kamra, why shouldn't the replacement be a breeze? They send you a replacement and you send back your faulty unit, use the same box that you got your replacement so all you need to is print the returns label and send it back. Otherwise if you don't send your faulty unit back, you will be charged for the replacement. That's standard practise.

"Unlike the US, none of the online retailers in India have ever implemented a restocking fee" Sure, because you actually checked every Indian retailer before spouting off that nonsense. There are multiple Indian online retailers who charge a restocking fee, here's just one example https://www.reddit.com/r/india/comments/3tf437/ysk_that_infibeamcom_char... I don't know what causes Indian writers to say things like "Unlike the US" all the time, other than jealousy of the United States.

They're self hating little girls with no pride or self respect. Anything foren is good and anything Indian is bad for these people.

Everybody is still in debt because of '0'! Lol. But people should know that THERE IS NO PLACE FOR GARBAGE IN INDIA (where garbage are called weak brains.) so many only brilliants come out otherwise super rich's. And in many countries we have better jobs than their owns (eg Satya Nadella) not because they gave us because they need us!!

You really think any country is jealous of the United States? The country where the police officers shoot minority people and then sues the victims family for emotional trauma? And let's not forget US is the country that made up a story about weapons of mass destruction to steal a country's resources. Yeah, the entire world is jealous of the United States. We also wish we could get away with the stupid things Americans do.

Same happens here in Italy at every apple Store hahahahahahaha
Must be iD###t to buy a frociophone....

What a pathetic homophobic....

So they are not a better option against flipkart anymore. Great thing that people can finally avoid Amazon because it no longer has customer friendly policies!! My first Amazon experience was terrible as they gave me a defected Treasure tag and they don't have a good and strict policies against their sellers. The write anything and say sorry offer the have cornered you with that ****.

Do laws there prevent them from instituting a return policy?

What if an item doesn't live up to expectations. Like if the item just generally sucks, but has no physical defects. Should consumers just be stuck with a device that is not as good as advertised?

Every Indian talks about their rights all the time. But the majority of Indian consumers do not understand their social responsibility or may be other responsibilities due to the lack of proper education. And this is just one consequence of it. Also, mostly youngsters are doing online shopping and they cant be more stupid than they are by even refusing to accept the COD items or even returning read books which has a 30 day return period. Eventually the companies stop these facilities and genuine customers has to suffer.

Well, we are used to abusing anything and everything that we can so no surprises there. Although Amazon itself is advertising its 'no questions asked' return policy in its adds these days. This really is a catch-22 situation for e-tailers in India. They want to grow the business and capture as many users as possible. The price difference between offline stores and online is not great. Deals are avaiable on both from time to time. So e-tailers have to hink of ways to lure customers with such offers. But unfortunately not all may work for them P.S. Has anyone heard of way to ship your furniture for free (and actually get some points instead) using sites like OLX/Quickr in India? That is another innovative way to fool the online stores. Just post an add for your furniture on these sites. put whatever price for it as you wish. Log in with another account as a seller and register with your new address. Buy the same item at the said price i.e. you pay yourself from one hand to the other. Quickr will pick up the furniture from your old address and deliver to your new adress for free. what is even better is that you will get some points for the same!
Windows Central Newsletter
Get the best of Windows Central in in your inbox, every day!
Thank you for signing up to Windows Central. You will receive a verification email shortly.
There was a problem. Please refresh the page and try again.