Ask Ziggy speaks to investors, walks away with a cool $5m to expand its service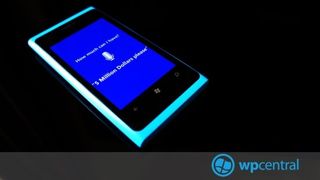 The speech recognition service, offering similar capabilities to Apples Siri is set to get a sweet little cash injection. The company has just walked away from talks to inject $5 million US into expanding its service to include more accents and languages.
The company is working closely with Nuance Communications to deliver mobile apps for Android and Apple devices and even bring the service to normal cell phones too. They aim to bring the service to tablets and computing headsets also.
Ask Ziggy also announced that they intend to release its SDK shortly. Sounds like good news for the company. It is clear that investors see the market value of these speech recognition systems. As Windows Phones users, we have had Ask Ziggy for some time and overall folks seem happy with the service.
We recently wrote about the lack of TellMe technology going into Windows 8, perhaps allowing services like Ask Ziggy to fill that gap could provide a better experience to users. Windows Phone 8 is to see quite a jump in its conversational abilities, although we have yet to see if it handles those Siri-like queries. We're excited at the prospect of better speech recognition software, the applications for naturally talking to our devices are huge. There are still hurdles to overcome before we're having that frantic conversation with HAL to open the pod bay doors. Ask Ziggy is convinced I'm either called Robot or Roberts or even the rather creepy Popit. Most of this is down to accent, being an East Londoner means I do have one, even if relatively mild.
Do many of you regularly use Ask Ziggy? If so, we would like to know how you have found the service. Do you think this latest cash boost will help enable some interesting new advances? Let us know in the comments bellow.
Click Here to grab Ask Ziggy
Source : MoneyLife
Get the Windows Central Newsletter
All the latest news, reviews, and guides for Windows and Xbox diehards.