AT&T adds international LTE roaming in Spain, France, Japan, Australia, Singapore, and 8 other countries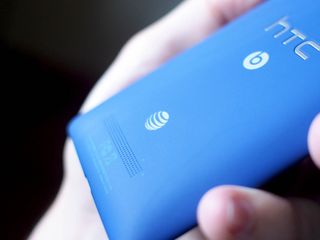 Late last year saw AT&T adding international LTE roaming in Canada and the UK, and today they're adding 13 more nations to the list. If the added services are treated in the same way as AT&T's deals with EE in the UK and Rogers in Canada, the rates charged for the "Data Global" add-ons won't change with the addition of LTE services, though AT&T did not say if that would be the case in their press release. AT&T put a full list of the countries where you'll be able to get LTE speeds while roaming starting today:
It's worth noting that there are still hurdles to getting LTE roaming working. AT&T and the LTE carriers in Canada use different LTE bands, so it may be hit or miss whether or not your specific phone will be able to roam onto LTE while abroad. Thankfully, modern smartphones are consolidating more and more LTE bands into single devices (manufacturing is just easier that way), so your chances are much higher if you have a fairly new phone.
AT&T Launches LTE Roaming in More Countries; Remains Only U.S. Carrier to Offer International Data Roaming on LTE
DALLAS, Feb. 24, 2014 /PRNewswire/ -- At Mobile World Congress 2014 in Barcelona, AT&T* announced today that it has launched 4G LTE data roaming in 13 more countries, remaining the only U.S. carrier to offer 4G LTE data speeds abroad and expanding the international LTE footprint available to its wireless customers to 15 countries—with more on the way.**
In December, AT&T became the first U.S. carrier to offer LTE data roaming when it launched service in Canada. This milestone was quickly followed by AT&T's launch of LTE data roaming in the UK a few days later. Today, AT&T has expanded its international LTE footprint to now include Spain, France, Japan, South Korea, Australia, Hong Kong, Switzerland, Malaysia, Russia, Singapore, Guam, Hong Kong and Antigua & Barbuda.
AT&T is committed to providing its customers a wider global footprint to enjoy LTE data speeds. In fact, AT&T currently has agreements to allow for LTE roaming in over 200 countries.
AT&T was recently named the "Best Global Phone/Data Provider" in the 2013 Best in Business Travel Awards, conducted by Business Traveler (BT) magazine. For international rates and information on packages, visit att.com/global. To check on LTE carriers and network bands available, visit att.com/globalcountries.
*AT&T products and services are provided or offered by subsidiaries and affiliates of AT&T Inc. under the AT&T brand and not by AT&T Inc.
** LTE data roaming requires an LTE device compatible with available frequency on network roamed. A limited number of devices are compatible.
Source: AT&T
Windows Central Newsletter
Get the best of Windows Central in in your inbox, every day!
Derek Kessler is Special Projects Manager for Mobile Nations. He's been writing about tech since 2009, has far more phones than is considered humane, still carries a torch for Palm, and got a Tesla because it was the biggest gadget he could find. You can follow him on Twitter at @derekakessler.
Verified here in Spain. I have LTE on occasion. Pretty awesome.

This is good news, unfortuantely the cost is still somewhat high. I can see the rates being the way they are in Europe. However, the cost of roaming in Canada is ridiculous.

Which carriers in France? Because my sister is in France for study abroad, and would love LTE. She is on SFR.

F AT&T bunch of crooks. Jacked my phone bill up whenever I travel abroad.

Lol t.mobile has unlimited data and messaging included with my service worldwide.

Going to the UK soon with my 1020, going to give that a workout and see how it turns out.

Bradley Check the speeds, they ain't LTE. It's extra. Take it from someone using their AT&T and T-Mobile phone abroad. Not knocking T-Mobile's plan, it's pretty good, but you need perspective too for speeds.

True. However, in a company that's operating internationally T-mobile's free unlimited international Data Roaming is priceless. WiFi calling as well. In that scenario, speed is not everything. There will be a new plan addon for tmobile customers, soon... ;-)

Couldn't agree more. We just switched over 20 lines from att to t-mobile. Att international pricing is a rip off and they have tons of billing mistakes in their favor.

Only a moron would actually use a carriers roaming lte service, especially one as expensive as att's. Buy a local SIM card, done. Oh wait, they probably already bought a locked phone in the first place. Carry on, suckers.

Helpful post. Called people 'moron' and 'suckers' while generalizing a whole group. Well done.

You sound like a real genius... -_-

With AT&T's Canada plan calling costs essentially the same as a locally purchased SIM card. But the data network is next to useless. Changing phone numbers when traveling for business isn't always an option. So you see, nit everyone who doesn't do things your way is a moron. FYI, if you pay for some International roaming, AT&T will usually unlock your phone. Just keep calling till you get the right Rep. I guess as you are a genius, somehow this must be a bad idea.

What's up with the HTC pic??

AT&T's roaming in Canada is useless for anything but voice. The Rogers network doesn't have your phone registered to roam on their network, but instead recognizes it as an AT&T phone, and sends a query to AT&T as to whether to allow access to their data network. Once AT&T says yes, then Rogers lets your phone have access. It goes thru this process every single time you phone asks for access.
The process is deathly slow, and you end up with server timeouts all over the place. The result is most data sources and websites are inaccessible or at best erratic. Checking Facebook, for example, is next toAll those failed data calls messes up your phones credentials and after each trip I would find various Apps and Accounts on my phone that had to be re-established.
impossible.
I made 5 trips to Canada last year, with both an L920 & an L1020, from May thru December. In each case I notified AT&T in advance and I had a Canada voice and data plan in place.
In short, AT&T roaming in Canada is fine for voice, but for data its next to worthless. Better to skip the usurious data pricing, turn data off and update things when you can find some free WiFi.

Ok so Im in Malaysia, what's the big deal having AT&T here when other carriers like celcom, maxis and digi are dominating over LTE, or is it me who doesn't get it lol

Wooo! This will help on my trips to Canada instead of searching for a Starbucks to find WiFi :p

Rick, see my post above. Be prepared for a very slow and unreliable data service if you roam an AT&T phone in Canada. I travel back and forth frequently and have given up on using data in Canada. The way AT&T and Rogers handle roaming isn't designed to support smartphones that do lots of data calls to the network. Its also horribly expensive. Get an AT&T Canada plan without data and tune all your data OFF except for WiFi.
Oh, and the billing is also inaccurate as all get out. I spent 2 days in Vancouver and got a massive data bill, despite it being almost impossible to use the phone. Rogers reported to AT&T that I had used several Gb of data over my allotment, the bill was over $US500! Pressing AT&T for details they said Rogers claimed I was using this data off of a cell tower in Montreal. I had to go up two levels with AT&T's "International" group to find one person who knew enough non-US geography to tell that was a load of Rogers BS.
Caveat emptor when it comes to roaming data in Canada!

Damn, that's insane... $500.. Ouch.
Windows Central Newsletter
Thank you for signing up to Windows Central. You will receive a verification email shortly.
There was a problem. Please refresh the page and try again.