Capcom Home Arcade: Everything we know so far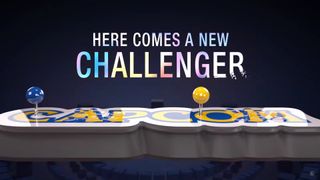 Because the whole world has fallen into retro-mania, Capcom — the creator of the Street Fighter franchise as well as Resident Evil — has announced a console designed to feed into our nostalgia for the gaming arcades of the '70s and '80s.
Called the Capcom Home Arcade, it is a glossy tribute to Capcom itself. Here is everything we know so far.
Get yours
Capcom Home Arcade
A glossy homage to Capcom

While the Home Arcade looks great and has some fantastic games attached, there are still only 16 of them and the price tag may be too rich for some.
What's new with the Home Arcade?
In this section, we will let you know when any updates appear or any new information gets released.
Update April 19, 2019: Amazon UK
Capcom did say that more and more stores would get preorder links in the coming months. Capcom started preorders on its own site and has now opened them up for Amazon UK (opens in new tab) users.
Unfortunately for those of us in the USA, the Amazon UK preorder doesn't allow us to buy it on the site and ship it over here. We are going to have to wait for the US Amazon link I'm afraid.
What does the Capcom Home Arcade look like?
From all the pictures we've seen, the Home Arcade looks just like the arcade joysticks of old. The only difference is it's shaped like the word Capcom. It is definitely a homage to the company itself ... which is kind of odd.
The yellow and blue colors look good. though, and the glossy finish makes me think of the Street Fighter cabinet at the arcade in my local town. I may have spent more time there than I strictly should have, playing that particular game.
My worry is the lack of a stand or feet. If you are playing with two players on the Home Arcade you are both going to need to be able to stand up, side by side. I'm sure you could make something to use as a stand, but why should you have to?
How many players can play?
Like every retro console to be released, the Capcom Home Arcade is designed for two-player gaming. This makes total sense, after all, how many cabinets only had one joystick? Only a few and not the best ones — although Wonderboy was pretty darn awesome. (I wonder if I can find it somewhere... )
The Joysticks are blue and yellow, and each player has eight, nice, big buttons to slam as they try to pull off the perfect Ryuken. From the look of the videos and pictures, the buttons and joysticks are sturdy and perfectly in keeping with the retro arcade feeling.
What games will it have?
The Home Arcade is coming with 16 games built-in, and like all retro consoles, there is no talk of you being able to add more. The 16 games are all fairly well known, and some were smash hits back in the day. The 16 games are:
1944: The Loop Master
Alien Vs. Predator
Armored Warriors
Capcom Sports Club
Captain Commando
Cyberbots: Full Metal Madness
Darkstalkers: The Night Warriors
Eco Fighters
Final Fight
Ghouls 'N Ghosts
Giga Wing
Mega Man: The Power Battle
Progear
Street Fighter II
Strider
Super Puzzle Fighter II Turbo
There are some really great games in this mix. Street Fighter 2 is the classic arcade game, but games like Strider and Ghouls and Ghosts are games that made my youth much more fun. Is the price is a little high for only 16 games? Sure. But the choice of games seems solid, and I'm sure there are hours of fun to be had reliving these classics.
What cables does it need?
The Home Arcade runs off one HDMI cable and one Micro USB cable. We don't know if these cables come with the Arcade or not, but it seems likely they will. Hopefully, the Arcade will come with a USB brick to make life easier.
It also comes with a USB slot that has no defined job. It could be to hook it into a computer for some reason, or maybe a peripheral? Either way, it gives all you clever hackers out there a chance to mod the Arcade with new titles.
What's with the Wi-Fi?
As you can see from the picture above, Home Arcade has Wi-Fi onboard. This initially excited me, thinking it would give us the chance to update it with game packs or firmware updates. Unfortunately, Wi-Fi is only available to allow access to worldwide scoreboards.
While having a worldwide scoreboard is pretty cool — I really like the idea of pitting myself against the best in the world — it seems like a missed opportunity. The Wi-Fi module could have been used to allow for online multiplayer games, or as I said earlier, for updating the device with new games.
Where and when can you get it?
The Capcom Home Arcade is currently only available to preorder on the Capcom website, but I only see a Euro price tag. It is currently on preorder for €230 (about $260) and is set to be released on October 15, 2019. Hopefully, there will be U.S. preorders before then.
The price tag seems a little high, and $260 for 16 games and a two-player joystick seems excessive when you can buy a SNES classic and add games to it for much less.
Do you think you will be getting a Capcom Home Arcade, or is the price too high for what it offers? Let us know what you think in the comments.
Get yours
Capcom Home Arcade
A glossy homage to Capcom

While the Home Arcade looks great and has some fantastic games attached, there are still only 16 of them and the price tag may be too rich for some.
James built his first PC when he was 13 and has never looked back. He can be found on Windows Central, usually in the corner where all the 3D printers are, or huddled around the Xbox playing the latest games.
It's ugly as hell but the games should be great. It's part of this whole nostalgia marketing, so if it floats your boat, go for it. I would have loved to have the D&D games or Knights of the Round there. But Capcom made so many great games that it's impossible to choose a few.
Windows Central Newsletter
Get the best of Windows Central in in your inbox, every day!
Thank you for signing up to Windows Central. You will receive a verification email shortly.
There was a problem. Please refresh the page and try again.