Chinese government offices told to remove foreign computer equipment and software within three years
Chinese government offices have three years to remove up to 30 million foreign devices.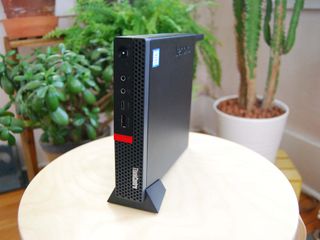 (Image credit: Windows Central)
What you need to know
The Chinese government directed Chinese government offices and public institutions to remove foreign software and computer equipment within three years.
The move could have a significant impact on several manufacturers, including Microsoft, Dell, and HP.
Analysts estimate that between 20 to 30 million devices will need to be replaced.
The Chinese government told Chinese government offices and public institutions that they need to remove all foreign software and computer equipment within three years, according to a report by the Financial Times. The move could require 20 to 30 million devices to be replaced in that time, according to analysts that spoke with the Financial Times. This move is the next step in a lengthening trade war between the United States and the Chinese government.
The move to replace so many devices could have a large impact on American manufacturers like Microsoft, Dell, and HP, but could also impact the China-based Lenovo. As the Guardian points out, Lenovo is based in China, but parts of its devices, including processors and hard drives, are made by American companies.
In addition to the impact on hardware, the move could have major effects on software. The Windows 10 operating system is made by Microsoft, an American company. If all offices and public institutions in China need to remove any device running Windows, it will have far-reaching effects on devices regardless of their place of origin. Microsoft recently received a license to export "mass-market" software to Huawei, a Chinese company, but that was before the news broke of this new direction from the Chinese government.
Analysts told the Financial Times that 30 percent of substitutions would occur in 2020, with 50 percent in 2021, and the last 20 percent in 2022.
Windows Central Newsletter
Get the best of Windows Central in in your inbox, every day!
News Writer and apps editor
Sean Endicott brings nearly a decade of experience covering Microsoft and Windows news to Windows Central. He joined our team in 2017 as an app reviewer and now heads up our day-to-day news coverage. If you have a news tip or an app to review, hit him up at sean.endicott@futurenet.com (opens in new tab).
<waiting for ignorant comments about how the US does the same thing>

How so? Haven't there been such issues on USA side going back to Lenovo and such that are part of said trade war? Seems very complex unwinding actual security vulnerabilities from either country perspective..

Who cares... nobody pays for software in China anyways... and they never bought us brands of computer hardware.. I can easy go to any person on the street who sells cdroms and buy window 10, Microsoft office, and photosoft for only one dollar in China...it's been like that for 20 years... The US are the ones who buy Chinese hardware not the other way around... the real reason why Chinese won't switch from windows to Linux is that windows is cheaper because it's bootlegged and nobody pays for it.

Mac, Lenovo, Dell, HP, Acer, Asus are very popular in China. OS comes with machines.

Are you sure nobody pays? All windows ops used in china is pirated, is that so?

Holy crap, talk about a blanket statment.

Now if they would only tell their companies to stop stealing patented designs and copying products, the world would be a better place.

The Trump sanctions against Huawei has taught them a hard lesson - to de-Americanize supply chain as fast as you can. Now only Government offices are involved, but it could spread to private sector users in the future. This could help HarmonyOS to make a head start in the desktop/tablet area.

Some of us just comments without any research or on an informed position, its not good for consumers and many companies from both countries. Do you think all those companies which applied for licenses to deal with huawei don't know what they are doing?

Close to 300 U.S. companies have applied licenses to deal with Huawei. $11 billions sales has been lost thus far. Huawei 5G base stations and smartphones like Mate 30/Pro have been totally isolated from the U.S. supply chains and have switched over to Japan, Korea, Taiwan, Europe and domestic suppliers. The switch could be permanent. Trump's trade war has caused the trade unbalance to reach the all time high, hardship to farmers and tech companies, tariff fed inflation, push China to become Russia's strongest ally, lose trust and respect from all nations and create deep resentment among the Chinese consumers. Trump is surrounded by a bunch of anti-China McCarthyists at present, there is no one left to reason. They are working hard to create an enemy out of China and winning large military budget. They will probably get a world class enemy in the end, unfortunately.

Wow, gov offices and schools? They need to start building all those alternatives then. New HW, new SW, new middleware, no more foreign 3rd party game engine, no DirectX, no openGL, no Visual Studio and other IDEs, no foreign library managing software, no Adobe, no Autodesk, no Office, no...
And all of those... will not be compatible with the rest of the world... and you need different tech supports and things.

@Hirox K actually if you check Gamers Nexus they were able to buy motherboard with mish-mashed hardware. So they aren't that far off and not to mention there are instances of companies in china dabbling with x86 cpus such as VIA Technologies via Zhaoxin Semiconductors (which is also apparently co-owned by the Shanghai Municipal Government and according - Zhaoxin Semiconductors webpage they are state owned). Furthermore VIA had motherboards, motherboard chipsets and cpus in the DDR2 era.
Windows Central Newsletter
Thank you for signing up to Windows Central. You will receive a verification email shortly.
There was a problem. Please refresh the page and try again.