EA's new Need For Speed game due this fall, new Mirror's Edge coming in 2016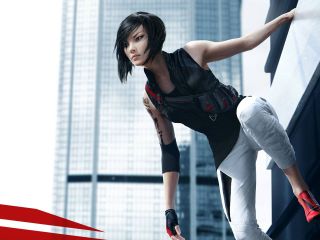 Electronic Arts revealed plans to launch three previously unannounced games today as part of its quarterly financial results. Among them is a new entry in its long running racing series Need For Speed in the fall of 2015, plus new entries in its Mirror's Edge and Plants Vs Zombies franchises in the first quarter of 2016.
The listings show that all three games are due for the console and PC, which likely means that they will be available for the Xbox One, and maybe for the Xbox 360. No other details were revealed about these titles, but its likely EA will show one or more of these games during E3 2015 in June.
This will be the first new console and PC Need For Speed game from EA since Need for Speed Rivals in 2013. EA released Plants Vs Zombies Garden Warfare, a multiplayer shooter, for the Xbox One in early 2014. However, the big news is for the new Mirror's Edge game. Developer DICE released the sci-fi first person action game in 2009 for the Xbox 360 and PC, among other platforms. While it achieved critical acclaim, sales of the title were not as high as expected. However, EA has dropped many hints that plans for a sequel were in the works, and today's reveal confirms it.
Source: EA; Via: Polygon
Windows Central Newsletter
Get the best of Windows Central in in your inbox, every day!
Don't you feel so special, troll somewhere else!

Don't feel special either. Also, he wasn't trolling. Learn what trolling means before you go around calling people trolls..

@Wael - Exactly right, he's not a troll just an idiot :P

TSR_MAV3R1K = pro for being the first to comment

Yay, now I am 'the' Top 10

Congratulations, can't wait to see all your comments deleted.

Dude...you're so like Two-Face ! :|

The fact that I defended you in one thread doesn't mean we're best buddies. I was correcting someone else. So no, I really don't like that I had to scroll through 16 additional comments of yours that serve nothing but spam. What is wrong with you? This isn't a chat box and I'm surprised nobody has deleted your comments yet.

Yeah maybe...you are 11th

Hopefully NFS is better than the last one

Yes, the frame lock was awful on last one.

And the part download where they let you play, you would drive off and drive in to nothing. Road would just vanish. Hoping for a nfs game with next gen graphics

Man I want a sequel to nfs carbon .!! That was totally an awesome game .! And the last words of the guy we will meet soon .! Hope so we meet again in 2015 !!!! ;D

Canyon duels were awesome :)

Last NFS game I played had an awful storyline, awful cut scenes that couldn't be skipped.

All NFS games had an awful storyline but at least they were fun, the new ones have no story and play like crap

mirrors edge was so cool, I mean, I really like it when I play a NEW game, not yet another FPS or 3d adventure game

Mirrors Edge 2 seems promising.

If you haven't checked it out yet, Mirror's Edge for Windows Phone is one of the best mobile videogames I've ever played. Well worth the money.

Agreed. It had almost the same feel as the original :) too short though.

What I want to see is a new free-to-play online multiplayer racing game for PC, since Need For Speed World is being shut down in July...
It's a shame... I'm going to miss it too...

Get The Crew, you won't regret paying for that.

Yeah, I am enjoying The Crew too, good fun game - amazingly vast play area too! Quite impressive.

Can't wait for mirror edge

Forget Need for Speed, they should do a new Burnout. The NFS series brings nothing new to the current generation systems.

They need a NFS game with car customization features like the ones in NFS Carbon and Underground 2! That would be an awesome NFS game combined with today's graphics. Mmm sexy!

I love nfs carbon *_*. That was heck of a game wish its a sequel to it

Didn't they say they were killing the Burnout series and just rolling some of its features into NFS?

Where is their latest mobile game? When is it coming on WP?

Not anytime soon, Since Real Racing 3 hasn't yet and this one is also from same devs.

NFS Underground 3 would make me happy.

I'm down for Mirror's Edge 2.

If only game play actually looked like that photo.

Common practice with game publishers. Put an attractive female on the box, lonely male geeks will buy it, only to discover there is nothing even remotely like it in the actual game.

it better be NFS Most Wanted Remastered (not the 2012 most wanted) OR NFS Most Wanted 2

Fuck yes! Mirrors edge was such a unique game and I thoroughly enjoyed it. The graphics upgrade are a nice touch.

Too bad Mirrors Edge is going to miss 2015

Plants vs Zombies ruled. Great little simple TPS.

Can't wait for Mirrors Edge 2!

A new need for speed underground 2 successor would be nice.

A new Mirror's Edge?! FKA!

Hopefully with awesome song theme again!

Plants vs Zombies is the headliner here.

Mirrors Edge is at the top of my list.
Truly enjoyed that game.

I've owned it for years, on PC and WP... I really should play it for once! :P

I am waiting for next mirrors edge from so long, loved the first one

Umm... Does nobody realize that Mirror's Edge was announced 2 E3s ago? That's not a new reveal. Good to narrow down the date, though.

Hopefully TSR stops being the biggest moron on the face of the Earth

Please don't make another game like NFS Rivals....IMO it was the worst game ever

I would love to see a new Burnout game over NFS. But from what I heard, some of the leads from Criterion left the company when EA wanted to concentrate on NFS and is utilizing Ghost games for production. As far as PVZ GW, I love that game. I'm not a fan of shooters but this one I love. Mirror's Edge is also a great game and can't wait for any word on it from E3

Hope its much better than Rivals & Most Wanted .... Ooh boy they sucked

Hell yeah! Mirrors edge was one of the greatest games ever! Super stoked!
Windows Central Newsletter
Thank you for signing up to Windows Central. You will receive a verification email shortly.
There was a problem. Please refresh the page and try again.