Epic Games ditches monthly fee for developers who use Unreal Engine 4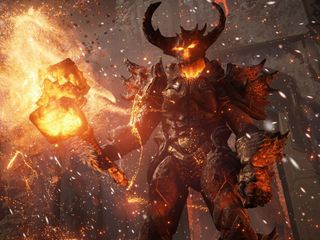 Epic Games has announced that it is getting rid of its $19 monthly fee for developers who want to make games using Unreal Engine 4. Epic will still take 5% of any gross revenue generated by an Unreal Engine 4-based app or game every quarter after it reaches $3,000 in revenue.
Epic first announced its affordable $19 monthly fee for Unreal Engine 4 in 2014, which can be used to make games for Windows 8.1 and the Xbox One, among other platforms. So why is it ditching this revenue stream? Epic stated:
Any developers who had signed up for the old paid subscription fee will get a $30 credit that can be spent in the Unreal Engine Marketplace for purchasing additional content. Epic has already announced that Unreal Engine 4 will support Windows 10.
Source: Epic Games
Windows Central Newsletter
Get the best of Windows Central in in your inbox, every day!
I remember my old days playing unreal tournament. Fav stage was morphious.

One of my all time favorites, I remember getting monster kills at the top of the tower in facing worlds.

Epic Games took a nosedive after Tencent bought them and all the talent left. They used to be one of the top game developers. I miss the days of Cliff, Rod, and the gang.

Smart.... 5% can end up being a lot money in the end

They always took that, they're just getting rid of the sub fee now.

I hope they announce WP support soon

Microsoft needs to act quickly. UE now has the potential to become THE gaming engine. If they have to pay a few millions for that to happen, they should.

Awesome I was gnna pay for it regardless so this is cool!

Do epic actually make games any more or are they just focused on their engine?

They sold off Gears of War to Microsoft. Supposedly they're still working on Fortnight but nobody's seen that game in long time.

Its mentioned on the launcher. They are currently taking sign ups for alpha access. UT itself is now currently available in a very early alpha as well.

I'm, a fan of this company. They are doing all the right things it seems.
Windows Central Newsletter
Thank you for signing up to Windows Central. You will receive a verification email shortly.
There was a problem. Please refresh the page and try again.