Eten corp announces Glofiish M700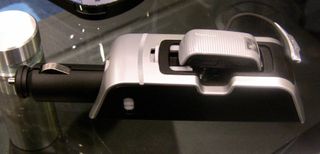 Why the extra "i" in Glofiish? Did they mean to put it up front? At any rate, say hello to this GSM slider PPC with built-in GPS. Availability (or detailed, uh, details) still unknown, but it's a good bet you won't be seeing it in the US especially soon.
Read: Glofiish M700 Product Page
Windows Central Newsletter
Get the best of Windows Central in your inbox, every day!