From the Forums: Mobile World Congress 2012 Events forum is live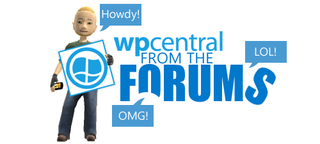 Mobile World Congress starts on Monday February 27th and the Mobile Nations Team will be there. We are getting ready in our Forums for all of next weeks excitement. We have opened our Mobile World Congress Events Forum we put the forum right at the top of the Windows Phone Central forums so we can easily keep up with all of the news. You can get the breaking news on our Main Page then come join us in the forums for all the in depth discussions.
Remember, the forums are more fun when you register, so sign up today.
Windows Central Newsletter
Get the best of Windows Central in your inbox, every day!