Black Friday brings no shortage of gaming console discounts with it, but if you want something extremely portable and rather affordable, this is the deal for you. Amazon has the Purple + Silver Nintendo 2DS XL on sale for just $129 right now. To sweeten the deal even further, this model comes pre-loaded with Mario Kart 7, so you get a great game included in that price. It regularly sells for around $150.
Game on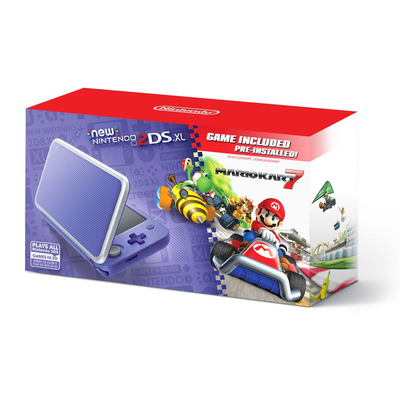 Nintendo 2DS XL Mario Kart 7 Bundle
This bundle comes with the purple and silver Nintendo 2DS XL hardware as well as Mario Kart 7 pre-installed. It normally sells for about $21 more than this, and has never dropped this low before.
$129.00 $149.99 $21 off
On the hardware side, the only difference here is the outside. This features a purple and silver color scheme that makes it really stand out. The 2DS XL has a clamshell design with two displays, and it can even play all of your favorite 3DS games in 2D mode. On this model you'll see faster load times thanks to the beefed up processor, which makes it easier to get a quick gaming session in when you're stuck waiting somewhere.
We may earn a commission for purchases using our links. Learn more.