7 years of hand painting created the epitome of what I want in an indie PC game
Pat Naoum's 'The Master's Pupil' was entirely illustrated with traditional painting techniques.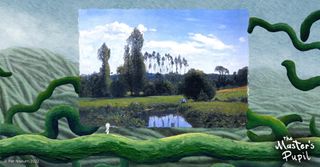 (Image credit: Pat Naoum)
What you need to know
Pat Naoum has been sharing the process of hand painting an entire game over the course of 7 years on his social media accounts.
The game, The Master's Pupil, is available now on PC, Mac, and Nintendo Switch.
---
In the gaming industry where high budget, blockbuster AAA titles reign supreme, small and niche indie games offer respite from the grindy games as a service monolith. They also give rise to the opportunity for developers to experiment with unique art styles, stories and gameplay mechanics. Pat Naoum, the developer behind The Master's Pupil, has spent the last 7 years of his life experimenting with his game by choosing to hand paint the entire game using traditional artistic media.
Indie game devs are no strangers to hand drawn illustrations, but many of these developers use pen displays and drawing tablets combined with digital illustration software to give digital art a traditional look. Pat Naoum, however, chose to actually paint the entirety of The Master's Pupil with traditional paint brushes and hand carved stamps using paint on paper.
Not only was he relying on traditional media for his art direction, but he was attempting to tell the story of one of the founding fathers of the Impressionist movement, Claude Monet. Nearly every element of The Master's Pupil was painted traditionally before being imported into the world in an effort to provide the game with unique visuals that match up with Monet's historic works.
It's a game set inside an eyeball. So I wanted to make sure the pupil was featured at the end of level 1Out 28 July! Wishlist it here:https://t.co/cojSkcbtlm#TheMastersPupil #indiedev #indieGame #gamedev #gamedevelopment pic.twitter.com/LGj7iXsnCKJuly 25, 2023
Set among the iris of Claude Monet's eye, The Master's Pupil is an adventure puzzle game where players will move along the eye to solve puzzles and help Monet complete his masterpieces. To overcome obstacles players will need to consider color, space and time as they move about the world, however The Master's Pupil gives you ample time to consider the puzzle ahead and is designed to test the way you think about the puzzles and their solutions as opposed to testing your reflexes.
In an interview with QuestDaily, Naoum spoke about the inspiration for The Master's Pupil, "The first idea came about when I saw this macro photography of human eyes. So like the iris, like really, really close up. And they were on a bit of an angle. And so you can see kind of like the divot and then the hole for the pupil – I was just obsessed with them."
After 7 long years in development, The Master's Pupil is currently available on PC, Mac, and the Nintendo Switch. Community reports from Steam also indicate that the game plays well via Steam Deck.
Windows Central's Take
I have a lifelong love of both gaming and art, and it's always a joy when I get to see those two parts of my personality combine in new and unusual ways. So much emphasis on art in gaming is centered around frames per second and how hyper-realistic everything has to look. There's plenty of room in the industry to appreciate art that deviates from that hyperrealistic standard and even more space to properly celebrate creativity and unique visual storytelling.
Pat Naoum spent 7 years dedicating his time and skill to crafting an incredible adventure that tells a story of life, love, and loss while studying the masters of traditional painting, and the outcome is a game that is the epitome of what I, personally, love about indies. Naoum documented the development process for The Master's Pupil on social media including his Instagram and Twitter accounts, and I encourage you to check out both the process and the game itself. A free demo is available on Steam.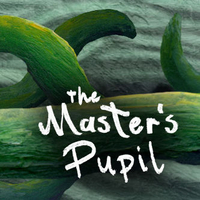 The Master's Pupil | $15

Experience the life of Claude Monet from inside the iris of his eye. Help the founding father of Impressionism overcome obstacles to finish his masterpieces in this stunningly hand painted adventure platformer.

Available on: Steam | Nintendo Switch
Get the Windows Central Newsletter
All the latest news, reviews, and guides for Windows and Xbox diehards.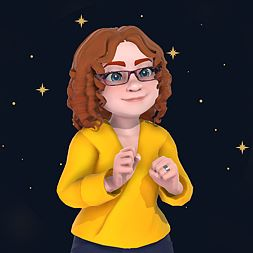 Cole is the resident Call of Duty know-it-all and indie game enthusiast for Windows Central. She's a lifelong artist with two decades of experience in digital painting, and she will happily talk your ear off about budget pen displays.