Half the World with Mobile Phones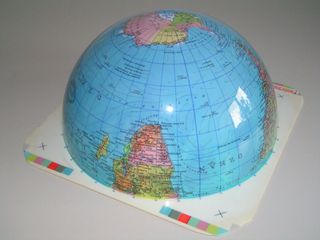 Believe it or not, some of us have a friend who still refuses to get a cell phone. If you've been trying to de-luddize a pal of yours, we bring you good news: this friend is officially in the minority. The global minority. Se, half of the world
It is indeed impressive to see just how fast, and how much of an enabled mobile phones have been to the world. 3.3billion users is a ton. And that number will continue to grow for at least another 2-5 years at the same clip is has been. Amazing.
Slight issue of semantics, Africa is *not* a country. Its a continent. Its treated like a country by a lot of the world community, but that does a considerable disservice to every nation there.
Windows Central Newsletter
Get the best of Windows Central in in your inbox, every day!
Thank you for signing up to Windows Central. You will receive a verification email shortly.
There was a problem. Please refresh the page and try again.