Halo Wars 2 release delayed until Feb 21, 2017 and Ultimate Edition also announced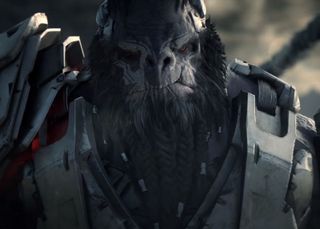 Microsoft has confirmed it has delayed the release of Halo Wars 2 from fall 2016 to February 21, 2017. It has also announced an Ultimate Edition of the sci-fi RTS game for the Xbox One and Windows 10 platforms.
In a post on Xbox Wire (opens in new tab), Microsoft stated:
Xbox One players can check out an open beta for Halo Wars 2 right now which lasts until June 20. Windows 10 gamers will be able to access their own public beta for the game sometime later this year.
In addition to the standard Halo Wars 2, Microsoft will release an Ultimate Edition of the game for $79.99 (opens in new tab). It will include access to the game's Season Pass:
The Halo Wars 2 Ultimate Edition will also include a download for Halo Wars: Definitive Edition:
See at Xbox Store (opens in new tab)
Windows Central Newsletter
Get the best of Windows Central in your inbox, every day!
"room to breathe" is that Microsoft always seems a step or two behind the competition?

They want to make sure they get it right. Not repeat the Halo Master Chief Collection fiasco. So I rather they get it right the first time, than trying to send patches to correct the flaws that would degrade what we expect to be a great game.

The collection of games was on a totally different scale compared to this.

Scorpio upgraded now being factored in? 12 months time it will hit E3.

I would like things to be spaced out more its expensive.