AMD has first quarterly loss in years largely due to fewer consumer sales
Continuing the downward trend.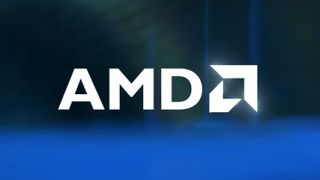 (Image credit: AMD)
What you need to know
AMD reported its first quarterly loss in years in its latest financial report.
The semiconductor company points to fewer consumer chip sales as one of the biggest reasons for the operating loss.
Sales are expected to pick up further in the year but aren't likely to see overall upward gains.
This last Tuesday, AMD posted its latest quarterly financial report giving an insight into how well the semiconductor company has faired so far this year. As any person familiar with computer components knows, this is Intel's biggest competitor and the company that produces some of the more ubiquitous CPUs and GPUs on the tech market. Unfortunately, it seems AMD has seen a significant drop off in consumer purchases this year leading to its first quarterly loss in years.
According to the AMD quarterly report press release, AMD reported $5.353B in revenue for 2023's first quarter, which continues a downward trend that the company has been seeing for a while now. In comparison, AMD reported $5,887B this same quarter last year making it down a full 9% year over year.
Swipe to scroll horizontally
AMD GAAP Q1 2023 Financial Results

| Header Cell - Column 0 | Q1 2023 | Q1 2022 | Y/Y |
| --- | --- | --- | --- |
| Revenue ($M) | $5,353 | $5,887 | Down 9% |
| Gross profit ($M) | $2,359 | $2,818 | Down 16% |
| Gross margin % | 44% | 48% | Down 4 ppts |
| Operating expenses ($M) | $2, 514 | $1,950 | Up 29% |
| Operating income (loss) ($M) | $(145) | $951 | Down 115% |
| Operating margin % | (3)% | 16% | Down 19 ppts |
| Net income (loss) ($M) | $(139) | $786 | Down 118% |
| Earnings (loss) per share | $(0.09) | $0.56 | Down 116% |
It's worth putting this all in perspective by remembering that Intel reported record-breaking losses down a whopping 36% year over year for Q1 2023. The reason for this disappointing drop was also a major decline in personal computer sales.
This might make AMD's 9% year-over-year drop look like the company is doing better than its major competitors, but we need to remember that AMD's somewhat recent acquisition of Xilinx has also helped artificially add more revenue to AMD's total this year. AMD's net income has plummeted down 118% compared with 2022.
Taking a closer look specifically at various segments, AMD's Client Computing side of things (which is made up of desktop and notebook CPU sales) only earned $739M , which is down a massive 65%. Compared with AMD's other avenues of sales, the Client Segment has seen the biggest drop and caused a $172M loss in operating income. This is startling given that last year the Client segment was AMD's most profitable area, whereas, of the latest report, it is the least.
Things aren't quite as drastic when looking at AMD's Gaming segment, though there's still an overall decline. GPU, SoC, and other gaming sales created $1.8B in revenue which is a 6% year-over-year drop from Q1 2022. Strangely enough, total unit sales are up, but gaming operating income is still down 12% year over year at $314M.
The one area that AMD's financials didn't take a dive is the Embedded segment which encompasses FPGAs brought to the table by Xilinx along with Ryzen and Radeon processors. This segment brought in $1.6B in Q1 2023 as well as a major increase of $798M in operating income (compared to Q1 2022's $277M).
Remember that it's due to last year's Xilinx acquisition that the Embedded segment has seen this momentous upturn over the last few quarters. However since the acquisition was made in February 2022, this major increase in the Embedded segment isn't likely to be seen in rest of the year's financial reports.
The overall AMD downward trend in financial reports is expected to continue, but things aren't completely bleak as AMD EVP, CFO, and Treasurer Jean Hu states that the company expects to see better financial numbers later in the year. "For the second quarter, we expect sequential growth in our Data Center and Client segments offset by modest declines in our Gaming and Embedded segments. We remain confident in our growth in the second half of the year as the PC and server markets strengthen and our new products ramp."
Windows Central's take
It's been a bad few years for computer tech companies. First off, there is the years-long global chip shortage, which made it harder for tech companies like AMD to produce enough products to meet demand. This has improved over the last few months but is still causing problems in certain sectors.
Additionally, while some analysts are reluctant to say that we're officially in a recession, consumers have still felt the weight of the increased cost of living. There has been a major decrease in consumer spending in all areas, not just tech. With PC sales seeing a major dip it trickles down to meaning that any company that creates components for these machines isn't making as much money as before.
In some areas, the need for consumer computers is also diminishing. We have tablets and smartphones that now perform tasks that used to be specifically handled by laptops and computers. This trend will likely continue as time goes on, but there will still always be a group of professionals and consumers who prefer to work on more elaborate PCs. Not to mention, gamers like myself, who continue to look forward to the next big GPU announcements to improve our gaming sessions.
We've seen both AMD and Intel producing components for mobile devices already. They both might need to shift focus more heavily on this area to stay relevant in a changing consumer market, much to the dissatisfaction of computer nuts like myself.
Get the Windows Central Newsletter
All the latest news, reviews, and guides for Windows and Xbox diehards.
Self-professed gaming geek, Rebecca Spear, is one of Windows Central's gaming editors with a focus on Xbox and PC gaming. When she isn't checking out the latest games on Xbox Game Pass, PC, or Steam Deck; she can be found digital drawing with a Wacom tablet. She's written thousands of game guides, previews, features, and hardware reviews over the last few years. If you need information about anything gaming related, her articles can help you out. She also loves testing game accessories and any new tech on the market.
Hmm. People load up on tech the last two years to work from home/ spend free government money. The government stops handing out free money. Inflation runs rampant. Businesses bring employees back to the office to use idle computers. Massive layoffs in the tech sector.
I can't figure out why computer sales are tanking.

Reply