'Hype vs. reality' - Putting everyone in their place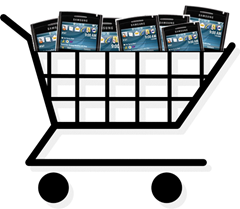 Not wanting to be swallowed amid a sea of Apple hype, Microsoft's Scott Rockfeld sat down with ComputerWorld (opens in new tab) to remind us all that the iPhone is far from dominating the cell phone world, and enterprise in particular.
In Eric Lai's article, Rockfeld mentions:
325 enterprises bought at least 500 WinMo phones in the last fiscal year. (That's 162,500 devices).
Seven of the 10 biggest companies in the world bought WinMo devices, and one unnamed company purchased 100,000 on its own. (CW's thinking that could be Wal-Mart. But AT&T's on the list at No. 10, and we've seen numbers fudged worse.)
20 million WinMo licenses sold in the last fiscal year.
500 iPhone apps at the 3G launch, versus the more than 18,000 apps available for WinMo.
And, yeah, BlackBerry's still mentioned as No. 1 for business. There's no denying that. But it appears, at least to Rockfeld in this article, that Apple is still just nipping at the heels of the big dogs.
Read Microsoft: Forget iPhone; we're still No. 2 in business (opens in new tab)
[Via (opens in new tab)]
Windows Central Newsletter
Get the best of Windows Central in your inbox, every day!
I wonder if that 100,000 unit company was Comcast. I had a Comcast tech at my house a couple weeks ago installing their phone service and they are now using Windows Mobile devices on either Sprint or Verizon don't know which one (ok I figure it was one of those because I saw the Ev symbol).
It looked like a very nice implementation as they had me sign off on the device and they were even able to print me out a nice receipt when done.