Inside an HTC Facility: Rumors Galore!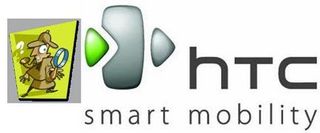 So an interesting thread popped up over at ppcgeeks lead by criticalaudioinc.
A fairly recent member, Criticalaudioinc claims (and has verified with a moderator) that he works for HTC in one of their "repair/order/design" facilities and seems to have quite a grasp on the technical aspects of their phones. He then basically spilled his guts in 50 pages of posts. Must have been all that coffee.
So take the following with a shaker of salt, but here is a nice summary of what was revealed in the thread.
Read on for some interesting tid bits about the Diamond, Touch Pro and something about a CDMA Touch HD....!!
WMExperts: We sort through & summarize 50 pages of geek talk just for you!
(Note: we have added questions to facilitate criticalaudioinc's answers for sake of brevity; all block quotes are verbatim except for spelling corrections)
Delay for Sprint Touch Pro release--why? Needs a ROM update to fix the following:
Camera Lag issues: Software
TF3D exception issues: software/reg edit/update
Camera Update - Software
System Performance with Processor - Software Update/patch
Speaker Volume issue - Check Hardware - Software/AD Update
Control PAD malfunction - Software/Update
Battery Life + Heat Problems on Sprint Diamond?
ROM Update for Sprint Diamond?
Verizon: Crippled Touch Pro?
Is Sprint anxious to release the Touch Pro?
Video Cables for TV Out on the Sprint Touch Pro?
Release date for Sprint/Best Buy?
How do you mass flash these damn WM devices anyways?
Update: For further reading, check out this thread started by Stroths!
Get the Windows Central Newsletter
All the latest news, reviews, and guides for Windows and Xbox diehards.