Leaked Microsoft memo confirms most of its original TV plans are cancelled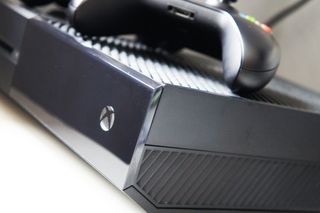 A leaked memo written by Microsoft's Xbox leader Phil Spencer has confirmed that the company will indeed cancel most of its earlier plans to fund and produce original TV shows, although some of them currently in production, such as the Halo live action projects, will continue to go forward.
The memo, as first posted on The Verge, has Spencer offering the specifics of their plans to slowly shut down the TV production division, which launched in the fall of 2012 in Santa Monica, California in 2012 and with former CBS network executive Nancy Tellem leading the 200 team member division:
Spencer added that the changes will not affect the many Xbox One and Xbox 360 app partnerships the company already has with a number of entertainment content providers. It seems clear that the Xbox division, under the leadership of Spencer, will concentrate nearly all of its efforts on game development and publishing.
What do you think about Microsoft putting near all of its Xbox plans in the "game" basket from now on?
Source: The Verge
Windows Central Newsletter
Get the best of Windows Central in your inbox, every day!
VERY disappointed to read this.

Agreed. Although it wouldn't really be something I would personally use/watch, I still think it would be good for the cultural status of Microsoft.

This is why this case of trimming the fat is necessary. You're a WP fan, Xbox fan, and you're still not planning on watching any of these shows. I'm in the same boat. Original content will sell Netflix or HBO subscriptions, but it's not going to make people buy a $400/$500 game console and shell out another $50+ per year for Gold that wouldn't want it already for the games. As much as modern consoles do in addition to games, they are still primarily a game machine. Especially when the average non-gamer can buy a Roku/Chromecast/Apple TV, or a smart TV.

Couldn't agree more. All of this "trimming" from the beginning is good for MS, Xbox is and always will be primarily for gaming. Original programming would not have sold consoles.

I disagree, because MS should/could have made their own set top box out side of Xbox. Have app options and a price point like Roku. On top of an optional but competative subscription fee for a Netflix style app with Xbox original shows. Xbox owners who have Gold have automatic acess to the app/subscription model and those that dont have to pay the sub fee. Those that dont want or own either device can download the same app to any phone, tablet, or pc. Not saying MS doesnt know what their doing interanlly financial wise, on the other hand it would have been cool to see an attempt. You have to have something to show in order to know if people would watch/buy or not?

There should of been an "XBOX TV" that was a set top box compatible with Store Apps and most the XBOX One's features, but lacking gaming support and the pricey hardware for it.

You're wrong about that. People would buy an xbox one for content like this. But not just this. It's about the bigger picture. 1+1=2 The more content the more features the bigger the name the easier people will be turned and buy xbox one's. The better the infrastructure the more people come and get your console instead of PS4. Besides. Who said you would need a xbox one once the TV service was succesful. Only thing you would need is an Xbox Live Gold membership and you could watch the shows on your PC/Phone/Smart TV/Tablet as well. Why keep it exclussive to the xbox one if xbox can be anywhere. It had huge potential for being the next Netflix with the plus that Xbox owners would automatically be subscribed to it! But it's unfortunate it got cancelled!

Phil Spencer is so stupid. Every company knows you need to own original programming to be worth anything (Netflix, Yahoo, Amazon, HBO, ShowTime). Phil Spencer is a nightmare. He is stuck in a 2004 mindset of Xbox.

Then again, HBO and Show Time are TV channels - "of course" they would have their own programming as a natural part. For Netflix too its a fairly natural extension - but so far it has basically one or two hit series (don't even know if they have any other). Yahoo and Amazon - did not even know they have original programming! What is it like? AND is it making them any money? If anything, I would think XBox would be better of partnering with contenxt creators to create content that is exclusive to the XBox for a period of time. Doing it in house.. not sure that even was a good idea.

Amazon has Orange Is The New Black, probably one of the hottest new shows around, with more on the way.
Netflix is about to get many more. They signed a production deal with Marvel/Disney, and a Daredevil series is already in production.

Netflix has Orange is the New Black.

Orange is the New Black is a Netflix series just like Arrested Development, Hemlock Grove, Knights of Sidonia, and of course House of Cards Amazon is doing Transparent and The After, and also did Zombieland, Betas, and a few others though through their pilot program

I sorta agree, subscriptions are based on content, they need to make xbl more appealing to the nongamer.

Nadella and the upper brass are stuck in the 90's. With all these changes, I really hope to see them fail miserably so we can get rid of this cancer Nadella.

Wow, the random MS hate, and FUD spreading does really sprout up outta nowhere.

While I dont agree with everylittle thing he's doing, the layoff are a part of what happens when companies merge. And regarding the programming, I have subscriptions to netflix who has organge is the new black so why would I need it to be exclusive to xbox when I use my neflix or hulu app throught the xbox and have access to the same shows people are speaking about? Also, they will have exclusives, just like Netflix, hulu, or Amazon prime doesn't etc don't own all movies, they partner up or purchase the right to the content for a specific period of time. They will purchase right content they want to use.

Yeah I'm not buying this business-as-usual merging nonsense. The purchase of Nokia mobile was positioned as MS needing a way to get into the phone-making business to be relevant in mobile. Then you immediately fire a full half of the new hardware employees and get rid of 90% of the manufacturing capabilities. Seems to throw into question their true committment to the mobile phone making business and why they supposedly bought the company in the first place.

What are you talking about, stuck in the 90's? Nadellas's vision has been very clear - mobile first, cloud first. If you haven't been able to grasp that, than you're clearly not paying attention to any news and like to make up your own. Microsoft has no reason to create their own TV content - their focus should be on the delivery system and infrastructure of the system. Creating original content isn't easy and is not a money maker for Microsoft; in case you've forgotten, Microsoft is in the business of making money, just like every other large, publicly traded tech company. Nadella's vision is about software and that's all. He wants to build the best software in the world which can run on any hardware. Think about it, hardware is practically paper weight without software. Do you see Apple putting money into creating original TV content? No. They collaborate with companies to bring content to Apple TV and their other devices. Why do you think Apple and IBM have now collaborated? IBM has strictly been a software company for the past decade, buying up services and software companies to build a very strong portfolio. They're the 3rd largest software company in the world, behind Microsoft (1st) and Oracle (2nd), bring in around $26 billion/yr. They still have a huge foothold and contracts with many enterprise clients - they understand the needs of those clients. Apple recognized this and once again, decided to go to another partner in business and will target to give both Microsoft and Oracle a run for their money in the enterprise market. So, you have Apple's beautiful devices providing enterprise class tools and access to personal data - all in one place. To sum up, it's mostly about software these days. It's great to have good looking devices but that fades when functionality of software comes into play.

I'm glad they're still going forward with the Halo series, though.

That's most likely for the hardcore Xbox/Halo fans, and they know the series fans will eat it up. Heck, these fans will end paying for this content if it comes down to it. And to be honest, I would most likely enjoying watching it as well. Remember Red vs. Blue? lol

Nadella should change his slogan to "Business-first, Enterprise-first" Consumers have no place of significance in the new Microsoft it seems. The fact that he even needs to defend the mere existence of Xbox at MS is more telling than whatever defense he attempted. Obviously there is great pressure internally to abandon the consumer market entirely. Maybe Business/Enterprise first philosophy will make more money (maybe not), but eiher way it will be at the expense of any remaining relevance for MS in consumers lives (ie. IBM).

So am I but its probably for the better... For now. I'm hoping that they will take the resources and focus on doing one thing well currently then redistribute those resources when the Xbox started paying for itself

Right. If anything why not partner with content makers? It's the idea of specialization vs doing alot. How about more Xbox WP games too?

Yeah, this sucks. ESU was cool and a promising sign of what the future of television could be like. Satya sucks for shutting it down prematurely.

Ditto. It seems that Microsoft has a list of all the reasons I pre-ordered the Xbox One and are removing those things one-by-one. Digital games on disc - gone Kinect with every console - gone (yes, still available, but developer support is all but dead) 1st party TV content - gone Focus on the console as an all-in-one rather than a games machine - gone. If the Xbox One was released originally as it is now I would not have bought one, and I think most people I know with Xbox Ones would likewise stick with the 360.

Microsoft is being overhauled.

Either way I am excited about the halo series.

lol yeah. It's a canadian with flu.

Hopefully the Halo series will be successful enough to encourage other high quality tie in series. Dissapointed, but at the same time it's great to see Microsoft so focused.

Focused on what exactly? I still can't tell really

And you probably don't run a 30 year old multi billion dollar company... so it's ok.

It's a shame, I hope TV features still persist.

Awesome news...
Microsoft re-imagined. I love that they are cutting all the non-core stuff to focus on the core. The Microsoft I grew to know and love is returning. :)

Agreed. It seems BIG reorientation of the company is in the works. Pleased to see a big focus on software.

Yeah they actually removing what things were really expensive to them. They will save lot of money. Nadellas way is little different lets c how it pays off in the long run

Going backwards instead of forwards. Not very good.

Sometimes you need to take one step back and get rid of all the non core, money consuming, rotten apples.. build a rock solid base and grow again.

If things continue down this path I see no reason for consumers to ever use Microsoft products. They are slowly becoming IBM by killing off all of their consumer facing products. Even Surface has been repurposed into a business device that I will never have any interest in owning. I need devices for TV/movies/music/photos/web/twitter/games. What role does Microsoft play in my life? Increasingly nothing. At this rate Nadella will eventually force me to abandon Microsoft to Google and I only use Microsoft platforms today.

How can you say that?
They are choosing to FOCUS on Windows, Windows Phone, XBox, and turning it all into a better consumer experience. All this other stuff, especially the android talk, is distraction at best. Let MS focus on the core and spin off the other stuff to those who do it better anyway!!

A "better consumer experience" involves things like original programming, music services, games, etc. Microsoft has shown with this and recently they do not care about such things, with these trimming of original programming, selling of mix-radio, removing WP and Windows 8 Xbox games from the store. There focus is increasing on enterprise, and while the "mobile and cloud first" mantra includes WP and Azure, it's using it for buisiness that seems to be their intention rather than for consumers. With the exception of Xbox, consumer facing features are getting axed left and right. The Surface Pro 3 units are designed more as work machines than consumer devices. If you want MS to "focus on the core", you need to acknowledge that Microsoft's core is enterprise, and that us consumers are going to be brushed aside.

And, the SurfacePro has ALWAYS been directed at a corporate audience... As it should be.

Don't know if you picked up on it yet but when Surface was originally launched on the market there was no Pro to buy, just the regular old Surface RT. The Surface Pro was an afterthought that came out in Q1 manufactured in very limited quantities while the real Surface they wanted to sell was overproduced in massive quantities. Here we are 3 years later and there is a Surface Pro 3, but no Surface 3 at all. The original purpose of the Surface was to compete with the iPad and Android tablets. Now they are repositioning the product as a MacBook and Ultrabook competitor. They've changed the story for Surface into a business first device when originally they presented it as a cool gadget for young adults. They aired most of the commercials for the Surface on WB programs and MTV and during Glee. Now it's a business device. Microsoft whether they want to come out and say it or not is abandoning the consumer market, most likely due to heavy pressure from ValueAct and investors. Retreating from the consumer market like this was never what Gates/Ballmer/Thompson wanted. The company is finally succumbing to pressure from wall street.

No offense or anything, but you're not a smart fella are you? I mean how do you jump to *that* conclusion from reading this stuff??

Hope everything at Microsoft gets sorted in a good manner.

To be honest, I thought this was the dumbest feature of the Xbox one. Glad to see more focus on games.

Seems to be the right decision. Too far from Microsoft's core competence. But great that the Halo series is still coming. Yeah.

The fact that so many people in his thread keep saying they're glad the Halo series is still going to happen suggests that Satya is prematurely killing something promising.

Good point. If it's a big success they can still come up with more stuff. But they should give us more apps for the xbox one first.

Leaving out the fact the Halo series is still going to be made, there's a difference between having a series created for some IP that you own that also has a massive following and turning into a full on content production company. If there were other shows that had nothing to do with Xbox Games that people were mentioning then I'd agree with you.

It could have works out like it did for Netflix or fail like it did for Hulu. Original programming needs to catch on and I didn't see many people watching an Xbox show besides the Halo one.

Disappointed and feel like I just got a kick in the nuts. Maybe the Halo series will do well enough to make them have a change of heart.

Nah don't feel hurt. If you read the memo, it says they are simply closing their OWN studios. They are NOT cancelling their programming. They are focusing on providing the services, while their partner studios (such as 343 Industries) makes the original programming. Makes more sense IMO.

There is a specific focus at Microsoft. Scary or not, it's real! I am personally expecting Microsoft to play it relatively safe moving forward in the long term.

Wonderful news! Having original programming was such a far flung idea and completely out of their competitive advantages. It made no sense strategically and screamed of Ballmer's poor management. Getting into the programming scene was taking Microsoft's focus away from its core businesses. The Xbox One/360 do not need TV shows made in house to succeed. It's something I could see Sony doing because they actually are an entertainment company with decades of businees experience and ability in that market.

It's good to have some TV shows, like the Halo one, but I'm glad this happened, as the Xbox was made to be, and always w, a GAMING console.

Shoulda called them Studios Entertainment Xbox. Heh

lol So apparently Microsoft got the memo that the Xbox is supposed to be a gaming console and nothing else? Good. About time.

Wrong. They are not getting rid of Entertainment on Xbox... they are simply focusing their efforts on providing the service and hardware, while they partner with other studios to provide the shows. They are simply closing their own studio not their partnerships.

And this makes sense, how?

They are making the right choice

This is a smart move honestly. They would have had such a limited audience. I would rather see Microsoft team up with Netflix to use some of their IP to make great shows.

NA-DEL-LA!!!! I swear the more he does the less enthusiastic I become about he reign over Microsoft. He just seems so over-eager to please the stock market. I was just fine with Ballmer's leadership (and passion) but I have a feeling that Nadella may be less of a risk taker and more of a follower in the industry. My money is on him pivoting far away from the Metro/Modern Design Language and moving back to the desktop when Threshold releases :'(

Yeah of course. I mean it's not like MS knows what they are doing or anything. /s

I've come to the same conclusion: he's too conservative. Apple went from zero to hero because Jobs innovated. Satya just wants the status quo. Boring.

TeeVeeTeeVeeTeeVeeTeeVeeTeeVeeTeeVeeTeeVeeTeeVeeTeeVeeTeeVeeTeeVeeTeeVee Yeah, a lot of people will be happy with this. =P

Too bad, they could have afforded to focus on both games and TV stuff.

They are not cancelling TV plans, the article title is a bit misleading. They are simply closing their OWN tv studios. They will still partner with other studios (such as 343 Industries) for making original content.

343 is their own studio...

This is actually good. Visual entertainment is too fragmented today. Too many sources competing for everyone's attention with the net effect of devaluing the visual arts. It first started with photos, once valuable, now they are less than a dime a dozen. The same is happening with movies and shows. Why is Netfix still in business? It's cheap, even though the quality of the flicks/shows generally suck. It was a smart move for microsoft.

But ESU was proving that Microsoft could do TV differently by making it interactive. It had so much potential! Now gone.

I'm happy as this was a bad idea from the start and only competes with your partners. Now, take theses resources and get us a Xbox music app that isn't a pos.

If you had actually checked out the ESU app you'd see it was a great idea, not a bad one. Prematurely cancelling it was the bad idea.

I would like to point out that this still leaves Hulu, Amazon prime and Netflix. It's not as if the Xbox will lose all of its video capabilities. It can still play DVDs and blue ray. And this isn't going to happen all at once. :)

He didn't even go all in! Giving up this early? Makes me not want to switch to Xbox video. How do I know I can access my movies in 5 years if I can't download them to my one??????

Good point. Right now you cant even download what you purchased more than 5 times, only streaming after that. So, good luck if you have some issues or have to get a new hardrive. When i asked Microsoft why this policy was in place, they said that it was the studios who asked for it. So why can i buy a movie on itunes and download it whenever i want as much as i want? Its the little things like this that made me go back to ripping my own DVD's and putting them into media center. All my movies, live and recorded tv, music and photos under one program.

The article and title is a bit misleading. If you read his memo, he states they are simply closing XES (their OWN studio)... they are not cancelling TV plans all together. They are simply going to focus on providing the platform and service while their partner studios (such as 343 Industries) will provide the original content. That makes sense because XES was a big unncessary added expense to Microsoft, and it makes sense from a quality and cost perspective to instead pay other studios to make the programming instead. Good move.

Whatever content they finally put through, they should get their value for money straight. I would love to hop on the Xbox services completely, but it costs way too much money for me to subscribe to all. It actually amazes me how they haven't come up with a sharply priced combo package of Xbox Gold, Music and Video for the fully loyal customers. Heck, they could even make it only €120/yr. Perhaps not their usual profit margin, but it would sure as hell help boosting their complete ecosystem with tons of fully adopting customers

Since this clown took over as CEO, all I have heard is "cut this", "can that", "lay them off", and "cancel that". I'm seeing this guy as a bust already.

Don't forget about the opportunities they've also lost to competitors under this new leadership. In a matter of months: Oculus goes to Facebook. Twitch goes to Google/Youtube. Songza goes to Google. Beats goes to Apple. Dropcam and Nest goes to Google. While their competitors are gobbling up more and more essential devices and services in the consumer market, Microsoft is just cutting and cutting their consumer products and services down to the bone.

So, what impact does this have on Quantum Break. Doesnt that game have some tv mini series planned.

What a huge shame, would have been a big deal for me. Oh well as long as they keep bring I'm g those great games I will be happy. Would have beeen great if they developed Sci fi and fnatasy themed shows. Lets hope Halo series is a smash hit and propagates more shows!

Meh, I've only watched one episode of street united and I'm a soccer fan. As long we keep getting more apps and better games with gold, this it's irrelevant to me.

BS. Spencer is destroying the original vision for this device.

I only use my Xbox for watching media apps, they need more of these. In Australia missing channel 7 and 9. Stop doing these apps and my Xbox is junk.

Could care less about original programming. Just make Xbox One do everything Xbox 360 does. It needs media center integration...period.

The media bit is what I want too. Not wanting any self produced content.

Funny that they want the Xbox to be the center of your entertainment center and they want everyone to get an Xbox Live membership, but they decide not to do things that were going to make that membership more appealing. Disappointed in this. Seems like short term thinking to me.

To make things worse, they had the perfect system for owning the living room too, Media Center. It did it all, music, movies, photos, live and recorded TV, it could handle it all. Instead they chose to go the apple way where you have to purchase everything instead of making use of what you already owned.

It's about time they cut they fat and put the focus on games. All their plans from the outset have been totally wrong for the Xone. I think it was great but the masses weren't ready for what I think was would have been a perfect digital platform.

I'm not surprised by this, however in very disappointed. Just like most of the other strong innovative things they were doing with Xbox one there backing out because of internet trolls that want to harsh innovation and preserve the status quo. I really don't understand the cheering for PlayStation last year doing nothing new and the absolute blind hate MS spears to catch for trying to innovate every thing eg: XboxOne cloud powered Kinect driven total media package, Windows 8, and even Windows Phone. They had a seriously cool vision for the future I'd love to live in.

Unfortunately they had a really hard time explaining their vision and that killed momentum...

I'm all for the focus being put on games, but after hard day, I want sit down and get some nazi headshots in Sniper Elite lll only to find that xbox live core services are down! Not impressed. Maybe a disgruntled soon to be ex employee has pulled the plug?

It's the right move. They should spend the money on investing, partnering, or outright purchasing Netflix instead. They are in many more homes than Xbox Gold members and they have a proven track record of producing quality and popular programs.

This is garbage. It might be fanboyish, but it is one of the reapsns I bought the console. I'm actually pretty ticked off. The Quantum Break TV show is something I was really looking forward to

Should have stayed with my 360, cowards running the company

I personally think they should have partnered with Netflix or someone like that or just produce stuff and bring it everywhere they can. Partnering probably would be the best idea.

Probably for the best. Stuff like this is a huge undertaking and until Xbox Video is less of a joke (it desperately needs a subscription service, some kind of competition price-wise with Amazong and iTunes, and some/any marketing) putting loads of resources and money into original content that isn't something guaranteed to bring in viewers (like the Halo stuff) just seem silly. Working out more exclusivity deals with Netflix, HBO etc. for people watching on an MS device would probably be a better way to do it if they wanted to. Cheaper to pay for exclusivity than produce an entire show.

Sad after they put so much emphasis on this feature for the Xbox launch.

Ha, another 180 from Microsoft over the Xbox One!

No buy Xbox now. Everything is being canceled. I've lost faith in MS. Look at my name, I really like this company.

Its because the tv and cable are now finally offering online options no need for those apps. I watch tons of TV way more than games in my Xboxone and 360. Music as well. I didn't buy it much for games. The games cost too much!

I really really.... really hope this will not going to be the end of Xbox Video and Xbox Music. I use a lot of these services.

And Sony fanboys around the world will be elated

If the Halo series takes off in a big way, I can bet my left but the original programming will return in some form.

I'm shocked to read all these comments attacking Nadella, etc. We don't need another BS content creator that sells a couple hundred subscriptions to a half-baked service. Look at xbox music. This would have turned out the same way.

Everything in their E3 2013 presentation has been pretty much reversed on or canceled. Good. Xbox is a game console and that's what they need to focus on. Now if only they were smart enough to debundle Kinect before launch and price the kinect-less console at $350 then they would have dominated PS4. They had a ton of momentum from 360 and a lower price would've cemented it in. Instead they force everyone to pay ~$150 for a camera making the console cost $100 more than PS4 all while having that idiotic DRM plan which they should've never even tried. Whoever was managing shit at Microsoft in 2013 was a huge idiot.

Don Mattrick ruined Xbox. He was the head of Xbox in 2013. Phil Spencer rescued Xbox, made E3 2014 for gamers. No one recognized that

No one will dispute the "idiotic DRM plan" as being idiotic. That was simply pure and simple a marketing message flustercluck. This DRM business model already exists and is well loved by game players - STEAM. They did a piss poor job of selling that message. As for Kinect, they had a vision and tried to stick to their guns. Frankly, I don't disagree with what they were trying to do. Kinect v2.0 definitely rounds out the platform's potential. They didn't read the market and underestimated the number of poor-but-not-so-poor-as-to-afford-300$ customers wanting a 1st world luxury out there particularly with not as robust of an initial offering as those people would have needed to overlook that extra 100$. Lessons learned, but I do think it is important that people acknowledge that Microsoft is at least reacting to the customer base and their needs. Producers of products should do this if they want to keep their customers.

I'm glad to hear this. I personally believe they will succeed if they keep focused on their core businesses: software and hardware. Hardware itself is already risky enough. There is no reason they can form valuable partnerships with production studios to create content around their platform, but to take on content providers is a front that may be one too many. I still look forward to Halo - but the focus is necessary.