Microsoft and RADWIN partner to deliver internet over TV white space
The partnership expands Microsoft's Airband initiative, which is focused on bringing broadband to rural communities.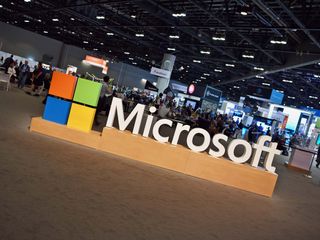 (Image credit: Windows Central)
Microsoft announced today (opens in new tab) that it is bolstering its efforts to bring over-the-air broadband internet to underserved communities through a new partnership with RADWIN, a firm with vast experience in delivering wireless broadband access.
Through the partnership, both companies will focus on utilizing TV white space over UHF bands to bring broadband connectivity to rural communities, where terrain or the remoteness of the locations make delivering internet by conventional means difficult.
The move is an expansion of Microsoft's Airband initiative, which is focused on bringing wireless broadband to unserved and underserved communities around the globe. Speaking on the partnership, Paul Garnett, senior director of the Microsoft Airband Initiative, said:
Microsoft last year revealed a goal of eliminating the "rural broadband gap" in the U.S. by 2022 by using unused TV broadcast frequencies. It's an ambitious goal, seeking to cover two million people, but Microsoft is also hoping to spur investment from other companies and the public sector. Further, Microsoft approached the project after gaining experience in leveraging TV white spaces for internet delivery through initiatives in 17 other countries around the globe.
Over-the-air signals aren't the only area where Microsoft is looking at novel solutions for internet connectivity. The company last month announced it had expanded a pilot project to bring quickly deployable and sustainable internet solutions to coastal cities with underwater data centers.
RADWIN and Microsoft plan to introduce TV white space solutions to other partners and the telecommunications industry in the second half of 2019.
Windows Central Newsletter
Get the best of Windows Central in your inbox, every day!
Dan Thorp-Lancaster is the former Editor-in-Chief of Windows Central. He began working with Windows Central, Android Central, and iMore as a news writer in 2014 and is obsessed with tech of all sorts. You can follow Dan on Twitter @DthorpL and Instagram @heyitsdtl.
Must be almost time for MS Inspire conference. I hope this happens but the topic is always treated like something for next year, or the next year, or the next year, or the next year, or the ne

But which communities are these? I suspect analogue hasn't been switched off entirely yet.

It is strange. Assuming these communities have electricity (bit odd to get the internet without it) they can simply wrap fibre optic cables round the power lines (was done in the UK for some things at one point). Why fanny around with exotic tech like this when normal fibre optic can be used?

@AndyCalling -- cost. It's very expensive to run fiber. It's fantastic and durable once it's in place, but rural communities tend to have sparse users, making the ROI particularly long. It can take decades to recoup costs, which is effectively not worth it -- the same money invested in acquisitions would likely have a higher rate of return. Wireless and tricks like DSL that use existing infrastructure are really the only viable solutions in many rural areas. Even DSL is problematic in that it requires a signal repeater every few miles. I think that ultimately low-Earth orbit satellites are the long-term solution. Current geostationary satellites are not good, because to be in geostationary orbit they are so far from Earth that even the speed of light is too slow (latency too high) for communication, really limiting them to casual browsing and file transfers. Anything wireless needs bandwidth, so starting to use the TV spectrum is a good thing. TV spectrum (VHF and UHF) has the benefit of really, really long range that is not limited to line of sight, passing through buildings and bending around terrain. But those relatively low frequencies compared with traditional Wi-Fi or cellular also don't carry much data per block of frequencies, so this may be limited to just getting basic access to news and other mostly text-based information. Yes, there were 82 channels on TV, which may seem like a lot of bandwidth, but that was standard definition and each user would need a dedicated stream of data. Of course, compression, Code Division Multiplexing/Time Division Multiplexing (CDMA or TDMA), etc. all help a lot, but nothing yet overcomes the fundamental physics limits on how much data can be included in a given unit of bandwidth per unit of time.

YASSS!!! This is awesome!

Two million in rural communities. If they're invested the money in their two million W10 Mobile base they'd have 10 million by now surely, rather than only lonely me.

You don't get much more mobile than outer space!