Microsoft attempts to work around Google blockades, Windows Phone to support DAV [Updated]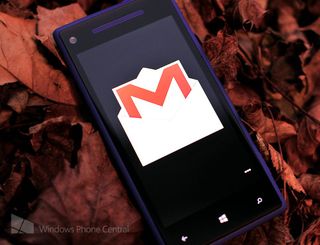 There's only just over a week left until Google flips the switch to drop Exchange ActiveSync support. Should you be an avid Google user and utilise Gmail (among other services) on your Windows Phone, you'll be left in the dark to an extent.
What the changes mean for consumers is from February onwards we'll no longer be able to synchronise calendars and contacts through a Gmail account (though email will still function normally) set up new Google accounts to take advantage of calendars and contacts using EAS (only email will function using IMAP). Those who already have accounts configured will be fine, according to Google.
Not all is lost, however. While you can take this as a golden opportunity to change over to Outlook, Microsoft is planning to support CardDAV and CalDAV in Windows Phone, according to sources familiar with company plans. The two protocols are actually Google's preferred route to synchronise content. Microsoft is attempting to work against Google's decisions of late to prevent consumers from being left out.
Sources state that Google privately informed Microsoft plans to drop support for Exchange ActiveSync last summer. Windows Phone 8 does not currently support CalDAV or CardDAV and further development at the time may have delayed the release of the platform and hardware in the holiday season just passed.
Since Google announced plans to drop support for Microsoft's Exchange with free Gmail accounts, Redmond has had the duration to get cracking with a solution over the holiday season (not the best of periods to be scrambling for a problem fix). It's clear the search giant does not wish to play ball, even though the restrictions in place would prevent those who use Google products to effectively use its services.
The Verge has learned that Microsoft has been attempting to convince Google to offer an extension to its cut-off date by as much as six months. This would provide enough time for the company to push out an update that would include support for CalDAV and CardDAV. It's also believed that Google has been largely unresponsive to Microsoft's requests for details as to how the changes will affect users, as well as a possible extension.
Once Google terminates support for Exchange ActiveSync, only IMAP will be available for Gmail, with calendar and contact synchronisation options ceasing to be available for those setting up Google accounts on Windows Phone. Not good. But this isn't the only service Google is attempting to prevent Windows Phone owners from utilising. Both YouTube and Maps have been in the news for being problematic.
Source: The Verge
Windows Central Newsletter
Get the best of Windows Central in in your inbox, every day!
Rich Edmonds was formerly a Senior Editor of PC hardware at Windows Central, covering everything related to PC components and NAS. He's been involved in technology for more than a decade and knows a thing or two about the magic inside a PC chassis. You can follow him on Twitter at @RichEdmonds.
Totally unrelated to the post I'm replying to, but I just wanted this to be visible for those people thinking of switching to Outlook.com

This tool available here seems to make it quite easy to switch over, hassle free. I'd already done it by the time I found it, so I haven't used it yet, but it looks very comprehensive.

I don't know if MS created that wesbite, if they did they should really be advertising it more, so use it at your own risk, it does ask you for your password for it to do what it does. They do look legit though.

That actually looks like a legit MS site.

I decided to take a look to see who owns it. It is not Microsoft. Use at your own risk.
Domain Name: TRUESWITCH.COM
Registrar: MELBOURNE IT, LTD. D/B/A INTERNET NAMES WORLDWIDE
Whois Server: whois.melbourneit.com
Referral URL: http://www.melbourneit.com
Name Server: NS10.DNSMADEEASY.COM
Name Server: NS11.DNSMADEEASY.COM
Name Server: NS12.DNSMADEEASY.COM
Name Server: NS13.DNSMADEEASY.COM
Status: ok
Updated Date: 21-feb-2012
Creation Date: 27-oct-2001
Expiration Date: 27-oct-2017

I used Trueswitch to move all my emails from my old (now defunct) Google account to my new Outlook one.
It worked like a charm!! and it even brought my labels (as folders).

I have low tolerance for stupidity.
Gmail no more...



Banana you Google nuff said.

Pretty much...if a massive worldwide multi-billion corporation wants to stiff users of it's products (gmail, maps, calendar), forget it, its easy enough to migrate all that stuff off to a solution that works (or in our case, works better).

Oh snap, Microsoft actually let them get away with it.. -_- Although it's never bad to have more protocols accepted on your system..

Its not like ms has a say...

I'd like to think like this: Microsoft gives enough of a damn for their users to try to keep supporting a competitor's product (gmail). That's more than can be said about Google.

Outlook.com. Enough said.

Dropped gmail and moved over to outlook.com. I actually prefer Outlook's cleaner interface over gmail's cluttered look.

Moved all my important emails from Gmail to my new outlook account. The clean UI of outlook is awesome!

Just waiting for the calendar overhaul. The mail, contacts and skydrive UIs are awesome, but the old live mail calendar is awful in comparison to be honest.

Windows 8 calendar app. (if that's available to you)

I started making the switch from Google to Microsoft on 2 January. My Google account will be history next week

Bye bye Google.
We had a fun few years.

Another reason to cancel my Gmail account....

When I uninstalled Google from my windows machines it asked why and I wrote in the many reasons mentioned above. It is not enough to leave them. I want them to know why.

That's it Google, I'm done with you. Gmail account is now spam mail, and all other services are dropped. I was trying to live in peace between MS and goog, but you are making me choose, and my choice is made.

Guess I'll start the outlook.com migration this week....

It is a great opportunity to support Microsoft...

Cancelling my Gmail account...

Wow Google, just because WP Users are more satisfied than android users, does not mean you have to be stupid and not make apps for WP

that would hurt them if android was where they made their money its ads :D

I'm not sure I really want to be using Google's services anymore because of all this mucking around..
Not that the calendar and contact sync is going to affect me when it's gone, but hmm... It's not pleasing to see this happen.

I'm using only Gmail service from Google, if I just forward Gmail to Hotmail everything works fine?

You are correct, that's what I did.

I don't think you need to forward anything. Gmail will still work with wp. It's just the the contacts and calander that won't sync.

For now. I'm not interested in seeing what they do next.

I have forwarded my Gmail account to my office 365 for almost 2 years. So all I use it for is junk.

Left apple and google to come back to Mr. Softy late last year. Bye iPhone, hello Lumia 920. Bye iMac, hello surface pro in a few weeks. Bye Gmail hello outlook.com... Feels good baby

I envy you.

I can not let go of my gmail just yet.


Outlook is cleaner and better, but the YouTube thing, I am not sure what the problem is

I already quit using those idiots at google for calendaring and sync. I use them for spam and junk email. That's all they were any good for anyway. It was dumb to legitimize Gmail as a serious email provider. Better to stick with the resource that has your back. Microsoft.

I don't see why google plays around with the company that could remove Word Powerpoint and Exel from the chrome books making them completely useless for students

Because Word, Powerpoint & Excel are not on Chromebooks? Because Google doesn't want to pay for EAS any more and is moving to the open standard? Besides, they did give MS a 6 month warning according to the article. Not suprised MS couldn't add in support by now, but with WinPhone 8 they'll be able to push out an update to fix it later.

Nonsense! Google IS paying for EAS - the protocol is still available to it's paying subscribers. Google just doesn't offer it anymore to its free members.

Folks, folks, folks!!!!! You frustrate me! You have MS's WP in the tip of your hands. Everything you need right in front of you, yet you're crawling to google for things (besides YouTube as there is no other alternative). Please get with the program! My head is about to explode!!!!

A lot of people have used gmail for a very long time so it's not easy to switch to something else. The only thing frustrating on WP is Bing - Google search beats Bing hands-down and while I always start my searches via the search button, I always have to switch over to Google in IE. Every single time.

False, I switched over to Bing & couldn't be happier. I search all the time & I have seen no difference.

How can my own experience be false? I ALWAYS switch to using Google because the Bing results are crap

You like Google others like Bing there are choices.

Switched to Bing a while ago, tried to search for things on Google when Bing can't find them, not once did it find anything else.

So I don't even use Google now

more ppl use bing these days so results in searching are improving.soon bing will be same or even better than google

Bing gives you reward to get stuff for free.

Only in the US, therefore it's an irrelevant point to me

We can't give the entire world reward, right? Unfortunately it's only in the U.S.

Alot of people used android a long time but switched to WP. Use the ECOSYSTEM! There are ways to transfer your stuff from Google. I use yahoo and Bing search and find whatever I need all the time.

Yahoo?! The last time I used that was in the late 90's until Google came and smashed all search competition. I use hotmail/outlook, xbox, windows etc but Bing just doesn't cut the mustard. Apparently it only sucks on WP & the desktop version gives better results... But why bother when I have Google search?

Yahoo and Bing works for me. That's all that matters. Bing on WP works good as well. You can even do more stuff with Bing on WP especially when searching local stuff. Bing even offers suggestions. How about local scout. Seriously google is just a fad. USE WP'S ECOSYSTEM!

Google is not a fad. It became popular because it was the best and didn't deluge you with useless junk like Yahoo. All we need is a simple text box and great results - they achieved both in spades. Why should I use Bing when it fails to deliver at every turn. You forget that a lot of the extra search features are crippled outside the US - it took a year before I could even use Local Scout.

We all have our points, likes, and dislikes, etc. If google works for you, keep on using it. If local scout is broken, we'll have email MS about it. Like others have said, I see no difference Bing vs Google.

I'm with schlubadub on this one - it seems like bing on my phone (and I'm in the US, and I've been using bing on my phone for 2 years) tends to give me less-than-stellar results on mobile. It's pretty good on the desktop (except when searching for research articles (science) and photos. I get very few results in those instances.

One other (off-topic) question: how do you check your inbox on this site to see responses to your posts? I've thus far failed miserably at this.

Just make sure your email address is correct and that you have it set to notify you of all replies. Every time you post a comment through the actual website, you also have the option to check or uncheck "Notify me when new comments are posted."

Thanks for the reply, Paul.

No, Google made it difficult to transfer your stuff over in December.

i haven't used google search for about a year now and haven't been disappointed once. i won't go back.

I've had the other experience, platform wars aside I just had a few too many rage quits on Google search since the whole of the first page was clearly just a collection of adverts.
For that reason I've switched over to Bing for my searches, for new stuff it works great, better in most cases. For old stuff (e.g. things that were created and mainly searched years ago such as game information for a 8 year old game) Google is better, I guess since a lot of people were searching for it when it was current so Google captured that information and had a lot of time to figure out what was relevant, although Bing still gets the main hits in here.

The only thing I like Google for is the better search filter, other than that, it's pretty even with Bing.

Wait, will Gmail work at all on wp8?

Did you read the article? Email via IMAP will still work fine. It's only Calendars and Contacts synching that will be affected.

Sorry, I was just confused.

What email program will I be able to use one my 920... How does office work.

How are you using a 920? When you setup your phone. You were prompted to create an account that would be your "email". If not, go to outlook.com and create an account, then add it to your 920.

Email will stay the same. You may have to re-add the account to use IMAP, but otherwise it will be used via the normal interface.

Thanks I have a hotmail account from way back in the day.

The article states "The two protocols are actually Google's preferred route to synchronise content" but it really should say that they're the preferred protocols for synchronizing content for non-Android devices, as they don't actually use it on their own platform (just like they don't use IMAP in their Gmail app).

A proprietary protocol that is CardDAV and CalDAV based, but goes beyond the actual standard. Google's proprietary extensions to both protocols are neither public nor licensable. The secrecy allows Google to make certain features Android-Exclusive. EAS was owned by MS and required a license, but at least it was open in the sense, that anyone who wanted it could get complete access to the EAS protocol specifications. Google isn't allowing this, not even for a price.

Interesting. Didn't know that.

Ms has to form a rival to YouTube that is the only thing google has over them that will keep ppl from switching.

It really sucks for those of us that have gmail accounts for our Live IDs. I know I can change that but it would involve me resetting all of our phones from what I understand. Not sure I want to go through that hassle.

The rename service is down atm too :(

I didn't think a google login ID would be affected by this change. Can someone confirm this?

Do you really synch your contacts and calendar that often? Don't worry about it, you can switch to something else when you upgrade.

Oh for goodness sakes! Google is at it again! Makes me hate them even more lol - screw Google!


I switched from Gmail to outlook.com a few weeks ago and I couldn't be happier. It's a much more pleasant experience in my opinion.

I forward all my inbound google mail to outlook.com (alias). Then reply via outlook.com :)

I assume when people are talking about migrating to outlook.com they are talking about hotmail.

Yes, they are talking about the good old rebranded Hotmail.

Hotmail.com, msn.com, live.com old. Outlook.com new king sh!t.

totally agree with you, Outlook is the best out of the previous branding. The interface is clean and a joy to use and all the functionality works incredibly well. The only complaint i have is the people's hub sync is still ifffy, it just won't sync Facebook contacts sometimes in the chat...it comes on and off for no reason

So whoever resets their lumia gets screwed or those buying a new lumia.
Wow.

What are you talking about?

It's good that Google drops EAS for non-paying users. Otherwise, MS would never been forced to implement CalDAV and CardDAV, which is essential to use many services out there (e.g. ownCloud, egroupware, etc.). Hopefully, we will be able to subscribe calendars directly on the phone. When moving to Outlook, please keep in mind Microsoft's Code of conduct! I posted a comment some days ago.

the solution currently available stop using scroogle freaking gmail on your windows phone move to outlook mission accomplished XD
seriously its time to move to outlook don't give scroogle the upper hand

If google told them privately in the summer that is more than enough time

It would have been enough time if MS wasn't working on finishing windows phone 8. I believe wp8 was released in October. Hardly enough time to add new features they weren't planning on and to test them.

If it wasn't for my Google Apps e-mail account I would have switched to Outlook last week. Can't really stand all this mucking around with Google and WP... My heart is set on WP.

Same here. My free Google apps accounts are pretty good. Luckily I set up my 920 before the cut off date. Although, there is a way to use your own domain name with outlook.com. If I need to add another phone in the future I'll probably try that.

The personalized domain name service for Outlook.com, SkyDrive, etc. from Microsoft is fantastic. Visit "domains.live.com".

Painful as well as office use googleapps and I use outlook.com.

FCK GOOGLE, They are playing politics with Windows 8 and Windows Phone 8 users. I will go out of my way not to use their services. They have forgotten the Do No Evil slogan and have turned into D-Bags. Google was the biggest whiner about MicroSoft being a Monopoly and cried for the government to help them. Now that they have a huge market share they are worse than MicroSoft ever was. Just like Apple stock when it was at $700 I predicted a collapse. There is too much competition for Apple to stay on top like they are. Once the Jobs died and the products underwhelmed it became apparrent that the decline had begun. They are not dead but they will never regain the pinnavcle that they reached. The same is about to happen to GOOGLE. Samsung and other Asian OEMs are pushing Tizen. Tizen will take Android out of the picture. In about 6-9 months this will start to show itself in the Google stock prices. Over the next few years both Google and Apple will continue to lose market share especially in Asia. MicroSoft and Tizen will pick up share there. RIMM may (or may not) have an effect in different parts of the world, like India. It is too early to tell. I will smile and laugh to myself when this happens because they too have reached their peak.

Your out of your damn mind if you think android will just drop flat in 1 year. While I agree soon Tizen will be a player in Asia, it's going to take some heavy gunners to take down android in the US. And this is from a WP and iOS fan.

It will not drop flat, but will take a hefty dive. This is not because of the phone but Windows 8 platform. When more people get familiar with Windows 8, they will begin to appreciate the nice integration of apps in the platform, and also the seemless transition between hardwares (desktop,laptop,phone,tablet).
Scroogle is scared.

what about windows 8 users? i use the email-application, its really nice, no adds or whatsoever on my windows 8 computer. will that still work with gmail? or will i have to swap -.-


You misspelled 'utilize' twice in the article.

No, that's British spelling.

So Google talks up all their "open ecosystem" but creates a wall to the users of Microsoft products and services. Not so open. Makes them hypocrites with mediocre products and services. All this I still believe stems from all those who used to work for Microsoft competitors in the 90's and got beat badly. A sort of weird revenge against Bill Gates and Co. and the only losers are the users. But hey guess what Microsoft still offers the better experience every time so it's hard to tell who is really losing out.

Windows Phone 8 is so damn good, google is shaking in their boots. They're trying to slow it down, pissing off consumers in the process.

Ha, how timely. Just as I went to the source there is now outlook.com ad shown on theverge.com main page.

Wow. Google, once known for its openess is now more anticompetitive than Microsoft and dare I say, apple! Screw you Google, you are not needed anyway!

All of this is just a cover to hide that they are simply afraid of WP8 gaining popularity and market share.

I was hoping I was going to use my Gmail till the end of my times! Now I have to mess with this crap!!!

Nothing last forever especially if you don't control it.

Google wants to be Apple so bad they are trying to erect a walled garden. F gooogle

I have been using gmail since 2004 guess its time to look at a new email provider. I am used to being able to get my email immediatley it hits my inbox whatever device I am currently using (not having to have a blackberry to get push email).

I use outlook account and my email get push right away to my Windows Phone.

There's is setting for that!

I have no repect for MS on this one if the artical is true in say they (Google) told them over the summer the plan was to drop EAS for the free acounts.
I realize that MS had a bit on with Win/RT/WP 8 at the time but really that's pathetic. It's one thing to get slapped it another to watch it coming from 3 months away.

Fuck Google. Cancelled all my stuff just now as well. Even went back to Firefox as my main browser.

this is what google can do.


Ok... All due respect to Google and what they've accomplished, but when companies (i.e Apple) start blocking services/manufactures/consumders and run their business in a shady way, as in "forcing" the end-user to be bound to their products, or make one find other options elsewhere, I get seriously annoyed! This annoyance has led me to sell my HTC One X, invested in a Lumia 920, ported from gmail to outlook.com - Bought/installed Windows 8 on my PC!
It is good to be back again! This time I am here to stay!

Don't you just love Google, the multi-million dollar search provider with the "open" Android OS as well the motto "Do No Evil", yet they commit anticompetitive acts by denying WP users their services? Anyway, I still use some Google-affiliated services like Google Music, Gmail, etc. but I'm getting tired of their antics, JUST because of their incessant fear of WP8 becoming more popular. (Look at the article saying that people on WP are more satisfied than on others.) If google continues to segregate WP users like us, I'll start think about changing to services owned by companies that won't screw you over just for something trivial as to what mobile OS you're using.

Pain in the a$$. maybe time for ms to block their apps like Silverlight, Skype etc. on any products google operate.

"The two protocols are actually Google's preferred route to synchronise content"
Actually Google's "preferred" method is a closed source API. That's what they use for their proprietary Gmail app, and that's why the Gmail app is far better for email than the Android mail app.
This is what I love about Google. They say just enough to make people believe that they are a "don't be evil" company, but they aren't. They get enough fan support from their open source projects that those same fans seem to turn a blind eye when Google tries to force an issue through other means.
I mean, if IMAP, CardDAV, and CalDAV are so good, why aren't Google using it for their own apps? Oh yeah that's right - they stink.
If Google would open up it's Gmail API (and YouTube API, and on and on we go) then I would understand why they were dropping EAS.
Hopefully people take this chance to switch to Outlook.com which is far better anyway.

This is the sad part that a lot of people that do not know. Info like this should be spread out more to let other people realize. With a whim Scroogle can break the compatibility of those IMAP, CardDAV, CalDAV support too because their apps are not based on that.

Luckily for me, I was using Gmail account only for situations when I must give my email but I don't really want to - basically as a spam bin. I had problem trusting Google too much with my real emails,considering their main income sources (advertising).
I'm not saying they are doing anything wrong, I just have more faith in MS when it comes to security and privacy.

no prob's for me as i use GMail only for e-mails purpose. mostly i prefer Outlook because it is the best e-mail service provider and most secured.

Thanks Google, because of you i'm getting myself an outlook.com account right now. The irony, they wanna kill the competition, yet i'm moving closer towards their competitors.

oh don't worry. when DAV support comes to WP8 all you outlook users will come crawling back to gmail.

And then Scroogle will drop DAV and demand non android to pay to access their custom DAV or else they will do some upgarde that will break the programs and say that the reason is that the program cannot provide the optimum user experience.

Google's acting like a little bitch. O.o Spoiled little brat who either must have it all or ruin everything for everyone in the attempt... :(

It is cheap and useful to have your own domain and email. You at least know it will work with all devices and you can set up spam trap accounts (company@domain...) so you know which companies sell your details on.

'Sources state that Google privately informed Microsoft plans to drop support for Exchange ActiveSync last summer.'
so none of you read that part in the article? Where it clearly states that Microsoft knew before releasing WP8 that Google in planning on dropping EAS? And yet they did nothing about it? Oh wait, they were busy implementing Kids Corner...

Fanboys don't see such comments. They only see what they want to see. Microsoft have inferior product in every way possible. This are not the 90's. Somebody else rules now and they need to adopt and fast.

yeah judging from the comments I don't think anyone read the article

Huh?! Scroogle dropping the EAS support ignoring the users benefit, while Microsoft at least is doing something about it.
What would you feel if Microsoft drops the support of DAV from their Windows?

yet another fanboy who didn't read the original post.

More to the point, "last summer" was around the time WP8 was being finalised and making such a significant change would have caused the release of the platform to slip back to 2013 which would have been disasterous. Just because they're told about it doesn't mean they're unwilling to do anything about it.

That's what I said. They were busy implementing more important things like 'kids corner' which is why they didn't have time for less important features like, you know, supporting basic Google services and a notification center.

Don't switch to outlook until they sort they issues.
I think it was a bad idea for me to switch to outlook.com. It's, like
everything what MS doas, a half backed product. They want us to switch
to outlook, but when i forward my mails to outlook they are marked as "Be
careful! This sender failed our fraud detection checks." and because of
that massage those mails are not being pushed to mobile phone. Any
forwarded mail form other accounts (yahoo, gmail etc) is flaged like
that. And because of that those mails are not being pushed to my inbox
on mobile. Push is not working, witch means the outlook mail for me is
useless. !!! There is a big thred over at microsoft community, but there
are no solutions. People over at MS have no idea how to fix this BIG
problem. GMail is God among mails. Period. They don't have this problem
when mails are being forwarded to gmail inbox. Everything just works.
And nobody here is talking about this big issue. I suggest that WPCentral people ask those over at MS when and will they ever address this issue.

Support for CalDAV and CardDAV is good news! I wanted to set up a private calendar and contact server at home, but I quickly realized that the lack of support for the DAVs would not let me do what I wanted. So this is good news indeed. :)

To be honest, I'm more inclined to completely switch over to Google (i.e. get Android for my next phone) than being mad at Google because of this... I mean, I trusted MS by getting a first generation WP7 device, but I never saw the commitment to the platform that they promised... now WP8 apps are not compatible with WP7, and it is clear that the app catalog for WP7 will die.

Go get your Android device. You'll learn the real meaning of not getting any support for the platform. I was on Android for 3 years and only received two updates, and one of them was due to me purchasing the new device with the new OS versio on it. Google does not care about updating its OS, they simply want to sell as many phones as possible, evident from their recent earnings statements. This is why Apple customers are so loyal.

Get a Nexus 4, and get updates the day after they're announced :)

Personally I switched across to Outlook a couple of years ago. Glad I made the move to be honest. Makes sense since I have Microsoft everything else lol.
Love the new outlook and would not change it!

If smoeone could let me know how to get my works Exchange Agenda synced into my Hotmail Agenda I would make the move immedeatley. Somebody could tell me?

Won't miss google at all. Already moved my contacts and calendar over to outlook when I got my 920 in release day. Haven't missed it at all. Google may have a do no evil philosophy, but they are Satan incarnate.

Yeah me too went ahead and setup my outlook account.. No biggie. Have to work on the calendar stuff now.

Microsoft should stop supporting google.com on Windows 7. See how far they get then

Unfortunately I use Gmail because the spam filter is top notch and hotmail / outlook's is absolutely terrible

Actually, I was just noticing this the other day. To the exact same email address (It's a custom domain I own.) setup with Windows Live domains (Their version of google apps) I get far less spam that actually reaches the junkmail box. (or any box for that matter) I'm lucky if I get one spam email a day, previously on GMail (same email address and all) I'd see 10+ a day.

I've been looking forward to switching to outlook, but I want to change my liveid from yahoo to outlook. Too bad their renaming service has been out for at least a month, so I have to wait until they restore that. Hopefully it's ready before I finally upgrade to a WP8 device

What? Gmail does more than email? Who cares! Unless I am an Android user, I don't really have a need for Google products and services. Let them go. All they are doing is hurting themselves. Microsoft should quit trying to bend for them.

I use gmail for spam, and crap that i dont want to ever see. Like those dumb sign me ups to get at something. Its the only thing google services are actually good for.

Recently switched from Gmail apps to Outlook.com with my own domain, haven't missed gmail a bit :). Just to have optimal sync between my WP8 phone and Outlook/outlook.com ;).

Is it possible to sync Google Calendar with Outlook and then that to Windows Phone as a workaround?

By choosing Calendar, I can get emails once they come in. But if I can't choose it, then I get emails too late. Dafuq... How about allowing us to get our email once it comes in WITHOUT syncing calendar?

Google must really find Microsoft a threat to them. I don't blame them, this smells like desparation on their part to slow the train known as Windows Phone 8. Stale grids of icons are a thing of the past.

Great... Now all I need to do is figure out how to sync my work schedule with outlook.com. It's been pretty stubborn so far.

People don't get it. MS charges a per-user fee for EAS. If they REALLY wanted to support their users, they should have publicly stated that they're willing to offer Google a free EAS license for as long as it takes for WP to get DAV support. Then, MS's position would be understandable. I cannot blame Google for not wanting to pay, when the major platforms (iOS, Android, BB) support DAV syncing. I mean, Apple - master of the walled garden - supports DAV and has been doing so for years.
This is MS using Google's announcement for publicity and not wanting to support WP users.

Vitriol's understandably against Google on this one, but I was wondering how reasonable it is?

Google are discontinuing general support for a protocol that from what I gather, they have to pay Microsoft a license fee for using. As a result they are reducing the amount of users for the protocol, and thus the license fee they pay to Microsoft (with paying Google Apps customers able to continue using it since they are contributing towards the license).
If I am costing Google money for synching my contacts and calendar, it is annoying but not unreasonable that they take away the service. Surely if Microsoft want Google to not take an action that affects its customers, they should consider withdrawing the license fee Google has to pay.
That's my reading of the situation though, correct me if I'm wrong.

ag1986 actually stated the exact same point as me... didn't read it, sorry!

But I agree.

Microsoft should license EAS to Google for free during the extension period, that way if Google still declines we know it's not because of the cost but because they want to screw Windows Phone users.

Since all of Google's childishness and grudges against Microsoft have now really reached fruition, I'm not only taking everything Google out of my systems and business but also advises our nationwide client base to do the same. One thing I've done is to use Bing search first whenever possible. Then, the next thing has been to remove Google applications from our systems. Finally, we give our clients instructions on how to move from GMail to Outlook.com (those who are not already enjoying Office 365). I used to use GMail exclusively in college and several years after that before Exchange had a mature Outlook Web Access component. No more! We're done. We get asked all the time which phones/tablets we like. I of course recommend Windows Phone 8 (as I type this on a WP7 Arrive!). If they decide not to go that route for whatever reason, I USED to recommend Android. Well, Apple, you are now the 2nd choice. ;-)
Windows Central Newsletter
Thank you for signing up to Windows Central. You will receive a verification email shortly.
There was a problem. Please refresh the page and try again.