Microsoft building data centers in India to offer Azure and Office 365 services locally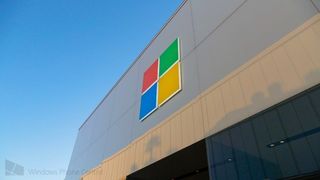 Microsoft has announced that it will establish three data centers in India by the end of 2015 through which the software maker will be able to offer Azure and Office 365 services. According to Satya Nadella, who is currently visiting India:
Having a data center that is located within the country would allow Microsoft to partner with the Indian government and other establishments that require data to be stored locally. Nadella did not reveal the size of the investment Microsoft will be making in India, although he did state that the initial push will be high. "I can't give you a specific amount but as we get started you will see the scale. The initial footprint itself will be quite high.
What do you think about Microsoft's investment in India?
Source: Bloomberg
Because it is a growing market...if they cement themselves there from the ground up they will secure millions of customers!

My Country also growing market :(

But does your country have north of a BILLION?

No Surface, No xbox music/video services, Multiple Bing services unavailable, (Well, they're not available anywhere other than US either, bad move Microsoft), Taxes make every electronic device costlier... India isn't having it that good either..

Thanks Microsoft for supporting...now give cortana beta and pls release the mobiles soon after announcement.....

This should give a great fillip to the solution of cloud services in India!! Way to go Microsoft.

Finally for my Indian specific apps I can use these datacenters.

Cheers microsoft . Kindly release your mobiles immediately after their official launch ya . A lot of customers here in india are moving away due to the delay in release of phones.

Finally some great news for india... people there seem to be a bit impatient

ppl ar Hyderabad in India loved satyas visit here

Nadella's vision "Mobile First, Cloud First" is finally starting to become less blurry..

About time. I've been wanting this for years, and lost like account because it didn't exist.

This should help those understand why India is so important. You know who you are... those that comment... "Why are you always going on about India..."

Azure is main product for Satya.

One of the best moves they can make. Clearly India has embraced Microsoft hardware, software and services and the momentum is growing. If Microsoft can gaina very large share of the Indian market the profits will see a very nice bump.

...and the government of India?

How about southern Africa?

A bit late
But still welcome move

My best view on DC locations for Azure Malaysia Chennai Rajkot/Ahemedabad Lahore Abudhabi/Dubai Israel Cairo Tehran Turkey Korea Hongkong Australia
Windows Central Newsletter
Get the best of Windows Central in in your inbox, every day!
Thank you for signing up to Windows Central. You will receive a verification email shortly.
There was a problem. Please refresh the page and try again.