Holographic Academy attendees will get fun exclusive HoloLens Xbox avatar items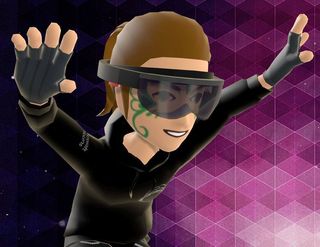 Microsoft wants developers to create apps for its upcoming HoloLens augmented reality headset, and it will offer a small, but still cool, incentive for those folks to attend the company's Holographic Academy events. It will give folks some exclusive Xbox avatar items, including one that lets those 3D figures wear a HoloLens headset.
Alex Kipman, Microsoft's chief evangelist for the HoloLens, posted an image of those cool new Xbox avatar items on his Twitter account. He stated they won't be released to the public, but "in the near future it'll be part of what you get when you come to a #HolographicAcademy". The company has not revealed when and where those developer events will take place.
Check out our impressions of the HoloLens Experience showcase at the NYC Microsoft Store
Source: Alex Kipman (Twitter)
XBox's avatar system has much better skills than my gimp skills, MUCH better. Want.

Isn't there a way to view your avatar on Xbox One? I miss my little twin.

..It is US only, but when it becomes a success....maybe they go World Domination!

I still like the hoodie they gave us at Build.

I already attended the holographic academy at BUILD. Wonder if I can get a cool avatar addon?

I can't wait for the event... I hope it will be close by and I don't have to travel around the world for it...
Windows Central Newsletter
Get the best of Windows Central in in your inbox, every day!
Thank you for signing up to Windows Central. You will receive a verification email shortly.
There was a problem. Please refresh the page and try again.