Microsoft misses 20-million-license goal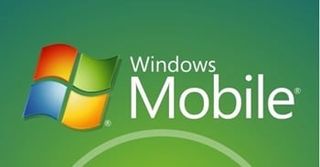 The good news: Microsoft sold more than 18 million Windows Mobile licenses in the last fiscal year, which ended June 30.
The bad news: That's 2 million short of its 20-million-unit target (opens in new tab).
Of course, it's all a matter of perspective (opens in new tab). Worldwide, only Nokia and its Symbian OS is outselling Windows Mobile. Senior VP Andy Lees noted that Redmond's market share rose nearly 2 percentage points, to nearly 13 percent of the world smartphone market.
And Lees dumps some of the shortfall blame on device manufacturers, saying that some devices went to market later than expected. But he was mum on who the slowpokes were.
Being as this is the sort of thing investors worry about, Microsoft stock (MSFT (opens in new tab)) was down just a tick at 11 a.m. EDT, at 26.20 a share.
Seattle Post-Intelligencer (opens in new tab)
Get the Windows Central Newsletter
All the latest news, reviews, and guides for Windows and Xbox diehards.
They're still doing ok in the grand scheme marketshare wise, but they're definitely taking a pounding mindshare-wise between the iPhone and Blackberries (and that's just domestically.) Despite attempts to have functionality in both areas, each of those seem to be catering toward two different markets, consumer and enterprise. The current WM obviously caters almost exclusively toward the latter. But it'll be interesting to see how much WM7 tries to reach out to the consumer market. We've all seen the screenshots and it looks very nice, but will the entertainment functionality and ease-of-use (for non-techies) actually be there?
On a personal note I'd KILL for integrated Zune player functionality in any version of WM. It's the best media player interface out there by far and would work perfectly with the d-pad nearly every WM phone already has. I'd love to see this on WM6 at some point, but they deserve to be shot if it doesn't happen in WM7.