Microsoft spent a half-billion on Danger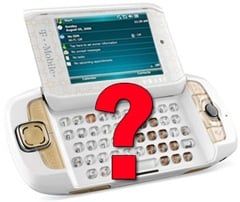 How much is the Sidekick worth to you? If you're Microsoft, try $500 million, which is what it spent on Danger, the parent company of the uber-popular Teen texter (ask your kids).
The questions still remain of what Steve Ballmer & Co. plan to do with it (probably some sort of consumer device), and what kind of timetable they're looking at. (Hint: Not anytime soon.)
Stay tuned, folks.
Via Engadget Mobile (opens in new tab)
Windows Central Newsletter
Get the best of Windows Central in in your inbox, every day!
Thank you for signing up to Windows Central. You will receive a verification email shortly.
There was a problem. Please refresh the page and try again.