Microsoft turns 40: A look back at a few of the company's highs and lows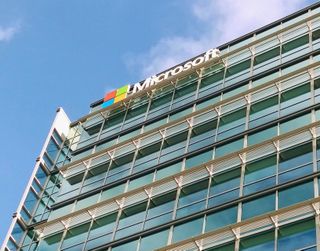 Microsoft started 40 years ago today, April 4, 1975 in Albuquerque, New Mexico by co-founders Paul Allen and Bill Gates. They launched a business to sell the Altair BASIC interpreter that was used on the MITS Altair 8800 personal computer.
Needless to say, Microsoft has grown in the last 40 years from two people to over 100,000 employees working on tons of different products and services all over the world. It's not an exaggeration to say that the company has changed the world as it was one of the major forces behind the entire personal computing era.
We decided to take a look back at the biggest highs and lows of Microsoft's past four decades. It's safe to say that the company has had huge successes, but also some embarrassing failures as well.
The Highs
Windows 95
While Microsoft had released versions of its Windows operating system for years, the launch of Windows 95 in 1995 was the start of an all-new era for both Microsoft and personal computing in general. The simpler user interface was perfect for the PCs of its time to operate and the launch of Windows 95 corresponded with the huge expansion of Internet access to the public at the same time. PC sales exploded, and it was no longer just being used by tech-savvy people in their homes. Everyone had a PC, and nearly all of them ran Windows 95.
Microsoft Office
First announced by Bill Gates in 1988 Microsoft Office was a suite of productivity software applications that became as popular if not more so than Windows. Once it launched, both individuals and businesses began adopting Word, PowerPoint and Excel as their default applications for creating documents. Microsoft Office compatibility became a requirement for businesses. Today, while Microsoft still sells standalone versions of its Office apps, it's now moving towards selling Office 365 subscriptions as a service.
Xbox
When Bill Gates announced in 2000 that Microsoft was going to launch a game console, many were skeptical that the company knew anything about the business. Gates and the initial Xbox launch team put those fears to rest with the launch of the original Xbox in 2001. It was a powerful gaming machine that had a dedicated Ethernet port for online gameplay, along with an internal hard drive for game updates. It also helped that the Xbox had one of the best launch games ever made for any console: Halo. Microsoft had an even bigger success with the Xbox 360 and while the current Xbox One has had its growing pains, it too looks like it will be successful as well.
The Lows
Windows Vista
Vista's development was troubled from the start, causing delays that forced Microsoft to launch it in January 2007 worldwide, over six years after the launch of Windows XP. Even with all that extra time, users found that Vista had a number of driver and hardware issues, causing many people to stick with XP. In the end, Vista stands as perhaps the worst Windows launch in history (and yes, we think it was worse than Windows 8)
Zune
In 2006, Microsoft launched the first version of the Zune hardware media player. It was designed to take on Apple's then growing iPod devices. While some of the team behind the launch of the original Xbox were part of the Zune team, the media player's launch was made too late to make a major impact on iPod sales (even though the devices themselves got decent reviews). In 2011, Microsoft ended production of its Zune hardware devices, as the general public was moving towards using smartphones as their portable media players.
Microsoft Bob
Microsoft launched Bob in March 1995, several months before the release of Windows 95. The idea was to give people who used their PCs at home a "friendly" interface with lots of icons, animations and more. In the end, Microsoft Bob ended up being a confusing mess of a UI and most people just kept using the old fashioned Windows 3.1 and Windows 95 interfaces.
Happy 40th birthday, Microsoft
The company that Allen and Gates created 40 years ago today is still a major force in both technology and the general world. Even in the face of competition from the likes of Apple, Google, and others, Microsoft products are being used in both the home and in businesses worldwide. There's no indication that's going to change even as Microsoft officially enters its middle age years.
I loved my zunes so much better than the iPod. the HD radio was a great add to the later Zune. I wish I still had mine.

Zune till I die. These lot never will understand what a beautiful thing Zune was. iGeneration.

Zune is the quintessential "you don't know what's you're missing" product. If only it could have had a longer life span, it would have evolved into an ultimate phone product.

Exactly. AFAIK the Zune hardware was in the US only... or perhaps only Canada as well. The US is considered an important market, but to ignore the rest of the world is, and was, commercial suicide for products of this nature. For the Zune software / marketplace MS continued (and still continues) to drop the ball by delaying the release of the Zune marketplace for over a YEAR after WP7 launched. I couldn't believe that I couldn't purchase music for such a long time. It's easy to see why MS lost a lot of customers as they had to keep going back to iTunes for music. Since then MS have slowly (very slowly) been rolling it out worldwide, but it's hard to understand why they've been so slow when iTunes has been available for 14 years, in all major countries.

Loved the premium earbuds still have a pair

Ha ha. If Zune was late with all it could do and the ease to drag and drop music via the desktop app, what does that make XBM? LOL.
To me MS' lowest of the low is there inability to swallow their pride and listen to their customers about reworking Zune for Win8 devices and future ones.

I agree with you regarding this. Zune software was ahead of its time. With Windows 10 going out to all, I'd be nice to relaunch Zune as Xbox music and let those that have never seen it before get a chance to see how amazing it was/is. I bought a WP8 to sync with Zune only to find out it didn't work. I was livid but was told something better was coming :/

It did have pfs wma support for a short period

It has been a revolutionary company. I cannot imagine what it could have been without office and windows os.
Happy b'day Microsoft and wish you all the best! There are many things that moulded my childhood and Microsoft was one of it.

I can't imagine what the world would be like without Microsoft!

I still have my Zune HD and my legacy subscription. Love those 10 free downloads each month..

I still have a Zune HD 32 and my wife still has a Zune 80. We use them daily on our commutes to work. I like Xbox Music also, and listen on my WP and Xbox One. Gave up on the 10 free downloads when I bought 1 year subscription for $50 and then 31.40 on Pi day.

Bring back Zune!!! Haha jk

The Zune HD is the only Portable HD Radio that actually works compared to the Insignia Radios or the one Audiovox model. Sad to see it not implemented since then. Hint: Please give it to us in a future phone. :)
K THX BYE

Still miss my Zune HD, the 2nd gen 80 was OK the 120 was well built but HD was why I got into windows phone and what I saw of the Kin2 as well Posted via the Windows Central App for Android

No Windows ME on the low side?

Indeed. Whoever ranks Vista as worse than ME isn't old enough to remember ME.

Plus Vista was actually good. Anyone who says otherwise has no idea what they're doing.

yes. i loved it!
it's the Windows release that has delighted me the most.
Windows 8/8.1 is the second.

Maybe once patches and better drivers came out. Certainly not out of the gate. Especially if you didn't have a ton of memory overhead.

Out of the gate it was awesome on a Dell XPS with 4GB RAM, even before SP1.

No, it wasn't. Every click you made resulted in some kind of security request. It was annoying as hell.

UAC is configurable. In a business environment the default settings were good as I didn't want the user installing anything anyway without fully understanding what they were doing.

I had a computer with Windows Vista. The only thing that excited me was 3d Flip and Aero itself. I forgot the Flip 3D key combo after a year, and when my sschool got W7, I got all the babes (jk)

I agree about Vista - I was pleasantly surprised when I finally got around to using it, sometime after SP1 or SP2 were released. But the article is correct, in that Vista had a horrific launch, and massive public backlash. Windows ME was easy to ignore, as more people were more than happy to stick with Windows 98 SE. I jumped to XP and that was on a few of my PC's until Windows 7 - the most ultimate Windows version so far. Windows 8 is good *now* but had a pretty terrible launch, that I think is still completely justifiable.

Yes, Vista was a fine OS. I used it for many years with no problems whatsoever.

Absolutely. Millenials are biased, lol. ME was BY FAR worse than Vista. As long as you had sufficient memory, which 98% of Vista users did not, it was actually pretty decent once the service packs addressed the issues. They obviously forgot about the disaster that the Active Desktop was. I was there when it first came out. People hated XP as well in the beginning; it was only over time that people warmed up to XP. The Active Desktop was ahead of its time IMHO.

Windows ME was the absolute most unstable release of Windows. It was designed to be temporary to support newer hardware until XP was released (as Windows 2000 was intended for business workstations and servers) but it failed miserably as it crashed no matter what type of hardware I tried it on. Vista wasn't even that bad at all; it worked well for me most of the time, but it could a worst reputation.

ME brought System Restore, which is one of Windows' best stability features still in use today.

Yes system restore is one of the best features of Windows OS

& more secure windows update

ME may have launched with system restore, but it along with some other features put into ME, were already in the unreleased version of XP at the time of ME's launch. There is nothing that was necessary brought by ME that wasn't already a part of XP. If anything, after experiencing ME, It made me that much more hesitant with making the transition to XP. It was simply the version of Windows that never should have existed and was not needed.

I paid my $49 to upgrade from 98 to ME solely to get System Restore and Movie Maker. It was well worth it for me.

System Restore may be a good feature, but it would have still been included with XP. The fact is that on many systems, Windows ME was not stable, even with a clean install. This is something System Restore could not fix.

It worked as well or better than Win98 SE for me.

Temporary? LOL, no. Windows ME was 100% independent of XP. Windows had two kernels going behind Windows. Windows 95 had a "consumer kernel" and NT had their business kernel. Windows ME was focused on the consumer and supposed to bring more media availability. It was such a cluster-f*ck, MS threw up their hands and discontinued the consumer kernel altogether. XP, based on the NT kernel was never supposed to see the consumer market.

I had a system building business from 1998 through 2001 and I attended Intel seminars as an Intel solutions provider. We were told that Windows 98 did not work well with the new Intel chipset and that Microsoft was releasing Windows ME until they got the consumer based Windows on the NT Kernel. I think it was already the intent to move everyone to the NT Kernel in time but not necessarily with Windows XP. This is why I considered it to be temporary. When Windows 98 was released, they had not yet decided to move everyone to the NT Kernel. The main reason why they tried to continue the DOS kernel was for backwards compatibility, particularly those DOS games that a lot of people played that needed direct access to the hardware, something the NT Kernel did not allow.

It's amazing how condescending you sound when you're the one who's actually wrong. Do some research before you post next time.

Not sure if you are referring to my posts or Novron's. Either way, the personal attack on either of us was unnecessary, whichever one of us you disagree with. You did not state what was inaccuarte nor provide any contradicting research. However, as a former system builder during the time period in question, I stand by my posts, as I built and supported numerous configurations and I have first hand experience with Windows 3.0 and higher especially including Windows 98 and ME as that is when I had my retail operation. The RAM limit with Windows ME alone (It supported up to only 2 GB but many machines would not work with that much memory in them) was enough to necessite a kernel shift to NT for the consumer market so it was inevitable that that's where the market was headed, but it is unclear when exactly it was decided. I do recall knowing that a successor based on the NT kernel for consumers would be released when Windows ME was released.

and Windows 3 instead of 95 on the high side. That's when things took off, trust me, was there.

Maybe it was Just me, but I never had any problems with WinME or Vista. Moreover, WinME's multimedia capabilities helped a lot with an old laptop I had back in 2000.

Windows ME was a complete disaster. I think more than Vista.

Windows ME was a big failure.
Windows NT should be in Highs list as well.

Lows..?
Windows Phones..?

Why would they state the obvious. By that notion the 520 should be listed as a high.

I bought a Zune before ever owning a iPod. Liked the rugged build

Happy birthday MS. Let s blow the 40 candles together by pushing wp10 today to all. We have tested all window versions up to 10 but not the wp10 mobile version. A good day to test it on our phones.

Knowing MS, that's not gonna happen

I never had a problem with Vista. ME on the other was nothing but a disaster starting with the nice little feature that prevented it from starting up if I'd left a dvd in the dvd drive.

Agreed. I miss scan disk.

Vista still scans the disk if you pull the plug on your computer while its on before booting into the UI.

Vista was not so worst.. Except some driver issues. But the features introduced still rules in Windows 7 even in the later service packs of XP, which are preferred by the most of all except me. I loved the design of vista over 7.

Can't disagree. Vista had the coolest UI.

I loved the aero design UI. Now I am fan of modern UI in the modern apps but prefer the vista design in normal desktop mode.

What about Windows phone? Low or high? :P

For a mobile OS competing with Android and iOS with market share 10% in Europe, we can't say it's a fail. Still time to be decided whether it's a hit or a fail.

Looking at for how long WP which transitioned from WM I say its a fail. It only has 3% of the mobile market share and don't get me started on the missing features the Os has

1. IE: Inability to do background downloads
2. Os' lack of real multitasking hence "resuming"
3. Dialer pad doesn't search through your contact list
4. No copy and paste on the dialer pad
5. Inability to edit a number before calling
6. Phone only vibrates once when there's an incoming call
7. An appalling native music app
8. the phone doesn't display a contact's name during an incoming even though the contact is saved( happens on some contacts)
9. A limited sharing capabilities
10. Limited number (4) quick action toggles in action center

Some of those are not even limitations.Let me tell you that iam very happy moving from an android(that had all those features) after 4 years and am never going back.Thats because I don't need to baby sit my phone(use a ram 'cleaner') or restart it once a day.My Lumia 1320 is as good as new after one year while a droid flagship would work 4 seconds to open the dialler(after one year)...which is basically what a phone is for and you tell me the 'resuming' thing troubles you.

To me they are inconveniences. And yes resumes bothers me a lot, I feel im not using my phone to its full potential *1gb* for what I bought it fir. If I had known better (since my l730 is/was my first windows phone) I would have just bought a 520

Odd though.I don't get a lot of resumes on my 1320.Even when I do,its for one second or so.I don't see them to be so annoying..but its all perspective I guess.But I'd have to agree, Windows phone does have its limitations and I can live with them.Better than going back to a laggy os or paying too much for features that are half the worth.All said,Iam hopeful.Ms is leveraging their Pc market share(which they should have done 2 yrs ago) this time which is their strong suite undeniably.I'd say they are playing their cards right this time.Lets see how this goes.

Phone not displaying proper contacts is because improper backup.

Alot of what you said is false. Such as the copy-paste to dialer... You CAN do that... Contacts DO show when having a incoming call, the phone DOES do more then vibrate, larger phones have more quick actions and in Win10 you have plenty more. Etc etc... Everything you just said was a big lie... Shut up you iSheep

Ahh yes typical fanboy stuff.
..
1.the phone vibrates only once when there is an incoming call.
2. Sometime outlook ( esp. Contacts I imported from my simcard) doesn't sync with the dialer or messages and only displays the contact's number without the name.
3. *on larger phones* well on other Os the number of quick actions is pretty much standard. And the standard increased number of quick action is on w10 which is basically an Os still in the womb. That's a ridiculous attempt to cover up WPs shortcomings with W10
4. I admit I got it wrong on the dialer copy and paste thingy but everything else that I said is true. Does IE do background downloads? Isn't xbox music shit? Can u edit a number before calling? Does WP do real multitasking? Can you set default app on WP?
...
Dude are you serious?? Or you are just delusional?? You are the one displaying fanboy bias here. FYI I have never owned an apple product before, get ur facts right before making assumptions

K, what you mean you can't edit a number before calling in what scenario this happens? Because in case of the browser you can actually edit the number before dialling. That question is a genuine one, no sarcasm intended.

Let me give you this scenario. I want to send my mate a call me back, so I have to add 159 before his number before pressing dial. On my htc explorer, I would just long press his number the select *edit before calling* the add 159 before his number
..
On WP I have to write his entire number on a piece of paper then enter it on the dialer pad or go to people then edit his number.
..
Now which is cumbersome here?

K, it might be corrected in feature, but hey there are other cool features that other OS don't have.
Like, after selecting a line, you can hit caps to make the first letter capital and hit again to make all caps, this is really a great feature even though it didn't look like much.

Is it too hard to cppy paste number into dialer after entering 159?

And, phone vibrates once if you have kept your ringer on, and it vibrates continuously if your phone is on vibration mode.

Isn't that just ridiculous? Like seriously even Symbian40 vibrated continuously along with the ringtone... Hell even nokia1200 had that basic feature

And yes, even though I love wp more than other operating systems, I'm aware that MS failed to get some basic things right, such as rotation lock, recorder and such things but it has been improving although they have been very slow in the process, I think the MS people aren't passionate enough about the OS itself, heck even I'm more passionate about the OS than they are. They should fire those guys. But hey, dint you sense a true potential of being a really good OS in WP?

1.Phone vibrating only once in loud mode? Why would you need more than one vibration when you have a ring tone?btw,phone vibrates enough in silent.This 'shortcoming' is too lame.
2.I NEVER had contact sync problems.Contacts sync better than my other smartphones.Maybe this is a problem iam yet to encounter.
3.Pretty sure I have all the quick actions I need.Don't prefer a scrolling quick action area.Beats the whole purpose of 'quick' action if you have to scroll to reach it.Besides,If you see any attempt to improve the os as a cover up,then there's something wrong with you.
4.All those 'features' that you describe are from android.If you want them so much,wouldn't it be easier to buy a droid than trying to find droid features in windows?
Please don't call people fan boys because they think your argument is lame.Youre the one being immature here.

But it was ok for him to call me an iSheep right?
...
Dude I always miss calls when either my phone is in my pocket or when im driving to me its a shortcomings.
..
I before I joined wp, people always complained on youtube that sometimes contacts don't sync well when I was watching reviews, I thought they we ridiculing until I experienced it.
..
You call it droid features, I call it basic features even Symbian had them

Chill buddy, I agree on contacts part which is actually smaller part of a much bigger problem, ie backup problem, Ms has to fix this, because of this sometimes the tiles are greyed out and apps don't open (even battery saver ) and messages are all messed up.
One thing you can do about the missing calls is increase the ringer volume or just flip it to vibration mode that way you'll know that you are getting a call. This isn't a solution but just a workaround.

I think phone vibrating when you have ringtone makes it annoying.Your scenario is reasonable and they should have added an option there.I still dont think contact sync is a problem because I haven't experienced it.In fact I think contact sync is pretty fast.Only exception is the absence smart dial feature which is not a handicap in itself but would be convinent if present.
One honest question though,you switched to wp from......? If android,why?

And one thing that amazed me when I joined WP was that its mandatory to import sim contacts otherwise I wouldn't be able to use them. Like whaaat?
..
Ya I switched from android to Wp because I thought and still think wP is more beautiful than both iOs and android. When WP came out, I couldn't afford it and was scarcely available in my country so I bought an Android device instead

Have to agree with you.Iam not completely satisfied with the os nor completely disappointed either.What frustrates me is the fact that Windows phone is the most elegant,best designed,smoothest,reasonably priced os that is still somehow lagging in attracting developers.If market share is really the issue,universal apps should fix it.I personally don't care about market share as long as iam satisfied with the os.Btw, Iam going to stay with this os whatever the case may be,glory or doom.count me in.

I second you on that. Too bad the Microsoft wp division doesn't seem to share the same passion as us, they seem to be satisfied with playing second fiddle or rather in this context, 3rd fiddle

2 - You're right although the feature is actually there: it's called "fast resume" but every app need to be configured to support it. And it seems developers are late to support it. Every app built into the OS supports it though, IE will even continue loading a page while in background for example. 4. There is paste in the dialer Other points are valid. And really annoying...

I've never had the contacts mess up in mine always shows me my contacts that's calling me oh and for your info iPhone also lacks real multitasking so does android for that matter tell me can you play a game on a android or iPhone and search the web at the same time side by side like you can on a computer I think not that's true multitasking it's not multitasking at least in its purest since I having to switch back and forth from one app to another basically all three do the same just wp has a resuming screen sometimes that don't mean that it don't have multitasking just that like android and iPhone it shows the limitations of a phone for true multitasking

No, its not fail. It still competes with android, ios

Ok look at it this way WP has a higher market share I some markets then the mac has for all the PC market at 7% and it took then 40 years to get that 7% so for Microsoft to get as much market share as they have I five years cuz you can't count wm cuz different kernal differnt OS. I think Microsoft is doing alot better then you may see as fare a the missing features they will come if your not willing to wait go ahead jump ship that's what all people who lack for shight and miss the forest for the trees

interesting way of looking at it.

How many years, times and how much money has MS put to the mobile OS? Billions after billions. I remember when they started cooperation with Ericsson some 15 years ago and still after 15 years they have not reached more than 3% market share. WTF have they invested all that money, resources etc. If I would be shareholder I would seriously question MS managements decisions.

The fan boys will gladly ignore that and say WP is a working process... Well for how many years has that been?

Becouse there not the same os WP was built from the ground up by Microsoft they didnt take Linux slap a skin on it and call it there own like google did with android wp as it stands today shares little If any to wm or windows ce so as far as WP goes its been 5 years if you want to dilute yourself into think otherwise be my guess but that don't make you right.

Get your facts straight. Google purchased Android, a company with a product by the same name. Also, if you want to be completely honest, old Windows 7 was Windows CE; Windows 8 is Windows NT. So yeah, Microsoft did slap a skin on a dekstop OS.

You know that Windows Mobile/CE was once Market leader with HTC made phones until iOS and Android came out.

No it wasn't. Nokia/Symbian owned the market until iOS came out

But Windows Mobile did have a big chunk of the market back in the day. They where just cought of guard when the 'iPhone ICBM' hit the market. Google did a remarkable good job reacting to this phenonamon with Android. And ever since Microsoft is playing catch up with iOS and Android, but they have completely reorganised there Windows divisions to be able to react faster to market changes. Satya Nadella is pushing forward but getting a sleeping Dinosaur like Microsoft to unwake its full potential takes some time. 2016 will be a very exciting and interesting year for Microsoft with Windows 10, Hololens, Surface Pro 4 and the new Lumia flagship devices out on the market you will see amazing things from our friends in Redmond.

If not Windows Phone what about Kin?

Kin was bad, that was a big fail!

520 is a high without question. Everything else, not sure, although the 635 runs a close second.

Windows 95 was definitely a big kick, but I think that the ultimate Windows so far was Windows XP. Just look at how old it is and yet Microsoft still wasn't able to get rid of it. I think and I am hopeful that Windows 10 will be on the "high" list on Microsoft's 50th birthday. But I'm damn sure "Windows Phone/Microsoft Mobile" will be on the the list of flops.

Noooo. I hope Windows Mobile would be on the "high" list. I wish they release a phone version of Surface to compete with Galaxy and iPhone.

Please enlighten me: WHAT exactly would be "a phone version of the Surface"? Because I haven't for the life of me understood yet exactly what a "Surface Phone" would be that a Lumia isn't.

It would probably be more of a Computer then phone? I don't k ow what he wants lol, but maybe a larger phone that runs a version of Windows 10 that resembles a full PC

Maybe a phone with the vapormag casing, cleartype display, pen support, 5.5 inch screen, SD card slot. Maybe even a built in kickstand :P (jk about the last one) but everything above minus the SD card slot would set it apart from the Lumia devices.

He wants that premium feel and specs of a true flagship(hero phone) so he can stick to all the apple/android fan boys!

But hurt nokia fan boy if windows 10 is on the high list then so will wp/mobile ill tell you why for the thousandth time BECAUSE THERE IS ONLY ONE UNIFIED OS WITH WINDOWS 10 So that means that If windows 10 Is a hit so to will wp/wm 10 becouse there the SAME THING NOW once you get that through your thick head the better oh how is Nokia comeing on the off brand Nokia running lagdroid with Chinese company will mass produce it and pay Nokia a dime for the use of there name best move Microsoft could have made changing the name of there phones from Nokia to Microsoft Lumia sounds better and unlike Nokia Microsoft ain't never going out of business or have to sell themselves to survive

Only because there were no viable alternatives. People hated Vista, and 7, for most people, was just a reactionary, knee jerk move. People felt that 7 is what Vista should have been.

I loved my Zune had far superior sound quality but it was far too late to stop the iPod juggernaut...

And where does Windows phone stand in this list?

Double m would get you higher.

Is Windows Phone/Mobile/Just Windows a high or low?

In high, they forgot hotmail. But that idiot Ballmer rebranded to windows live mail.

You are confusing two different things...
Hotmail was rebranded to Outlook.com.
Windows Live Mail was the ill conceived update for Outlook Express

The worst Windows in the history was Windows Me. To many blue screen only with Me in my entire life.

Lol one time I got a BSOD before the opening theme finished playing.

Nice highlights. Though i would have replaced BOB with either WM6 (or 6.5) and perhaps WP7. WM6 because it couldn't keep up with its competitors. It was surpassed by others by a long shot and was just as buggy as XP or whatever. WP7 could also be stated as a low. Not only were sales abysmal, but it was just not mature enough to be of any importance. With these 2 OSses they've lost the smartphone market and have tried to get it back ever since. Or Windows RT could also be stated as a low. Didn't sale much, got hated for the lack of apps in the store and it made customers think it had normal Windows when in fact it didn't. Now on the plus side i would also like to see some hardware. The keyboards, mouses, controllers, webcams and other stuff is very solid. Don't forget Azure too. And i think the presentation of Hololens was also the moment when people realised Microsoft was cool again. Now if only they'd use some marketing to ship some more Xboxes, Windows Phones and other consumer products and not only focus on the US but also on EU and others...

I don't consider the Zune as a low. It was a great device that had bad publicity just like the first Surface. If Microsoft tried harder, it could've been something. Happy 40th Microsoft! I will always be a fan.

Yeah, tried harder to actually release it in other countries... I'd heard about it, but couldn't buy it anywhere, even if I wanted to

Win XP!!! The biggest HIGH

Please bring back XP start music in Windows 10.

Does this serve as consolation? ;P https://www.youtube.com/watch?v=dGKwx-BFO0E

I still own a Zune HD! I don't think Windows Vista was that bad, it was just perceived that way. My parents are still running Vista on their PC, sadly.

They've done too much in those forty years to be perfectly covered in an article like this. Good choices though. I'd count windows 7 as a win. And Zune would have been a win if it wasn't Microsoft, was the best music setup by far at the time, and the reviews showed it. If the world wasn't then (and still) on a lets be better than Microsoft bender it would have been great. Microsoft's biggest detriment, often times, has less to do with the quality of its product than its "uncool" brand image. Not too mention a few times of missing the mark on expectations...

XP and above were based off NT so no.

NT was much more important to the OS architecture than XP.

What about msn tv? Great idea before its time

AKA WebTV, yes it was. People were not ready for "smart tv" yet and MS let it die. Another product from that era, UltimateTV, was an excellent DVR and superior to Tivo at the time (around 2001) but it was satellite only. MS could have owned the DVR market had they continued development of their DVR.

Still use my Zune HDs. Excellent music player with precursor to Metro interface. Just wish Music app recognized it like Zune software did.

I'm hoping the new music app would support it, and Windows phones as well

I didn't remember Bob until this article. Painful memories. I looked it up on YouTube, and of course people say it is like Win8. I hate YouTube. Why do I read comments anymore...?

"...the XBox One had its growing pains..."? That's a huge understatement. The early struggle and humoured by Sony about their ridiculous ideas about DRM, 'always on' and the extremely weak hardware, just to name the biggest ones. Laying off thousands of employées and moving the beta-testing to the users in form of a "preview". Windows 8. And Windows Phone is still not on a competing level with iOS and Android (even the freaking Music app is broken AF). True, MS accomplished a lot over the years, but Nadella and Belfiore didn't exactly make it better and it doesn't look like it's going to be better....just downhill.

How old is Apple and Google?

Everything Microsoft comes out with has a good version and a sucky 1

WORST launch of Windows.. That's a typo there..!!

world of Windows? Or Worst of Windows? Correction mate.

Vista was actual really great and set the stage for future windows builds. And Zune was the best media player ever... Apple had better marketing.

I think live tiles is genius but (Microsoft) implementation sucks. Zune was great but ( Microsoft) no real app push. Kinect great but (Microsoft). WebTV great but (Microsoft). (Appletv) Windows phone is great but again ( Microsoft) Xbox is amazing but (Microsoft) fu%ked up. Internet explorer is good now but ( Microsoft) surface great but (Microsoft ) HoloLens great but ( Microsoft) the Microsoft band is great but (Microsoft)...... Daniel tell me I'm wrong.

Rodneyej will back you up not Daniel.

Forgot to mention, windows 8.1 is the best OS ever.

If only people would give it a chance :-(

But you wouldn't give it to your parents in preference to Windows 7...
Usability isn't quite there yet. I do like it though

Ever since I installed win 8 in Nov 2012, I've not boot up my win 7 partition. I have now installed win 10 TP over the win 7 partition and I desperately miss the charms bar in 10. I don't understand why people say it's easier to use 7 compared to 8/8.1. There's nothing 7 has that 8 doesn't have besides the classic start menu which I hardly use anyways. I would argue that a brand new PC user could choose either OS. It's those of us old time users that struggle to adapt to 8/8.1.

No start menu and two dramatically different OS visions running on the same platform. It is super confusing for older users --- those who just want things to work rather than to be at the cutting edge of tech...
Microsoft would have made things immeasurably more palatable if they had kept the start menu AND forced the desktop background to be the same as that of the start screen. By default, both parts of the OS have different wallpapers - and that just makes it feel like the OS is operating in two opposing directions.
(*I personally love Windows 8.1 -- but it isn't user friendly when compared to 7...and I would never recommend it to a non techy user)

Daniel, where is the kin? That was the worst fail of all or do we all pretend it never existed haha.

Actually i like windows vista

Zune forever. Still nothing that can replace it for me.

Windows Vista was great, it just needed 4gb ram and a decent CPU, which not everyone had in 2007

Well, my laptop from 2007 (2005 manufactured, but well) has a 3GB RAM config and ran Vista pretty well, apart from the serious overheating that almost screwed the laptop before I put XP on it. Now I'm on 7 and its a breeze :) I seriously loved Vista's styling, design elements, whatnot (Even 8.1 uses them for desktop icons). It was a problem for the older PC's that needed the config you specified, but for those that shipped with it, guess not. I really want a great design makeover for 10.

For x86 maybe but x64 you need more than that especially since most gpus were shared ram(including NVIDIA on desktop)

No mention of the Microsoft Kin Phones which are the catalyst for Verizon's current scorn.

Kin set MSFT back in mobile by at least a year just itself. Good thing they were working on WP7 in tandem or WP wouldn't be anywhere near what it is now if that says anything.

The definite high: My first PC boot on MS-DOS 3.1 back in 1985.

Low... WinCE... High... Windows 8.1

Not really if you count Dreamcast

Windows 8 and Windows Phone 8 are the highs for me, until 10 comes out, and I've been using Windows since 2.0 and MS-DOS. All the haters and luddites can suck it!

"... launch was made too late to make a major impact on ipod sales..." This statement stood out to me the most hasn't this been the case with Microsoft ever since the turn of the century? The company seems to always be late to the party. Hopefully the new CEO will change that. But i fear when it comes to mobile and the speed that the mobile industry moves, one day late is a killer.

I wish i had an Zune HD, sadly it never came out in Germany :( Wish i could buy one anywhere!

Check out eBay, you should be able to get a decent deal. It's still the best portable player IMHO, I have all generations of the Zune, and they still deliver beautifully. I'm currently synching some new playlists to my Zune HD right now :-)

Lol it came out 6 months before ms canned it on their cdn. Originals site

Come on, at least give Zune the same title size of the others :)
I still use my HD every day on the way to work

Sadly the most underrated music player. I use mine everyday too. Even the desktop client is a beauty to use. The mosaic album art tiled on your screen while playing music is just sublime!

I still have my Zune and in 100% working condition. Way better than any crappy freezing iPod.

So is this list based on sales? The Zune was one of the best pieces of dedicated music hardware out there, but it was crippled by Microsoft's (usual) lack of ability to effectively market it and draw in enough high-profile artists to promote the Zune Music service with it. Not to mention the fact that Joe B. and many others responsible for Windows Phone and the modern UI had a big hand in Zune. And despite the horrible reputation of Windows Vista, it brought us technologies such as WDDM, ASLR, (the much-maligned) UAC, TPM support, ASLR, and wide 64-bit CPU support. Laugh all you want, but until Windows Vista security was a joke. Windows ME was much less secure and stable than Vista, and deserves to be on this list instead.

I never had any viruses on Vista.

High: Windows Media Center Low: Marketing of Windows Media Center Still running all our TV viewing in our house through the multiple Tv-tuner configured Media Center PC in my living room, and streaming Media to our Xbox360:s. Best media device ever! To sad it's endnig with Windows 10! :-(

I've switched to Jriver Media Centre. It does the job - probably even better than Media Center. It's Open Source so obviously slightly buggy, no support and terrible documentation. But if you have a BIG library it does the job better than anything else.

Where is Windows 98? BSOD even when gates was launching it!

WinME was terrible, the few ppl I knew with it always had issues, I personally skipped that one had all others from Dos (6.22 was sweet) Win 3 and 3.1 , 95, 98SE, Vista, 7 and 8.

Ahh MS - let's recall the history... 1. Started with MS-DOS 5.0A 2. Installed Windows for Workgroups 3.11 3. Upgraded MS-DOS to 6.22 4. Installed Windows 95 OSR 2.5 5. Built new machine to dual-boot Windows NT 4.0 SP6a and Windows 98 Second Edition 6. Tried Windows Me on Win 98SE partition; liked certain features but decided to move forward with NT kernel 7. Moved to a single partition and Installed Windows 2000 Professional and later SP4 and Update Rollup 1 8. Installed Windows XP Media Center Edition 2005 and later installed SP3 and Update Rollup 2 for Media Center 9. Built new machine for Windows Vista - loved the improved Media Center and other features of Vista, but it was resource-intensive (even after installing SP2) 10. Installed Windows 7 SP1 and have loved it ever since, especially Media Center with Cable Card. 11. Installed Windows 8.1 and have been enjoying the improved overall performance and Store apps 12. Playing around with Windows 10 Technical Preview for awhile, now testing build 10049 and enjoying the evolution; will build a new machine for Windows 10 and looking forward to it I've used various Unix, Linux and Apple operating systems throughout the years but Windows has always been my favorite.

Happy Birthday Microsoft, you have only just started on this new journey, with windows 10 but it's moving forward at a very fast pace looking good & evolving quicker than expected, plus people are involved on a very large scale, I'm glad to be a part of this leap forward, thanks to this WPC.

Some stuff for the high side: - MS-DOS: because is easier to remember "copy" for copying files instead of "cp" - Windows NT: its soul is living within every Windows iteration since Windows 2000 - Encarta Encyclopedia: the offline "internet" for 90's students. - Picture it: great and easy photo editor (even for kids). Sadly MS killed it. - Pocket PC: you wanted an organizer? go with Palm. You wanted a PC in your pocket? go with MS. - .NET Framework: heaven for developers - DirectX: heaven for gamers

I think Windows 3.0 should be on the Hits list because it introduced protected mode and 386 support in Windows. Those were the changes that made it possible to write serious Windows programs for the first time. ISVs dumped OS/2 and focused on Windows. Win31 fixed the Win30 problems and added TrueType, etc (Win31 was to Win30 as Win7 was to Vista). With Win31, Windows grew *very* rapidly and set the stage for Win95 to blow the doors off the computing world.

Umm. Windows/386, version 2.1 says hello.

Zune really was better then the iPod in so many ways. Since Apple told everyone the iPod was the best, everyone believed it and so we see the end result today. I basically grew up with Microsoft, not a fan of Gates idology or his history; although I did read one of his books years ago, although I'm quite a loyal Windows user since the 3.5" floppies of Windows 3.0, I had to upgrade to 3.1 a few weeks later due to bugs.

Well that, and MS didn't release it in almost any other countries... we couldn't even buy music on WP7 until 12-18 months after that came out!

Microsoft didn't start with two people. It started with three. Gates, Allen and Mad Dog. Whatever happend to Mad Dog after Gates bought him out?

I cant do voice conference call on Lumia 1520, anybody help.

Happy Birthday Microsoft!

Low: Abandoning my city. But I still love Microsoft. I just want a return presence to Albuquerque.

Happy 40th Birthday Microsoft!!

Of course the local news had no mention of Microsoft's 40th anniversary. Too busy talking about the 5th anniversary of that magical game changing device, the iPad.

My main Sonic roleplay character has a Zune tattoo on his tail. http://mobius-paradox.wikia.com/wiki/Renard_%22Ren%22_d%27Allan_the_Fox Long live the Zune!

Take a look at Verge's ' Microsoft turns forty' piece. So much spite

i still use my Zune HD all the time and I love it. I wouldnt call the zune a failure since it paved the way for windows phone. Everyone who actually owned a Zune usually praised it and for good reason.

There were a lot more failiures than just that. How about Windows ME, Windows 8 (8.1 fixed a lot of the issues though), and Internet Explorer.

My dad still uses Windows Vista on his laptop. Lol

I'll admit - I'm an unabashed Microsoft lover. I've been in the PC world for 30 years (yeah, I'm old) and remember Microsoft when they mostly released programming languages in these horrible, clear plastic boxes and Flight Simulator. I had a pretty amazing experience once while visiting the MS campus in Redmond. I had a buddy who worked there and was the former Archivist at MS. He got me access to the extremely well air conditioned building that housed all the archived stuff. They had ancient versions of every MS product that I could possibly remember. I got to thumb through an old appointment calendar of Bill Gates'. They showed me the two or three Altairs they had (all bought on eBay with no guarantee they were the one that BG and PA used to write BASIC). Anyway, I wanted to mention to huge lowpoints for MS: 1) Steve Balmer. During his reign, MS became complacent and lacked any focus. Apple and Google were innovating every day and MS was just sitting there. Balmer presided over the most under-achieving period of Microsoft's life. I only hope he does to the Clippers what he did to Microsoft (Warriors fan - go Dubs!) 2) Microsoft marketing. Why is it that a company with the resources MS has couldn't come up with any rebuttal to the Apple PC vs. Mac, Justin Long commercials? They were comparing the most recent version of the Apple OS against Windows 95 and MS did nothing to fight them or the perception they created. Eventually they came up with the incredibly lame "I'm a PC" campaign that was just confusing. Only now with some of the WP ads and Cortana stuff are they showing the smallest amount of marketing saavy. Even the original WP ads that suggested that you should get WP because you won't need to use your smartphone so much were ridiculous. We love our smartphones and want to use them more. Microsoft is in a defensive position right now trying to crawl out of a very deep hole. They are very late to the market with too many things and have to scramble to catch up if they can catch up at all. IMO, Balmer and MS's bad marketing are the two forces most to blame for this predicament. Satya looks like a sharp guy with a clear and exciting vision. I only hope he can make it happen.

This is the first I've ever heard of Microsoft Bob so I can't really comment on it but I wouldn't put the Zune on the list of failures. Sure, it was never a great hit but it was a solid device that got good reviews and had great hardware and software that's still influencing Microsoft devices, not to mention the fact that it stuck around for five years. The Kin One and Kin Two on the other hand, were miserable failures, probably the worst in the company's history. Microsoft pulled support after only two months and sold a handful at most.
Windows Central Newsletter
Get the best of Windows Central in in your inbox, every day!
Thank you for signing up to Windows Central. You will receive a verification email shortly.
There was a problem. Please refresh the page and try again.