Microsoft turns 40: A look back at a few of the company's highs and lows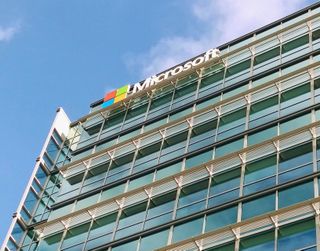 Microsoft started 40 years ago today, April 4, 1975 in Albuquerque, New Mexico by co-founders Paul Allen and Bill Gates. They launched a business to sell the Altair BASIC interpreter that was used on the MITS Altair 8800 personal computer.
Needless to say, Microsoft has grown in the last 40 years from two people to over 100,000 employees working on tons of different products and services all over the world. It's not an exaggeration to say that the company has changed the world as it was one of the major forces behind the entire personal computing era.
We decided to take a look back at the biggest highs and lows of Microsoft's past four decades. It's safe to say that the company has had huge successes, but also some embarrassing failures as well.
The Highs
Windows 95
While Microsoft had released versions of its Windows operating system for years, the launch of Windows 95 in 1995 was the start of an all-new era for both Microsoft and personal computing in general. The simpler user interface was perfect for the PCs of its time to operate and the launch of Windows 95 corresponded with the huge expansion of Internet access to the public at the same time. PC sales exploded, and it was no longer just being used by tech-savvy people in their homes. Everyone had a PC, and nearly all of them ran Windows 95.
Microsoft Office
First announced by Bill Gates in 1988 Microsoft Office was a suite of productivity software applications that became as popular if not more so than Windows. Once it launched, both individuals and businesses began adopting Word, PowerPoint and Excel as their default applications for creating documents. Microsoft Office compatibility became a requirement for businesses. Today, while Microsoft still sells standalone versions of its Office apps, it's now moving towards selling Office 365 subscriptions as a service.
Xbox
When Bill Gates announced in 2000 that Microsoft was going to launch a game console, many were skeptical that the company knew anything about the business. Gates and the initial Xbox launch team put those fears to rest with the launch of the original Xbox in 2001. It was a powerful gaming machine that had a dedicated Ethernet port for online gameplay, along with an internal hard drive for game updates. It also helped that the Xbox had one of the best launch games ever made for any console: Halo. Microsoft had an even bigger success with the Xbox 360 and while the current Xbox One has had its growing pains, it too looks like it will be successful as well.
The Lows
Windows Vista
Vista's development was troubled from the start, causing delays that forced Microsoft to launch it in January 2007 worldwide, over six years after the launch of Windows XP. Even with all that extra time, users found that Vista had a number of driver and hardware issues, causing many people to stick with XP. In the end, Vista stands as perhaps the worst Windows launch in history (and yes, we think it was worse than Windows 8)
Zune
In 2006, Microsoft launched the first version of the Zune hardware media player. It was designed to take on Apple's then growing iPod devices. While some of the team behind the launch of the original Xbox were part of the Zune team, the media player's launch was made too late to make a major impact on iPod sales (even though the devices themselves got decent reviews). In 2011, Microsoft ended production of its Zune hardware devices, as the general public was moving towards using smartphones as their portable media players.
Microsoft Bob
Microsoft launched Bob in March 1995, several months before the release of Windows 95. The idea was to give people who used their PCs at home a "friendly" interface with lots of icons, animations and more. In the end, Microsoft Bob ended up being a confusing mess of a UI and most people just kept using the old fashioned Windows 3.1 and Windows 95 interfaces.
Happy 40th birthday, Microsoft
The company that Allen and Gates created 40 years ago today is still a major force in both technology and the general world. Even in the face of competition from the likes of Apple, Google, and others, Microsoft products are being used in both the home and in businesses worldwide. There's no indication that's going to change even as Microsoft officially enters its middle age years.
Get the Windows Central Newsletter
All the latest news, reviews, and guides for Windows and Xbox diehards.