Microsoft wins patent court battle against Google to lower licensing fees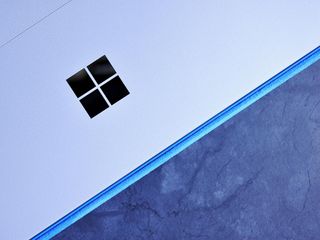 Microsoft has scored a victory against Google in the courts. Redmond won an appeals court ruling that could lower the rates numerous electronics makers pay to license technology for smartphones and personal computers. The appeals court in San Francisco upheld a $14.5 million jury verdict against Google for unfairly demanding excess amounts from Microsoft for patents covering Wi-Fi and video downloads.
It's a victory that will surely provide Apple, Intel and other companies the incentive to get stuck in and campaign to lower the amount of funds required to utilize essential technology in products. Charles Duan, a lawyer from consumer group Public Knowledge, which backed Microsoft, commented on the ruling:
The patents battlefield has become one of much discussion on the world stage, with multiple courts deciding whether there are grounds to uphold different rules for patents covering technologies related to developments that are unique to a specific product.
This particular case stems from a battle between Motorola and Microsoft over the Xbox console. The former demanded a cut of sales for using its Wi-Fi and video download patents. Redmond claimed this to be an astonishing amount and refused to negotiate. The company was forced to relocate a German-based facility to avoid an import ban.
The courts this week upheld a ruling against Google (and Motorola) for acting unfairly when it came to patent licensing. Microsoft will also be entitled to compensation for having to relocate its German facility to the Netherlands, as well as covering legal costs.
Source: Mercury News
Rich Edmonds is Senior Editor of PC hardware at Windows Central, covering everything related to PC components and NAS. He's been involved in technology for more than a decade and knows a thing or two about the magic inside a PC chassis. You can follow him over on Twitter at @RichEdmonds.
We don't say that anymore

Screw google. Is it okay now?

We are what we like. Free country and all that.

Screwed Google sounds much better

Scroogle is not hip anymore. Oh yeah, we don't say hip either.

We don't say either either.

Ah i remember that campaign. It was awful and bad... Glad Microsoft stopped it

Hey, be nice. I am sure someone's precious 5 year old kid came up with that campaign. We don't want to hurt any feelings here.

You just offended 1 billion Android users, see you in the mainstream media....lol

And google says Don't be Evil.

"And google says Don't be Evil." Of course. Nobody want's competition.

One question(off topic)
I bought my notebook with Windows 7 Home Premium preinstalled. But unluckily that crashed and I didnt had any recovery for system image. So I ran pirated os for few months. Then windows 8 was launched. I bought an original copy from the microsoft. They provided windows product key. Upgraded to 8.1 it worked fine. Upgraded to Windows 10, windows still activated. Now the problem is I am unable to do a clean install using USB drive. It always says product key didnt work. I dont have product key of Windows 7. I even tried product key mentioned on the back of my notebook, still no success. So what to do now?? Please help me guys regarding product key. I have downloaded Windows 10 Pro N version with United kingdom language support.

use jellybean or some other key finder... like speccy, win 10 manager, etc... http://arstechnica.com/gadgets/2015/07/how-to-do-a-clean-install-of-wind... head over here. this should help

I think if you go to fourms you will get more response. So you still have windows 8.1 CD key? I suggest you install windows 8.1 and than upgrade to windows 10. If you are going to use iso or usb for upgrading to windows 10 than make sure you get correct version of windows 10. e.g. if you have windows 8.1 pro than get windows 10 pro. If you have windows 8.1 than get windows 10 home. etc

Windows 8.x Pro upgrades to Windows 10 Pro-series. Did you buy Windows 8 Pro or 8 Home Premium? It should fail to upgrade Home Premium to Win 10 Pro.

look under your laptop you might be able to find your windows 7 licnce there

A reset is always there. Like a fresh install.

I have upgraded to windows 8 pro...and I have upgradation key

If you already upgraded to Win10 and want to do a clean install you don't have to insert the product key, skip that step during installation. Then the system will activate automatically, since the license is tied to your PC. BTW, the product key that you should insert using the ISO file is a W10 key, not the W7/W8.1 key.

How to know windows 10 product key??
I did clean install and skipped those steps, but still windows is not activated

you should only do a clean install (without a key) if you have already upgraded your win7/8 machine to win10. if not there is no way to check if your win7/8 is legit and activated if you didnt choose to upgrade it to win10 first.

If you have already upgraded to the final build of windows 10 in the past and it activated for you, you should be able to reinstall with no issues. Mine took several tries over a few days of clicking the manual activation button in settings before it finally went.

I had alreay upgraded to windows 10 from a legit win 8.1 pro...then I thought for a clean install. I downloaded Win 10 pro N to usb drive n boot my computer. Escaped windows key step, but no help. My windows didn't get activated by its own. Now I m reinstalling from recovery image which I created from win 10. Hope it helps

Yes competition is good. So buy a windows phone.

Yes! More people should buy windows phone. It really is a much better OS and with Windows 10 mobile coming out, it will get even better.

Bought Moto G3 for my brother. Tried everything I could to convince him to buy Lumia 640xl.
He was looking at me like I am an alien. He just said one thing, none of his friends use Microsoft on mobile. At last he is going to use the mobile, so went for Moto G3.

Wtf. It's a device and OS, not a social network.

I've got my sister convinced to get one for her next phone, IF it is available on Verizon. That's really the kicker where I live.

Lower costs for products headed our way? Or just more profit for the manufactureres? Eh... at least Google got a black eye. :p

SEP abusers are an exception. When you make FRAND pledge you are bound to it and its good that courts agree.

No lower prices, I assure you. This just makes bigger profit margin for vendors, even in manufacturers will lower the cost of devices.

Not all are crooks like Google. Most SEP holders actually stand by FRAND. Most Chinese phone makers on the other hand refuse to lisence SEPs even on FRAND terms, that's how they got the competitive advantage on the home market but are not able to go west.

Saw that coming, Google had no logic

The even funnier part is, didn't google sell Motorola to Lenovo?

They wanted to buy patents. Bcoz Motorola was the only one who didn't pay patents to Microsoft. Don't know in depth about motos patents. Patents the reason google bought Moto for 12Billion and sold it for 2 billion.

Yup, they offloaded almost everything apart from the patents.

Funny thing is that Nokia sold its handset business to MS also without patents. Price was a bit more than 2 billions though.

Except with this ruling, those patents just became a lot less valuable. i wonder how long before they have to writedown the value of the patents?

I have downloaded iso file and trying to run it on my win 8.1 laptop. It's asking me for product key. Where will I get the product key.? Do I have to enter my windows 8 product key? I haven't received product key in my email id. Can someone help me out!!!

You need to do an inline upgrade, then "reset" your pc. You cannot do a custom upgrade.

Thank you guys but didn't work. Will try to trigger the update manually.

Should work if you use the Win 8 key you have now. That is how you upgrade a license. In another scenario ... a new retail license would have included a new key.

just skip the product key prompt.

Google had that coming. Glad Microsoft scores a win here.

Google really has it in for Microsoft. Like, it's BAD! From where does this beef stem? They're always trying to sabotage MS.

They don't want any more competition taking away profits

Maybe from Microsoft defending and requiring royalties for their patents that Android hardware oems were using. Maybe Google thinks Microsoft is a patent troll.

And what about the people who worked at this facility and lost their job as a result of the relocation? Can they claim loss of income against Google?

I will blow that google ballon and celebrate my birthday

Microsoft actually rules in court trials, unlike mobile phone business..

Hi!
Off-topic.
Is there a way to delete all e-mails at once with the Windows 10 mail app. I have over 100 mails in my inbox and I only can delete it one mail? Do I have to do this now over a 100 times?
Thx. Posted via the Windows Central App.

http://windowscentral.com/commenting-guidelines

Well I think you should be able to mark the ones you want to delete by clicking on the left side of each mail. Works on 8.1

Click on the Selection menu (the one looking like a Hamburger menu with checks beside it) beside the Sync View icon and checkboxes will appear before each email. Check all that you want deleted and click the Bin that will appear on top. All ticked boxes will be deleted.

So, I have to click on every email to delete them all? Isn't there an option "select all" ? I have to delete over 100 mails. This can't be the solution.
Thx. Posted via the Windows Central App.

So what ever happened with the patent case for Android OS. Was it ever settled, I lost track.

Good things are coming to MS.

Good days are here for MS!!!

So wait, isn't this technically a win against Motorola? Not Google?

No because google now owns the patients.

Getting bought by Google leads some to the cracker factory.

I will be the happiest person on earth if google would just die. I hate google ever since they forced me to change my unique YouTube credentials, and even more with their adamant behaviour regarding Windows Phone.

Yeah, and they demand you to link your Google+ account to your YouTube account and make it obsolete! Google+ is the least used social service ever and its awful! So, I say that Google can just go and die. I hated them from the beginning. And I still hate Google and I refuse to EVER use it. I like to use Bing. Its better and unlike Google, Microsoft cares for your privacy. Screw Google and whatever they do.

They stopped requiring that.

Butthurt ms fan.. thank google w10 is free dumb Posted via the Windows Central App

Love hearing when google gets beaten :D

Good! They still need to be sued and lose over anti-trust acts here in the U.S. but that'll never happen. Fuck Google!! They are full of shit! I used to like them at one point,but they are very full of themselves.

Google scroogled themselves this time!

A win not actually for Microsoft but for consumers. Good job!

Now file a case against google for stopping google products on windows phones,,,, and win it....

Kudos! Posted via the Windows Central App for Android
Windows Central Newsletter
Thank you for signing up to Windows Central. You will receive a verification email shortly.
There was a problem. Please refresh the page and try again.