6 must-play PC games from 2017
There were thousands of games released in 2017. Some of the great, others not so much. Here are some of our favorites.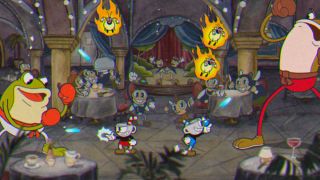 With all the drama the gaming industry had to endure last year, it was difficult to keep track of some of the stellar titles that were released on PC. The year 2017 was actually a very strong year for the platform, which brought games like PlayerUnknown's Battlegrounds (PUBG), Nier: Automata, Cuphead, Total War: Warhammer 2, and Resident Evil 2. I've rounded up some of the games I enjoyed countless hours playing, to see if there are any you managed to miss.
Cuphead
This game has caused me a headache or two. I found it vastly more entertaining partnering up with another — my other half the majority of times — with a few beverages to make the hundreds of deaths and constant failure that little bit more entertaining. Cuphead is a game that punishes you for mistakes but rewards you for finally succeeding.
It's a game focused mostly on taking down bosses. Should you be a fan of boss battles in games, you'll love Cuphead. A few "run and gun" missions are included to help keep things feeling fresh — and I've not yet touched on the graphics and art style. It's like entering your very own '40s cartoon. The best part is it's the child of an independent developer, supported by Microsoft's ID@Xbox program.
PlayerUnknown's Battlegrounds (PUBG)
PUBG is a strange game. It's a title that requires you to simultaneously love and loathe it. The gameplay is unlike anything else out there, amassing more than one million concurrent players on Steam and surpassing even DOTA 2 in popularity. It's the largest PC game around and a simple one to understand and get into. Up to 100 players are dropped onto an island. They need to loot up and be the last man standing. That's it.
Games can be played as a solo survivor, as a duo or a four-man squad. Playing on your own makes for an exhilarating experience, and you may see your life flash right before the eyes. The latter two allow for some journeys to be formed with friends or capable random allies. With the ability to pick up downed teammates — so long as enemy teams do not fully take the kill — it's possible to employ some interesting tactics to win the chicken dinner.
Issues that plague the game even to this day include poor optimization and loot crates. But overall, PUBG keeps you crawling back for more.
Total War: Warhammer 2
I adored the first Total War: Warhammer from Creative Assembly. As a huge series fan, I was ecstatic to learn the developer was moving to the fantasy world of Warhammer. The first game was a sound title and the studio managed to make the strategy masterpiece even better with the sequel. What's more, there's free DLC available for those who own both copies to enjoy a combined playthrough with all playable races. Awesome.
Should you somehow be unfamiliar with Total War and what you actually do in the game, it's a strategy empire builder that tasks you with choosing a race (or faction) and expanding to achieve a certain victory goal. You need to work with allies, forge relationships, destroy enemies and expand borders. Battles are handled in real-time while all other gameplay is turn-based.
This is a gem that should be in every strategy fan's PC game collection.
Assassin's Creed: Origins
Assassin's Creed: Origins is the latest installment in Ubisoft's yearly series of open-world adventure games. Luckily for gamers, the company decided to allow for two full years to pass before releasing a new Assassin's Creed, and Origins benefits greatly from the added development time. What you have is a solid game that recreates the land of Egypt towards the closing of the Ptolemaic period.
A Medjay named Bayek and his wife Aya are the protagonists, and if you've played a game in the series already, you'll feel right at home in Origins. That can be both a good and bad thing. Sure, Ubisoft has worked in some killer graphics, an enticing story, and some enhancements, but it's still Assassin's Creed and it plays the same in more areas than not. That said, you're going to have a great time if you wish to lose yourself in another world.
It's the best Assassin's Creed since Black Flag.
Sonic Mania
SEGA's latest retro-inspired Sonic game is my favorite one to date, and that's coming from someone who only likes the original trilogy released on Genesis. It's the perfect throwback to what made Sonic great in the first place: speed, quality level design, and solid gameplay. I enjoy the game so much I bought it twice; on PC and Nintendo Switch. The development team managed to take the magic of the classic titles and create something special.
Some of the old levels even make an appearance with enhanced visuals and remastered soundtracks. These levels are mixed up with new entries that keep the game feeling fresh and familiar.
XCOM 2: War of the Chosen
The XCOM that was released in 2012 was a great title that revitalized the IP, and the follow-up is just as good with some welcome improvements. XCOM is a strategic turn-based series that puts the player in control of saving humanity. It's possible to recruit and train more than the four soldiers you take into each mission, but should any fall in battle, that's it for them. You'll need to replace them with other soldiers.
The player is located in a converted alien craft, and the sequel takes place after this invading species eventually gained control of the planet. It's the job of the player and other commanding officers to engage in guerrilla warfare to regain territory and kick some ass. Upgrades can be researched and equipped, and the story is interesting enough to keep you playing.
Your thoughts
What are your favorite PC games of the past year? Why? Let us know in the comments.
Get the Windows Central Newsletter
All the latest news, reviews, and guides for Windows and Xbox diehards.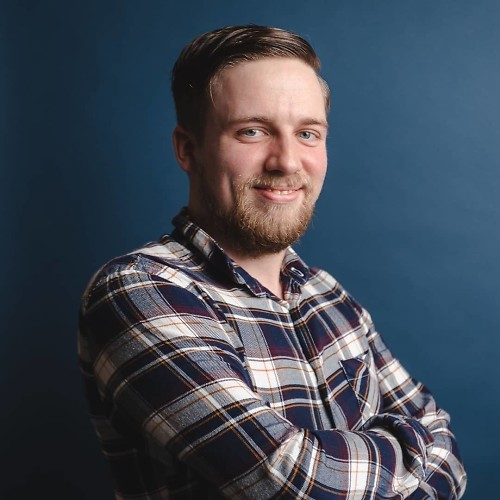 Rich Edmonds was formerly a Senior Editor of PC hardware at Windows Central, covering everything related to PC components and NAS. He's been involved in technology for more than a decade and knows a thing or two about the magic inside a PC chassis. You can follow him on Twitter at @RichEdmonds.