NBA 2K15 among the many Xbox games on sale with this week's Deals With Gold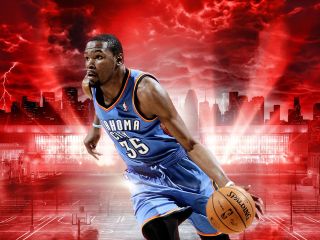 Game One of the NBA Finals begins on Thursday, so naturally 2K Games' hit pro basketball game NBA 2K15 is part of this week's Deals with Gold sale for Xbox One and Xbox 360 owners who have an Xbox Live Gold subscription.
Here's a look at the games on sale from now until June 8:
Xbox One
Xbox 360
Which Xbox games will you be buying from this list?
Source: Major Nelson
Id like to try some of the hasbro one titles but preview support has yet to isolate why games wont boot up

Hey,I've just got a new update for my Lumia 640xl. The new build no is 8.10.15148.160. The current build no is 8.10.15127.138. Can you tell me what does this update bring. And I'm from India if at all you want to know my region.

Wrong place to post fool.

Various Assassins Creed DLCs are on offer on the 360 as well.

Shape Up at $15 is enticing. Saw Stallion83 streaming it when it first came out and it seemed pretty fun. I wonder if the Gold edition is worth the extra moola.

I have since tried the free trial of Shape Up and shortly thereafter bought the Gold version as I found it quite fun. It's well done, it works, it gets you moving, and the trainers are actually pretty funny. I'm not sure why this fitness game didn't get more attention (case in point: no major publication even reviewed it). It's one of the better fitness games I've ever played.

$30 for a $60 sports game that will be replaced in 4 months is too much, IMO. I wish sports game publishers would properly acknowledge their games short shelf lives and drop prices a bit faster. Risk actually is tempting at its price, but I don't have anyone to play that with...

The store says $35 for NBA?
Windows Central Newsletter
Thank you for signing up to Windows Central. You will receive a verification email shortly.
There was a problem. Please refresh the page and try again.