NFL releases official Fantasy Football cheat sheet and draft kit for Windows Phone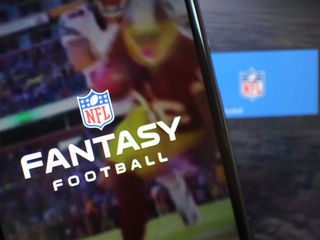 The NFL has just released their official cheat sheet and draft kit for the 2014 Fantasy Football season. As you know, a lot of folks take their fantasy football very seriously – just watch an episode of The League on FXX to see how serious. This is probably an app you won't want to miss on Windows Phone and Windows 8 if you're big into fantasy football.
Here's what you get with the official NFL Fantasy Football Cheat Sheet & Draft Kit 2014 app for Windows:
Customized Rankings
Updated news and injuries
NFL team schedules
Draft Kit
Value Based Drafting
Draft day is probably the most important day in your fantasy football season. A good draft is the different between winning the Shiva Bowl or Sacko Bowl.
This app is essential because it offers the latest player news, injury reports, depth charts, IDP, keepers, ADP, AAV and VBD. You can even create your own custom rankings or calculate them based on your league scoring system.
This official cheat sheet and draft kit app is probably for the most hardcore of fans. It doesn't offer a trial version and will cost you $4.99 to own. That could be a small price to pay for a competitive advantage in your fantasy league. Plus this is a universal Windows app, buy once and use it everywhere.
Pair this app with the official NFL Fantasy Football app on Windows Phone and you're good to go.
Who do you have on your fantasy team this year?
Thanks for the tip Antonio!
Windows Central Newsletter
Get the best of Windows Central in your inbox, every day!
Now waiting on the NFL Now App

Yes! Hope this comes soon


As a European guy i never understood this Fantasy Football thing :D

I think you gave away the answer when you said you were European. :D

As an American, I could never understood football thing.

Download "the league", it's an American TV show about fantasy football

Awesome! Our draft is Sunday.

Nice! But can we draft from our phones yet?

I'll never get the fascination with this. Bad enough we give so much attention and money to grown men who play games, now millions play paper football and get obsessed with it. Its as bad as women obsessed with celeb gossip.

Or as bad as any form of entertainment to each his own, I don't understand how people watch others play video games, or why there is an actual pro gaming league

Except my wife didn't win $500 last year reading celeb gossip :P

Um. It's just entertainment. Who cares? It's dark in here with your little rain cloud.

I'll never get people's fascination over commenting on what others do in their spare time, but hey...you do you. I've got a draft to prepare for =p

Why are you in this thread again?

Really? Where was this yesterday when we had our draft?

Could have saved yourself from that Bradford #1 overall pick?

BEAST!!!!! Definitely buying this!!!!

Amazing, now if only Yahoo would port their fantasy apps to WP........ive tried and failed to get my friends to move over to NFL.COM for fantasy..... They're is always next year I guess.

Try StatGnome. It's the best app I could find to manage my yahoo league teams.

Statgnome and fantasy ferret are the only two yahoo compatible apps I've found. The yahoo app is basically the last app I'm waiting for (for 3+ years now). Statgnome and ferret still dont support player projections and live stats (but that's because yahoo doesn't allow it in the Ts&Cs). Otherwise they do the job when I'm in a pinch.

A bit more effort on the UI would be nice

Man, $5 seems like a lot when I can just go to rotoworld in IE for free. I really wish they would port their app over to WP.

The download link isn't working.

Nice tip for this app. Precisely why I love WPcentral. Now for my fantasy football tips for you fellow footballers....snag Ray Rice, he will be a monster in Kubiaks offense...think Foster and his years in Denver. Another I believe is WR Jeffry in Chicago...he will become Cutlers new target instead off the now slower Marshall. It's Jeffrey's time...he is good!

Wpcentral app isn't directing me to the app download to the wp8 store.....

What if I use Yahoo Fantasy? Will this app help?

Read the article. It's probably faster than both Google/Bing and waiting for someone to give you an answer.

Saying yes was even faster

It would have been, but then you wouldn't have learned to read the article for the answer yourself.

We don't want to encourage laziness.

This app does not appear to be available for my Lumia Icon with Windows Phone 8