It's Carnival Time... Nokia and Samsung Windows Phones head to Brazil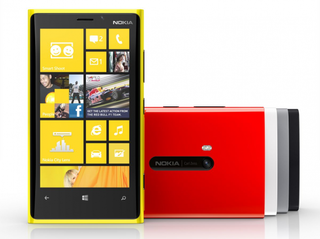 Cissa Magazine, a popular Brazilian retail website, has announced that they will be getting a plethora of Windows Phone 8 handsets. In this case, a plethora means the Samsung ATIV S and Nokia Lumia 920, 820 and 620. According to Cissa Magazine's comment on WindowsPhoneBrazil's page, the phones will be available in early February...
And what's more is that they will be offered at a very special price for the first hour of sales:
Nokia Lumia 920: R$1299 ($638)
Nokia Lumia 820: R$1199 ($589)
Nokia Lumia 620: R$999 ($491)
Samsung ATIV S: R$1299 (638)
Original reaction by WindowsPhoneBrazil was skeptical because the prices seemed to be extremely low. However, reports from their readers said that the site often sells at prices that are much lower than other sites. It's not clear exactly what the prices will be after the promotion, so if you're looking for a Windows Phone in Brazil, keep your eyes peeled and act fast.
Source: CissaMagazine; Via: WindowsPhoneBrazil; Thanks for the tip, Marciocattini!
im happy i know ive read a few comments here and there of some brazilians clamoring for nokia. i hope those guys get it asap so they can enjoy it.

I know right! Been waiting to get my hands and a Lumia device for ever... I lost my Samsung Focus S last year, and I been forced to go back to a Nokia N8 with, believe it or not, S(hit)ymbian. I was skeptical about getting a device from AT&T and not be able to use it with the LTE standards in Brazil!
The wait seems to be almost over!

well youve waited long enough soon you shall own it :D

Awesome! Another country other than the US is getting the Samsung ATIV S! Keep up the fine work over there, Sammy.

UK has had it since december 14th

Yeah, but last I check the US was not part of the UK. The pont still stands.

MarCio lol you missed a C bro!

Coming from a guy named Macio, I despise all you guys named Marcio. People always pronounce my name marcio, drives me insane.

hahaha dude if it makes you feel any better, in Italian, Marcio means rotten. All the italian people i've met laughed when they found out how my name was spelled :P

Sorry, Marcio! I fixed it. Credit where credit is due. Thanks again for the tip!

CissaMagazina, kk, Almost unknow here. And the price realy look impressive low. just in comparison iPhone 4S 16Gb cost 2000R$, around 1000USD.


with those prices, who would buy the 820. people would get either 920 or 620.

I just want my 7.8 update...

Two things: (1) this isn't a popular webstore; (2) these aren't official releases.

Come on, guys, it's Brazil...

A place where Microsoft pretends to exist, where Nokia aims to sell dumbphones to low-class citizens, where developers don't publish their apps/games, where console games have a starting price of 80~90 USD, where bureaucracy triumphs, where people hold and iThing to show status, where everything happens so lazy.

1000x this. The real prices will be close to:
Lumia 620 R$ 999,00
Lumia 820 R$ 1299,00
Lumia 920 R$ 1799,00

Wait...developers don't publish their apps? But we have the Portuguese App store filled with Apps clearly developed by Brazilians and in Brazil...I don't believe we have so many brazilian developers living here...

My english skills trapped me. I meant that developers publish everywhere except Brazil. Take a look at US marketplace and then change "en-us" to "pt-br" on the link and you will see most global apps are missing - specially games.

Games are missing for a reason, the ministry of culture is responisble for rating movies and also games that come into Brasil, the whole process is long, cumbersome, and takes a long time. They've passed a law requiring developers to pre-rate the games and it would be available on the marketplace straight away.
If by any chance they decided the game is r18 instead of r15 they will remove it and re-rate it themselves. There are a couple of websites which talk about the subject, do a little google research bro :)

Those prices make no sense and don't translate the real Brazilian smartphone market. L900 launched at R$ 1799 ( $900).

The need to sell these windows phones in Trinidad. Just about everyone there has a blackberry.

Brazil is a big market for WP. They better do it right for launch and get enough stock. keep them happy down there.

I reckon the same thing. But the marked is over saturated with apple iphones and budget android phones dominate also. I think they have a great opportunity here, where customers are migrating from budget phones to smart phones in a hurry, i think it would sell like hotcakes just like in china, if they marketed more aggressively.

$491 doesn't seem low for the 620.

In Brazil nothing is cheap, neither the low-end smartphones. If you think that you americans are a rich contry you need to come here to Brazil and see how much we spend in eletronics, for example the most expensive Iphone 5 it's here in Brazil


Apparently the store removed the link to Lumias.

uhm.... what about the rest of latin america?.... :(


Nokia Lumia 920: R$1299 ($638) - That's really a good price. Launch price here is $655
Nokia Lumia 620: R$999 ($491) - That's daylight robbery, price here is only USD $265.

IMPOSSIBLE.
Here, Brazil, it is like FREE , iPhone 5 coust like.... U$1000
That price could exist, but in dolar :)
Is a big lie.... Apple don't care with us, microsoft too not, developers so? Ha, it's a joke too me ¬¬

In Brazil all this technology is expensive, and these prices are very cheap for us who are accustomed to pay dearly to have technology. I do not believe that the new lumias will be launched here in Brazil with for those prices. I believe that they are released at this price point Lumia 920 - R$ 1.799,00 ($883) Lumia 820 - R$ 1.299,00 ($637) Lumia 620 - R$ 999,00 ($499) Don't be alarmed, in Brazil everything is more expensive because of the absurd tax levied by the Government.

It's not only the taxes. That doesn't help, but don't forget that you still have the exchange rates from dollars/euros to reais. And although the real is stronger it's still a weak coin. So it costs to import those things. (I remember in 2002, the "good old days", when I first went to Brasil, the real was so cheap that I could buy tons of stuff with a few euros. 6 years later, when I returned, the case had changed quite a bit (to the disappointment of my purse). However, as Brasil grows, I expect the real to grow with it. And then the prices may drop a bit.
On the other hand, from this side of the pond, we see the Brazilian government making the same kind of mistakes we did in Europe regarding the economy. And that's not really good news in the long term...)

Nokia have a industry here, Lumia 820 and 620 are being made here, with tax redution for. The problems isn't only the taxes,is the organizations that sell expensive, bcoz the ppl buy.

Windows Central Newsletter
Thank you for signing up to Windows Central. You will receive a verification email shortly.
There was a problem. Please refresh the page and try again.