Nokia loses "flagship" patent decision against HTC in Germany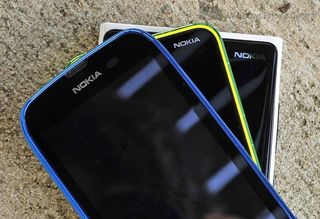 Today in Germany, the District Court of Mannheim ruled that HTC was not guilty of infringing on two patents owned by Nokia, including one involving the use of Google Play on HTC Android devices. The patent (EP0812120), which nebulously covers a "method for using services offered by a telecommunication network, a telecommunication system and a terminal for it," was one that HTC called the "flagship patent" in the suit that alleges over 45 intellectual property violations by HTC.
The same legal action was also taken against Viewsonic and Blackberry (formerly Research In Motion) in Germany, the UK and the USA. Blackberry settled, leaving Viewsonic and HTC to battle it out with Nokia in the courts.
HTC rejoiced at the decision saying:
Nokia said in a pretty bitter statement that it "respectfully disagrees with the court's decision" that it is looking into what further recourse remains.
A separate decision that was handed down today concerning EP1312974 went in favor of HTC as well. The District Court of Mannheim will next decide on Nokia's claim that HTC violated EP0673175, a patent covering power-saving, on March 19. Patent expert, Florian Mueller, expects that decision to fall in Nokia's favor.
While Nokia is certainly not the only company playing the patent lawsuit game, it is one of the busiest. They recently decided to back Apple in a suit against Samsung.
Source: ZDNet
Get the Windows Central Newsletter
All the latest news, reviews, and guides for Windows and Xbox diehards.