Microsoft faces antitrust scrutiny from the European Union over Teams, Office 365
The regulatory body has concerns regarding Microsoft's bundling of Teams and Office 365.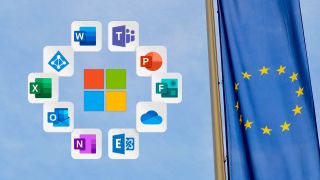 (Image credit: Future)
What you need to know
Microsoft bundles video conferencing app Teams with its productivity based Office 365 and Microsoft 365 subscriptions.
The European Commission is expected to investigate whether or not the pairing is a violation of antitrust laws.
Reports in April of this year indicated that Microsoft was already contemplating separating the two products, possibly as a pre-emptive measure to prevent antitrust investigations.
---
When it comes to Microsoft's entanglements with regulators, all eyes are currently on the Activision Blizzard King acquisition on behalf of Xbox. Microsoft has gone head-to-head with the Competition and Market Authority (CMA) of the UK and the US's Federal Trade Commission (FTC) both recently as it moves to close the ABK deal. Still, the gaming sector of Microsoft is not the only department currently under a regulatory microscope. The European Commission (EC) may be planning to investigate whether or not Microsoft's bundling of the video conferencing software Teams with productivity-based app subscription Office 365 was legal.
Reportedly, the EC and Microsoft are at odds over whether the pricing of Teams limits opportunities for fair competition from similar video conferencing apps such as Slack and Zoom. Slack filed a complaint with the EU in 2020, claiming that Microsoft was "force installing [Teams] for millions, blocking its removal, and hiding the true cost to enterprise customers."
In April, it was reported that Microsoft was considering allowing users to install Office without installing Teams in an effort to appease regulators and avoid additional scrutiny or official investigations by the EC. Similarly, Microsoft was also set to charge different prices for Office with and without Teams integration. Those efforts seemed to have not been sufficient enough to sway the EU, which is expected to begin a deep dive into Microsoft's bundling practices as early as next week, with a formal investigation expected as early as the fall.
According to a statement from Microsoft, the company is "open to pragmatic solutions that address its [The EC's] concerns and serve customers well." Meanwhile, members of the European Parliament have put pressure on the EC to launch an investigation stating that it has been 3 years since Slack's initial complaint. Yet, Microsoft's dominant position in the market continues to grow as the complainants continue waiting for meaningful progress in the case. Slack has an estimated 50 million users, while Microsoft's Teams has roughly 300 million—some of which the EC fears may have been acquired through ill-gotten means.
Slack is not the only competitor to lodge antitrust complaints at Microsoft as of late. Google and AWS both have also accused the Redmond-based tech giant of anticompetitive efforts regarding the cloud market and utilizing "licensing taxes." In 2008 Microsoft was charged $1.35 billion in fines for failing to comply with a 2004 antitrust ruling that found the tech company was charging exuberant fees to its competitors for interoperability information.
Get the Windows Central Newsletter
All the latest news, reviews, and guides for Windows and Xbox diehards.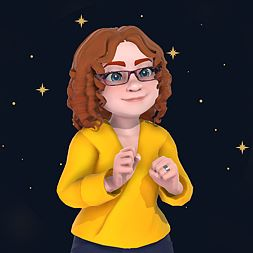 Cole is the resident Call of Duty know-it-all and indie game enthusiast for Windows Central. She's a lifelong artist with two decades of experience in digital painting, and she will happily talk your ear off about budget pen displays.
It's not the government's job to protect companies from competitors. What's disgusting about this is that it encourages companies to turn to governments for help holding or winning customers, That means lobbying and spending money to win government support. Disgusting. And for customers, how does this help? Is that goal for those 300M Teams users that they should instead pay more for Teams so that Slack has a better chance?

As a former Slack user, I can say that it is a pale substitute for Teams. It has only a fraction of the features. For the few features it has, some of them, like text-based chat, it does do better than Teams, marginally. Slack should lean into those strengths and push them for the customers who benefit from them. For the rest of us, who can take advantage of all the other features in Teams, it is just despicable of the EU to stick their bureaucratic noses in this.

Ultimately, it's not just customers who will suffer. Slack as a product will also suffer as a result of this nonsense. Instead of focusing on building a better system, they're wasting resources on government lobbying. Instead of using the risk of market losses to motivate them to fight hard to survive and prosper, they're hoping on regulators to save them.

Reply