Not So Fast: Motorola Not Giving up on Windows Mobile After All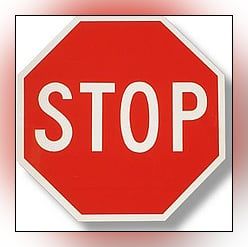 The rumors of the untimely demise of Windows Mobile over at Motorola appear to be false. We've been hearing grumblings that Motorola was planning on cutting their development teams in half and ditching Windows Mobile for Android.
But in an interview with Computerworld.com, Brian Viscount, Motorola's Vice President of Marketing for Mobile Enterprise Computing (some title), insisted that the recent news of Windows Mobile's demise at Motorola were false. He stated Microsoft's enterprise division, "remains 100% committed to Windows Mobile".
The comments were made during an interview about Motorola's new Snap-on Mobile Payment devices that work on their enterprise-class MC-70 and MC-75 wireless handhelds, which happen to be powered by Windows Mobile. The wireless handhelds are used in retail/commercial locations to track inventory, set pricing, ordering stock and with the snap-on attachment they can be used to accept payments for merchandise.
So there is joy in Mudville tonight as it appears that Motorola will not be ditching Windows Mobile. Now if we can only dispel the EOL rumors for the Q Series.
[VIA: wmpoweruser.com]
Windows Central Newsletter
Get the best of Windows Central in your inbox, every day!
Remember, Enterprise Mobility is a separate division within Motorola from Mobile Devices. Everyone seems to think that Motorola is just the Mobile Devices business. Enterprise Mobility is a completely different part of the company (and one that is quite profitable).

Hopefully that means that the Motorola Napoleon Q9 that was headed to Verizon may still make an appearance which would be nice.

I wonder how much new $$pie will be made by WebOS vs an exodus from the Windows Mobile camp to the WebOS camp

I think this is good news. I don't think Android is going to solve all these problems and make their smartphone division not suck. From what I can tell it looks like their Windows Mobile device is going to be the MotoSurf (aka Atila) and the Alexander. They just need to release these phones to the U.S. and stop making us wait.