Official CarDekho app zooms into the Windows Phone Store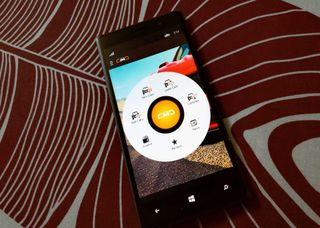 Launched in 2008, CarDekho.com is a popular automotive website in India. The site offers a database of cars in different categories, ranging from new launches to upcoming models, from brand names to body types, from price ranges to popular choices, et al.
The official CarDekho app has just landed on the Windows Phone Store and makes it easy for you to find the right car for you to purchase – new or pre-owned.
If you are looking for a new car, you can search for any brand or model, find details like the on-road price in your city, dealer details, expert reviews, full specs, pictures, and videos. You can also arrange test drives from the dealer nearest to you through the app. There are also user reviews to help you make an informed choice.
The app and the service has a great pre-owned marketplace as well. For second-hand car buyers, the app lists more than 70,000 used cars. It also allows you to sell your car by clicking a picture of your car with your phone and uploading it along with relevant details. It connects you with the right buyers for the best deal, and even verifies prospective buyers before putting them in touch with you so that you get only genuine buyers.
Apart from being a marketplace for selling and buying cars, and to research new and upcoming car models, CarDekho also serves the latest news from the auto industry for the automobile enthusiasts. Apart from a unique home screen, the app doesn't impress much with the user experience but is high on utility. Give it a whirl, and let us know how you like it.
Windows Central Newsletter
Get the best of Windows Central in in your inbox, every day!
Wow.. Came after android and iphone got it.. Y so much late for WP asshole.. :/

Bcoz the developer didn't knew how to make app for Windowsphone..... I thought him , he did that

He could've used the same android or ios code to create a WP app.. :/

Yeah... That only , so he did that now easily....

You need to be thought some English too :P

I used a pun.
You really need to level up your sense of humour.

Kuch bhi bk Dena h English me... The same code thing will be for windows 10 not win phone 8.1 ...

Bhai mere.. Candy crush 8.1 mein aya with ios code..

King has a partnership with MS & got early hands on those tools. Car Dekho isn't a partner but yes, it should have been come on WP 1st then on iOS.

WHAT'S WORTH NOTICING IN THIS APP IS THE FACT THAT THEY HAVE A HAMBURGER MENU AND IT WORKS WITH THE EDGE SWIPE VERY NICELY. THIS IS HOW ALL HAMBURGER MENU APPS THAT ARE SUPPOSED TO BE COMING TO WINDOWS 8.1 AND 10 SHOULD BE WORKING.
IF THEY DID IT, SO CAN OTHER DEVELOPERS.
VERY WELL MADE APPLICATION!

So this app is a windows 10 style implementation.

not really, this app is more probably a port from it's iOS or Android counter parts (no back-end C# code) rather than a Windows 10 implementation (which uses C# as back-end code). Another reasoning to justify the aforementioned statement would be that they used the Microsoft Toolkit for porting iOS/Android code for Windows Phone 8.1; exactly like Candy Crush Saga by King was done. Only speculations though, you can never be sure of stuff around here! :p

why so abusive? are you paying that guy?

If you didn't want to wait for the app, you should just get an iPhone or Android. Because 'waiting for apps and features' is a feature of Windows Phone.

All the apps are made for India and Europe cool.

All the apps are made for India and Europe cool

Finally..... Official apps continue to fill... Everyone knows Windows 10 is game changer....

Indian companies always have had supported windows phone warmly

Hilarious shyt right there!

Where else in the world can you find this app??... See the name of the app and apply some brain

when in India ? oh wait....

Not for uk, not got Vauxhall cars, price not English either

Good. Now hotstar. Please. My mom and I want it seriously.

Yaa hotstar is required now and it will be easy for devs to use their Android apps code for windows itself.

Hotstar, Xender, MX Player(Updated and fully functional), i need all these app... May be these are not important for other but those who belong to Indian community know better.

I think that it is a pre-effects of windows 10 universal app platform
Windows Central Newsletter
Thank you for signing up to Windows Central. You will receive a verification email shortly.
There was a problem. Please refresh the page and try again.