Review 14: The Amazing Spider-Man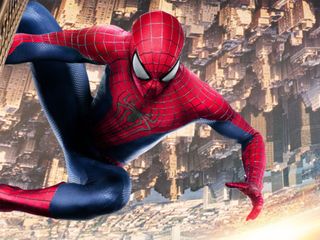 Review is like app or game coverage but for movie series, television shows, comic books, and other geeky entertainment. It's great stuff you can watch and enjoy on your Windows Phone, Surface, Windows PC, or Xbox! On this week's episode Georgia, Guy, Dave, and Rene talk about Spider-Man, from the comics to the cartoons, the Sam Raimi trilogy to the current Mark Webb films, including the latest Amazing Spider-Man 2!
Support Review: Go to squarespace.com/review (opens in new tab) for a free trial and 10%!
Show notes
Panel
Feedback
Leave a comment or yell at us via the Twitter accounts above. Loudly.
Get the Windows Central Newsletter
All the latest news, reviews, and guides for Windows and Xbox diehards.
I need asphalt 8 back for my Lumia 525 . They sell 525 with asphalt poster and the game itself is not in store. It was there 2 months ago. When will it back.

It is still in the store.....free.

Are you sure it's not there cause i checked and its still there.

I bought this game but I can install it. FAQ gameloft

Asphalt airborn is still in the store

The title says The Amazing Spiderman, the article says The Amazing Spiderman 2.....which is it?

Both! The article says we discuss all the Spider stuff :)

The problem is only with Lumia 525,India.

The problem is only with Lumia 525,India. Many user has this issue.

The reboot wasn't as appealing as the first, at least for me. There was this human element which made the original series the best. But the comics themselves are different amongst the actual, amazing and ultimate versions. But my favourite was the first franchise especially the part in which Doc Ock is the villain.

Not a fan of either. I despise Toby McGuire. He's the embodiment of nails on a chalkboard to me. That third movie was a steaming pile.

Review 14 should do reviews on Blended and the new Mortal Instruments book... The movie Blended has a Lumia at the end and the new book in the Mortal instruments series has Cortana as the name for a sword! This isn't big technological news, but it's good to see our names and products being mentioned :D

Its not free in the store. Which region?

What are u expecting free the gameloft titles are only for select Lumias, and only select titles Spiderman will cost in all regions

Hi, does it support Moga?